Selena Gomez Reveals Phrase Disney Banned Her From Saying
Selena Gomez revealed a phrase Disney banned her from saying during her time as one of its major stars.
Gomez, 30, got used to "censoring myself" as a Disney star when she played the lead role of Alex Russo in hit series, Wizards of Waverly Place.
She revealed there was always pressure to be a good role model, including to watch her language when in public.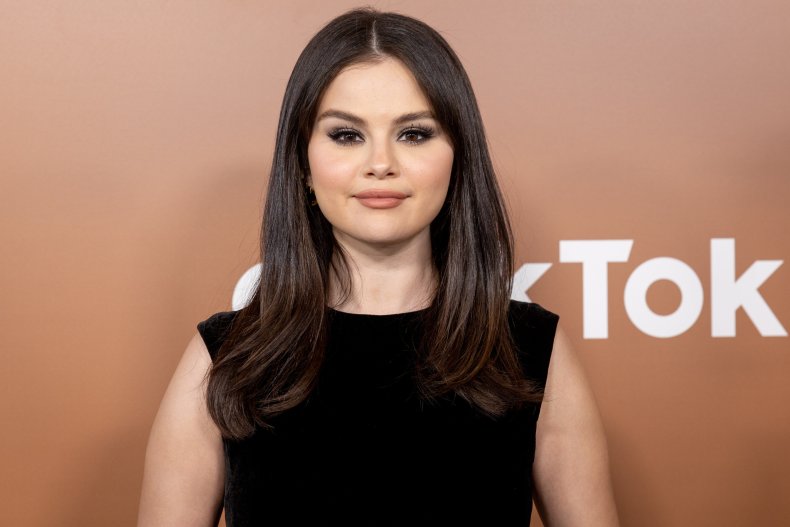 "I wasn't a wild child by any means, but I was on Disney, so I had to make sure not to say 'What the hell?' in front of anyone. It's stuff that I was also putting on myself to be the best role model I could be," she told Vanity Fair as one of its March cover stars.
Gomez then realized "the best role model is being honest, even with the ugly and complicated parts of yourself." As a result, she decided in 2020 to reveal she had bipolar disorder. She was diagnosed with the disorder in 2019 and entered a mental health facility for treatment.
People living with the disorder can experience extreme states of depression, balanced by similar states of mania.
The Only Murders in the Building actress explained her reason for going public with her diagnosis.
"I'm just so used to censoring myself that it was (a) me wanting to let go and (b) if they're telling me to be quiet about it, that's not good because that's genuinely not the place I'm in anymore," she told Vanity Fair.
"Maybe it was weird and uncomfortable for other people, and obviously I was worried, but I think it finally allowed me to start being open about everything. It's not that I was kind of sad—I actually have things that are chemically imbalanced in my brain, and I need to understand what that is, take care of it, and nurture it. I'm not ashamed of it."
She also opened up about not wanting to be remembered for her time as a Disney star for the rest of the life.
"I definitely feel free of it. Sometimes I get triggered. It's not that I'm ashamed of my past, it's just that I've worked so hard to find my own way. I don't want to be who I was. I want to be who I am," she told the magazine for its annual Hollywood issue.
Most recently, Gomez has been filming the third season of Only Murders in the Building in New York City and revealed acting royalty, Meryl Streep, would be joining the show.
She posted a video of the cast in January to her Instagram account, showing her main costars Steve Martin and Martin Short sitting beside her on a sofa.
Gomez then panned across to actors Andrea Martin and Paul Rudd on set before the trio playfully revealed Streep was also in the series.
"Could this honestly get any better?" she said about Rudd, who appeared in the final episode of the murder mystery show's second season.
"Well, I do think it could get a little bit better," Rudd responded, and Gomez panned back to herself, to show Streep popping up from behind the sofa and offering a pillow to Martin.