'I Transformed My Life With The "Sunshine Mindset"'
Two years ago, I began writing my first book with my close friend Tanya Rad. We started this process in the midst of a global pandemic. This, of course, was a time that held a lot of darkness and unrest all around the world. During those times, Tanya and I found ourselves fully relying on our faith and our inner life. When we needed hope and light, it was this inner strength that really held us up.
We wanted to share our own experiences of hope in order to leave others feeling a little less alone. We know exactly what it feels like to need hope during hard times. It isn't always easy to find the good or remain positive when life gets tough, but we work at it because we believe it's important and want to help others do the same.
One common thread Tanya and I share is the nickname, "Sunshine." For years, close friends and associates have referred to us separately as a ray of sunshine. We got to talking one day and agreed we both chose to be light, bright and cheery. We've always made it part of our purpose to put light back into the world.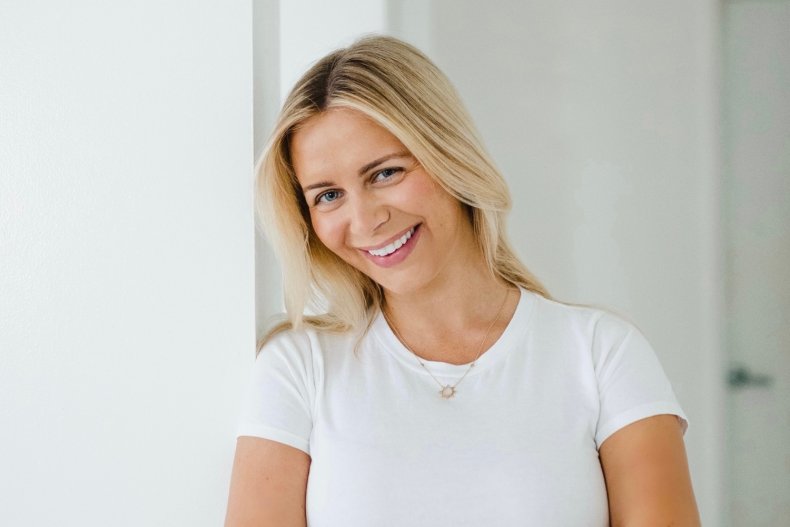 This conversation inspired us to work together on a book explaining that way of being. We see a "sunshine mindset" as a daily practice. Not a formula or a quick fix, but rather the way we go about our life each day.
This may look like many things, such as: choosing to forgive instead of retaliating, taking disappointments as lessons learned, and finding hope even during hard days. Facing challenges is part of the human experience, but we believe that when we prioritize and strengthen our inner life, we can develop this more positive state of mind.
For me, I learned to build a sunshine mindset by paying attention to what brings me inner peace. For example, if I held onto a grudge as opposed to forgiving someone, I found that holding onto the grudge solved nothing and only caused me inner angst.
Similarly, when I chose to give in to negative self-talk, it caused me to be a more subdued version of myself instead of owning my worth. When I didn't speak my truth or ask for what I truly needed, it came out in resentment or disappointment.
I decided to make a conscious effort to make choices that were going to lead me back to that feeling of inner peace. Through observing what brought me peace and choosing what aligned with my values, even when it sometimes went against my feelings, I learned the sunshine mindset.
Focusing on my inner life is something I have put into practice consistently since my teen years. I make it a daily practice to see the good in my life, even when tough times come. This looks like taking a walk and listening to peaceful music or calling a trusted friend to process things with.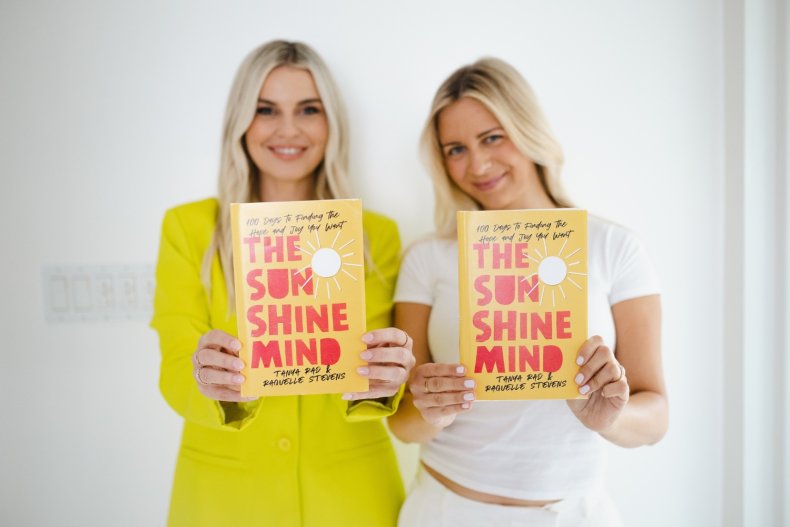 I have found that a key part of learning the sunshine mindset is surrounding yourself with a solid community. When I first moved to Los Angeles 12 years ago, I found it extremely difficult to make friends. Los Angeles can be a tough city to get integrated into and I remember spending a lot of time inward, praying that if Los Angeles was where I was meant to be that I would make the best friends I had ever made and that it would be abundantly clear.
I gave myself a one-year timeline and decided that if I still wasn't feeling settled, I would move back to Chicago.
I distinctly remember after putting that intention out, through many divine encounters, I met the most amazing friends, all girls I am still friends with to this day.
They say like attracts like and in this case, it did. My close friends Selena Gomez, Ashley Cook, and Courtney Lopez are the girls I met during that time. They all encompass the sunshine mindset in the same ways I do. They are authentic, genuine, and real with themselves and in our relationships. We have been there for each other and were able to navigate our 20's though the ups and downs because we had solid community within each other.
Participating in Selena Gomez's documentary, My Mind and Me, was a great opportunity to be a part of something important. My Mind and Me helped people realize their own fragility and strength. Through the vulnerability shown in the documentary, as well as in our book, I hope people realize being vulnerable is being strong.
Part of our strength comes from those we surround ourselves with. I strongly believe in the power of having solid, real friends. I am sure that if I hadn't practiced building a sunshine mindset, I would not have been able to be the kind of friend that I have been to the girls and others in my life.
This is so important because I think how we show up to our relationships and the kind of love we are giving and receiving has one of the largest impacts on feeling a sense of love and belonging in life.
Building a sunshine mindset is a commitment to a lifelong journey but by continually paying attention to that inner compass of peace and making daily choices to honor that, I believe it is attainable for everyone.
Raquelle Stevens is the co-author of the book, The Sunshine Mind, which is out now.
All views expressed in this article are the author's own.
Do you have a unique experience or personal story to share? Email the My Turn team at myturn@newsweek.com