Selena Gomez and Francia Raisa Suffered Depression After Kidney Transplant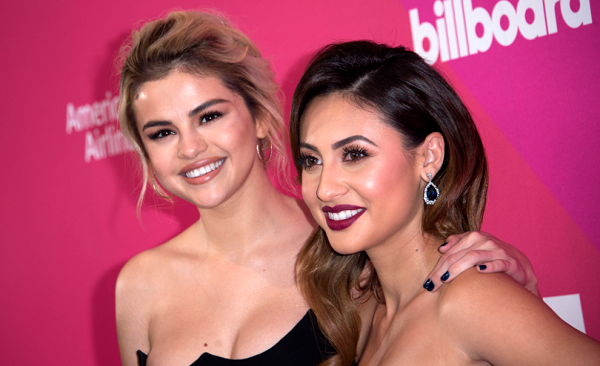 Francia Raisa has revelaed that she and best friend Selena Gomez suffered from depression after undergoing a kidney transplant in 2017.
Gomez, 25, needed a new kidney following complications from Lupas, an autoimmune disease that can affect a number of organs. Her friend of more than 10 years, Raisa, discovered her kidney was a perfect match for the singer, and agreed to donate one of hers. The two underwent surgery in early 2017, but it wasn't until September that Gomez shared news of the transplant with fans on Instagram.
Now, six months later, Raisa, 29, is opening up about the experience.
In an interview with Self magazine published Wednesday, the grown-ish star said that a social worker prepped her for the uphill battle that would follow recovery from the three-hour surgery. Raisa was told that "the recipient is going to glow and she's going to recover a lot faster than the doner because she's getting something she needs and you are losing something you don't need to lose." However, Raisa said she couldn't have prepared for what came after surgery. "It was hard," she said. "Selena and I both went through a depression."
In addition to depression, Raisa revealed that Gomez also struggled with post-surgery complications that could have killed her.
In a separate interview with W Magazine, she explained that Gomez had to undergo emergency surgery following the transplant due to a ruptured artery. "A few hours after our surgery, I woke up and had a text from [Gomez] that said, 'I'm really scared,''' Rasia said. "My kidney was very active, and when it turned it broke an artery. They had to take her into emergency surgery and get a vein from her leg and build a new artery to keep my kidney in place. She could have died."
Though her own struggles weren't life-threatening, Raised revealed, "I didn't want to eat. I didn't want to drink anything."