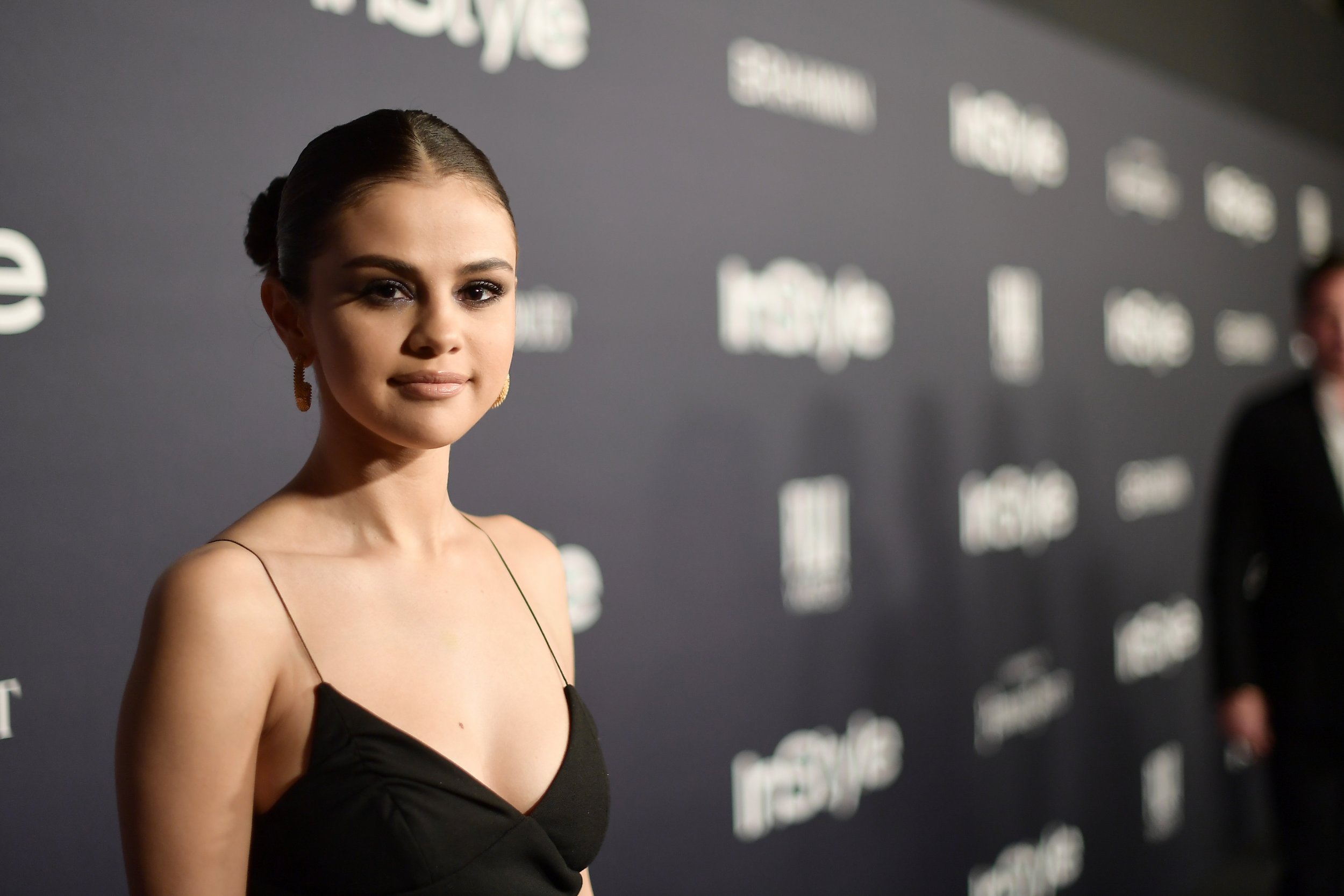 On Monday, photos of singer Selena Gomez sporting a black-and-orange bikini surfaced online to disappoint of some fans who sent body shaming comments her way. But Gomez stepped away from her vacation in Sydney to address the issue at hand.
Gomez, 25, took to Instagram to call out some so-called fans' criticism over her bikini body. "The beauty myth—an obsession with physical perfection that traps [a] modern woman in an endless cycle of hopelessness, self consciousness, and self-hatred as she tries to fulfill society's impossible definition of flawless beauty," she wrote. "I chose to take care of myself because I want to, not to prove anything to anyone."
This isn't the first time Gomez has been criticized for her bikini body. During an appearance on The Ellen DeGeneres Show in 2015, the "Bad Liar" singer addressed the "degrading" comments made about her visible weight gain as she wore a tiny pink bikini. "It was the first time I'd ever been called fat," she said. "But it was weird because it's not just, 'Oh, she's fat.' It's like, 'She's a mess. She's gone off the deep end. I'm like, 'because I'm on a vacation wearing a bathing suit?'"
At the time, Gomez admitted that the swimsuit was "a little too small" for her. But she "didn't care" either way.
In September 2017, Gomez revealed that she had undergone surgery due to a kidney issue caused by lupus. Grown-ish star Francia Raisa, a close friend of the Disney alum, donated her kidney to Gomez. "There aren't words to describe how I can possibly thank my beautiful friend Francia Raisa," Gomez said. "She gave me the ultimate gift and sacrifice by donating her kidney to me. I am incredibly blessed. I love you so much sis."
After the procedure, Gomez suffered a ruptured artery. "A few hours after our surgery, I woke up and had a text from [Gomez] that said, 'I'm really scared,'" Raisa told W magazine. "My kidney was very active, and when it turned, it broke an artery. They had to take her into emergency surgery and get a vein from her leg and build a new artery to keep my kidney in place. She could have died."
The pair experienced depression due to the procedure, too.