Selena Gomez Introduces New Dog, Winnie, on Instagram, and Fans Love It
Selena Gomez has a new best friend, and fans love him like a love song. The former Disney channel star introduced her fluffy pup, Winnie, in an Instagram photo on Wednesday. While Gomez has seemingly been the dog mom to Winne for a while, this is the first time she's shared a snap on her feed.
Gomez has been vocal about the importance of her health, from being diagnosed with autoimmune disease Lupus to a variety of mental health roadblocks, like anxiety and depression. She's considered a loud advocate for self-care and mental health treatment. It's unclear if Winnie is an emotional support dog, or aids Gomez's positive lifestyle, but regardless of her intention with pet ownership, dogs are proven to reduce stress levels and increase happiness.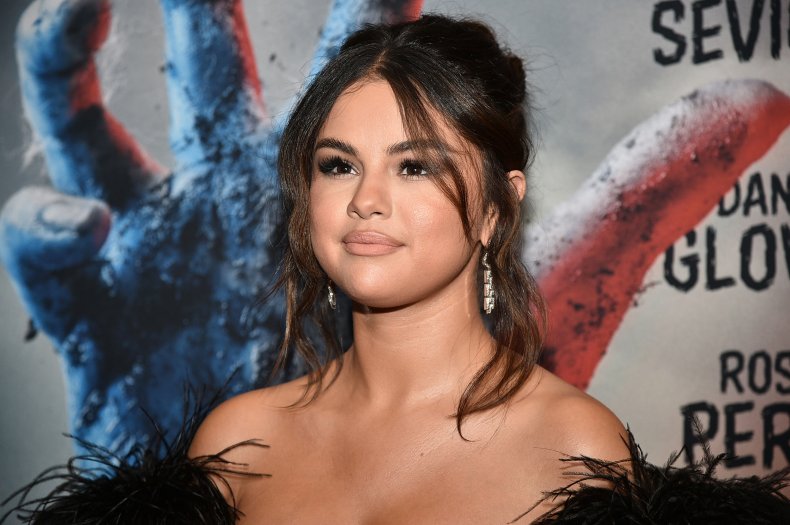 The photo Gomez shared shows the singer lounging on a sectional sofa with Winnie, who also seems to be asleep.
It's unclear how old, or what kind of dog, Winnie is, but it's safe to say the dog is new in Gomez's life.
Gomez was also pictured with Winnie and friend Anna Collins on Collins' Instagram page in June. In the photo, Winnie looks very small. The photo also calls both women "dog moms."
Fans and celebrities alike seem to be in love with Winnie. Gomez's recent collaboration, Benny Blanco, left a comment that read "awww" among other celebrities like Austin Mahone, and even Doug The Pug. Fans were also smitten with Gomez's fur baby and thanked her for a glimpse into her home life.
The singer is typically private on Instagram, though at one point, she was the most followed on the whole platform. Since, she's been dethroned by Christiano Ronaldo and Ariana Grande, but is still third on the list, according to Statista.
Gomez often takes social media breaks for the benefit of her mental health, a trend that's seemed to surface globally due to unrealistic standards presented by some on the platform. She was open about her reasoning in an April interview with Elle.
She explained her "persona" has changed as she's grown, and she wants to portray her authentic self online. "I think there came a point in my life where I just started not to care....Obviously my situation is different and very weird but when I was younger, I was exposed to all of this [fame]. It was just all these pictures and all the things and all I would do is look at the flaws," Gomez said.
She continued: "It is hard. And I think that you kind of create this other persona of yourself and then when I started going through real, really difficult things, it [not caring and ultimately being authentic] just allowed me to have worth, to know that I'm worthy and that I am who I am," she explained. "And who is that? And do I like that person? I think that it's important for me. I don't want to be anything that's a show or a persona."