'Selena Gomez: My Mind & Me': 5 Big Things We Learned About the Popstar
Selena Gomez fans are getting to see the pop star, beauty mogul and actress like they've never seen her before.
In Apple TV's highly anticipated documentary, Selena Gomez: My Mind & Me, Gomez, 30, opens up about her mental health battles, health struggles, personal life, career, goals and dreams.
It's no secret that in recent years, Gomez has always been very open with her fans and the world about her bipolar diagnosis and the pressures of fame. However, in My Mind & Me, viewers follow Gomez on her own personal healing journey from 2016 to the present day, getting a rare and raw insight into Gomez's world.
Newsweek has a recap of the five biggest things audiences will learn about the popstar from My Mind & Me, from her middle-school crushes to her 2016 breakdown.
5 Big Things We Learned About Selena Gomez From My Mind & Me
1. Friends and Family Worried Selena Would Not Survive 2016 Breakdown
My Mind & Me follows her life in a period during which she entered a psychiatric facility in 2016 suffering from psychosis.
At the time, Gomez canceled the remaining 25 dates on her tour in Europe and Latin America, telling PEOPLE in a statement that she had: "Discovered that anxiety, panic attacks, and depression can be side effects of lupus, which can present their own challenges."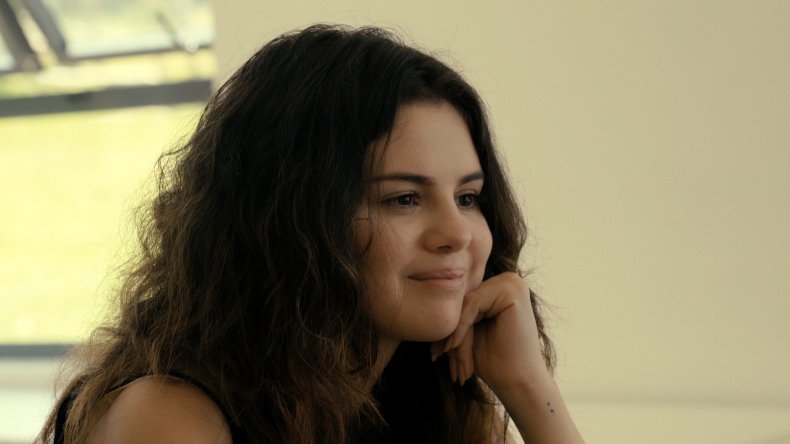 She told fans she would be canceling the rest of the tour to prioritize her mental and physical health.
However, in My Mind & Me, Gomez revealed she had suffered a "psychotic break" and was admitted to the hospital.
Gomez's former assistant, Theresa, says in the documentary: "At one point, she's like, 'I don't wanna be alive right now.' You look into her eyes & there's nothing there. It was just pitch black and it's so scary."
She continued: "You're like, 'F*** this. This needs to end. We need to go home.'"
Raquelle, Gomez's best friend, also recalled a period she described as "very chaotic," when Gomez started "hearing all these voices" that "kept getting louder and louder" and "triggered some sort of psychotic break."
She added: "If anybody saw what I saw in the state that she was in at the mental hospital, they wouldn't have recognized her at all. I was devastated because psychosis can last from days to weeks to months to years to life."
Ultimately, Gomez was diagnosed with bipolar disorder in 2019 and entered a mental health facility for treatment.
2. Selena Gomez's Mother Heard About Her Breakdown Via TMZ
Speaking in My Mind & Me, Gomez's mother, Mandy Teefey, shared that she heard about Gomez's 2016 breakdown via TMZ.
At the time, Gomez, her mother and her stepfather had a strained relationship.
Holding back tears, Teefey recalled: "We heard about her mental breakdown through TMZ. They called me and wanted to know what my daughter was doing in the hospital with a nervous breakdown.
"She didn't want anything to do with me and I was scared she was going to die."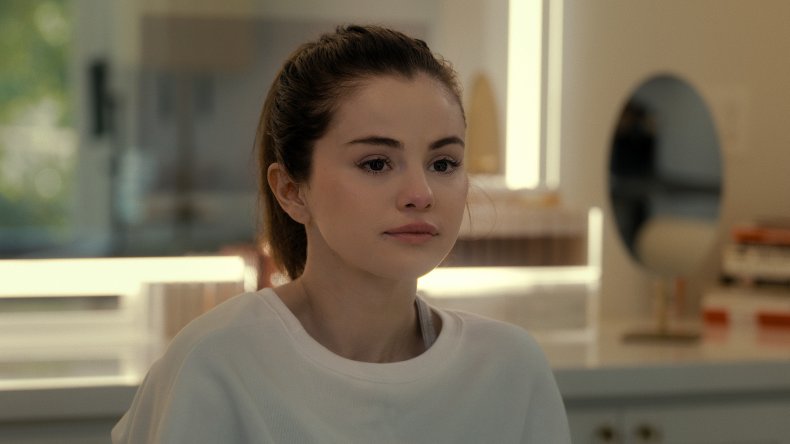 3. Selena Gomez Had a Crush on the Sprouse Twins
In a more wholesome moment in My Mind & Me, Gomez visits her childhood home in Texas.
While touring around her old home, she searches for the scribbles she drew on the inside of her cupboard, broadcasting her love for fellow child stars Dylan and Cole Sprouse.
Just when it looks like the scribbles had been removed, others are uncovered elsewhere in the home, including one which read: "I LOVE COLE SPROUSE."
4. Selena Gomez was Determined to Share Her Mental Health Struggles
In April 2020, Gomez told the world she had been diagnosed with bipolar disorder.
However, as seen in Mind & Me, there were discussions between her and her team about keeping her bipolar diagnosis private during a speech at the MacLean Awards in September 2019.
However, Gomez was determined to be honest about her mental health struggles, she told her team: "I'm going to say it, it's fine and that's it."
During her speech, she spoke for the first time about deciding to get help in 2018 and referred to being diagnosed with a "condition."
She didn't explicitly mention bipolar, but spoke openly and honestly about her mental health journey.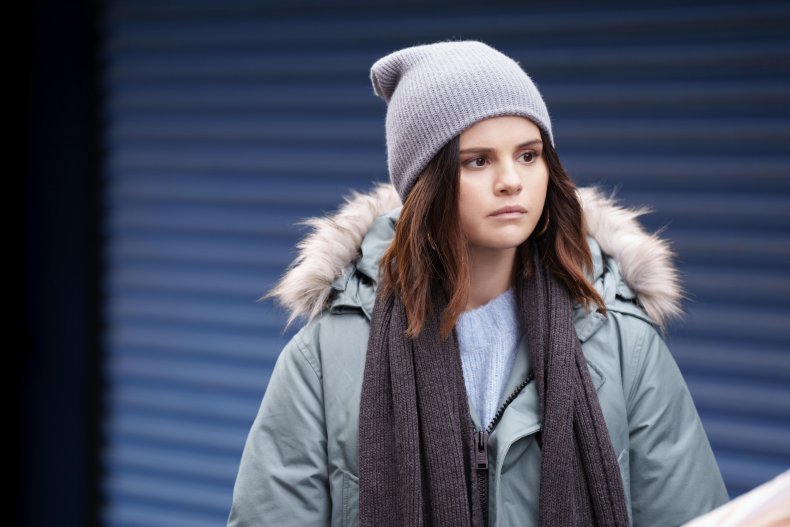 Her speech in full said: "I think that we are better when we tell the truth. And so this is my truth. Last year, I was suffering mentally and emotionally, and I wasn't able to stay all kept up and together. I wasn't able to keep a smile or to keep things looking normal. And it felt like all of my pain and anxiety washed over me all at once, and it was one of the scariest moments of my life. I sought support, and the doctors were able to give me a clear diagnosis. The moment I received that information I actually felt equal parts terrified and relieved—terrified, obviously, because the veil was lifted, but relieved I finally had the knowledge of why I had suffered for so many years from depression and anxiety.
"I've never had full answers, awareness, or anything about this condition. So I began to face it head-on, as my mother taught me to face my fears and challenges when I was younger. I sought out help — I actually sought out to get the help that I needed. I got educated. I talked to a lot of people that were suffering with the same things. I read a lot about it, and it was something that kind of took over and I became very passionate about it. I've met with some greatest doctors, and I've met with specialists, and I'm just fortunate enough to be able to work with some of the greatest doctors and psychiatrists and amazing people to help me guide me personally through my journey. Although this does not mean that it has all gone away, but I can say that after a year of a lot of intense work that I am happier, I am healthier, and I'm in control of my emotions and thoughts more than I've ever been, so I'm very happy about that."
5. "Lose You to Love Me" Was the Fastest Song Gomez Ever Wrote
After attending the MacLean Awards, Gomez texted songwriters Julia Michaels and Justin Tranter.
That night, Gomez wrote "Loose You To Love Me" in just 45 minutes, the fastest song she has ever written.
"Lose You To Love Me" would go on to receive critical acclaim and achieve several gold, platinum and multi-platinum certifications worldwide. Gomez would go on to perform the song live at the 2019 American Music Awards.
Speaking in My Mind & Me, Gomez didn't give details on any past romances, but she said she had experienced the "worst heartbreak" when writing the song.
She added: "It's about more than just lost love. It's me learning to choose myself, to choose life, but also hoping that people can find grace and peace in that too," Gomez says of the ballad.
"The song is about knowing that you completely lost every part of who you are just to rediscover yourself again. Everything was so public. I felt haunted by a past relationship that no one wanted to let go of, but then I just moved past it and I wasn't afraid anymore.
"I feel like I had to go through the worst possible heartbreak ever and then just forgetting everything at the drop of the hand, it was really confusing. But I just think that needed to happen and ultimately it was the best thing that ever happened to me."
Selena Gomez: My Mind & Me is streaming on Apple TV+ now.