Selena Gomez Credits Less Social Media, More Therapy and Self-Acceptance for Bringing Her to a Healthier Place
It's no secret Selena Gomez has been through a lot over years, but the singer-actress opened up on Wednesday about what has allowed her to reach a healthier place. The Disney alum has credited spending less time on social media, and investing more energy into therapy, strong friendships and self-acceptance for her personal growth.
Gomez, 26, allowed people to see her "heart" in a revealing episode for Coach's new Dream It Real podcast about "authenticity." The "Taki Taki" singer shared with host Heben Nigatu the ways she's continued to work on herself, with one of the primary methods being therapy.
"I am a believer of therapy ... I wish I could have done a lot of things and experienced things maybe a little differently [when I was younger]. But I go to therapy," she admitted.
"It's just one of the most important things, to get to know yourself," Gomez continued. "Not saying everyone in the world has to do it … but I do think that it's helped me understand myself and my childhood a lot better."
Gomez acknowledged that she "took a lot of time off" in 2018. After announcing her break from Instagram and other social platforms in September, reports claimed in October she was seeking treatment after an emotional breakdown. Gomez, formerly the most-followed celebrity on Instagram, returned to the photo-sharing platform in January, but has posted less frequently since.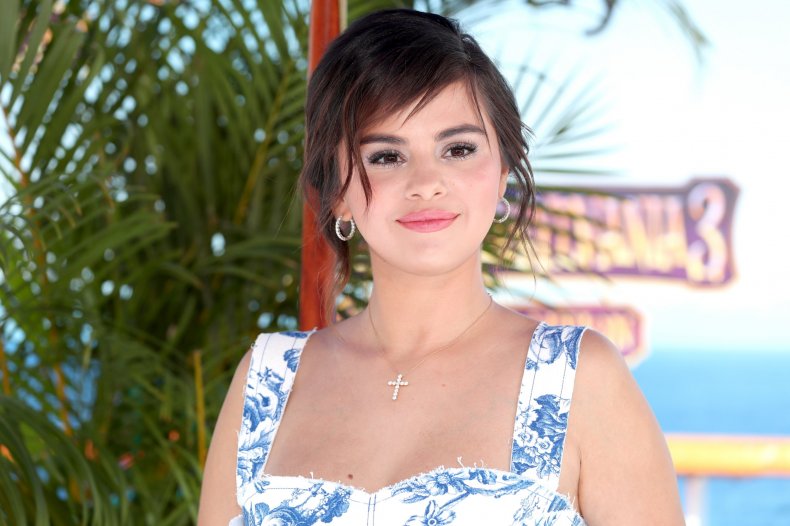 The "Wolves" singer suggested using Instagram too much was "unhealthy" and has noticed its negative impact on her mental wellbeing.
"It is not that healthy to be on it all the time. I noticed with me, I got kind of depressed looking at these people who look beautiful and amazing, and it would just get me down a lot. Taking breaks is really important," she said. "But just know that most of it isn't real. And I hate to say that, I don't mean to be rude, but it's very unrealistic in a lot of ways."
Gomez also said her "amazing friends" Ashley Cook, Raquelle Stevens and Courtney Lopez have been vital in her journey because they've been "supportive" and "encouraging."
Gomez has kept a low profile as of late. While she made a surprise appearance at Coachella for DJ Snake's set on April 12, her recent Instagram updates have mostly focused on her collaborations with brands like Puma and artists like Julia Michaels. She also shared the trailer for her upcoming film The Dead Don't Die. Fans have yet to see updates on Gomez's social media for her upcoming album.
Days before her social media break, the former child star shared a video to Instagram teasing her "new record in the making." While she hasn't given Selenators glimpses like this as of late, she revealed on Coach's podcast she intends to drop a new album with no artists collaborations later this year.
"Working on this new record, I just wanted it to be me. All me. Every song is a story I've experienced," she said. "To that point, I think there's no one who's going to tell my story better than myself. I just really wanted to kind of just live with my story a bit and create it into something that means a lot to me."