Selena Gomez Seemingly Hints Demi Lovato Wasn't the 'Purpose' of her Elle Interview
Moments after Selena Gomez's feature for Elle's October issue was unveiled Tuesday, the singer-actress took to Instagram to share her thoughts. She explained how the "purpose" of the interview wasn't to address Demi Lovato's current health condition.
Gomez and Lovato, both 26, became friends upon appearing on Barney & Friends together at 7. Their BFF status diminished in the public eye over the years, but they've supported each other periodically despite this. As Lovato suffered from an overdose in late July, Gomez was notably silent on the matter. The Wizards of Waverly Place alum did, however, comment on the Grammy-nominated singer's relapse via Elle.
"All I'm saying is, I reached out personally. I didn't do a public thing. I didn't want to. I…I love her," Gomez told Elle. "I've known her since I was 7. So…it's…that's what I'll say."
Gomez wasn't amused by her relationship with Lovato becoming the focal point of her interview. She took to Instagram to share a lengthy post about her concerns with the direction of the feature.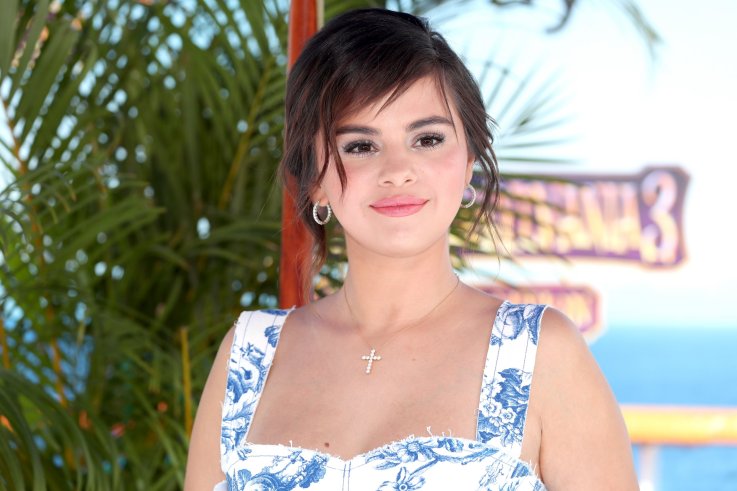 "Speaking from my heart for over an hour to someone who puts those thoughts into paid words can be hard for me. The older I get the more I want my voice to be mine," Gomez wrote on Instagram. "This is all apart of my work within an industry that's been around longer than all of us have been. The purpose of my interview was threefold. My work with A21, my new collection with Coach and some new music."
The Hotel Transylvania 3: Summer Vacation actress did acknowledge there would be "interests in one's personal life" due to the "pace of our 'social' generation." Gomez, however, wanted to reiterate the work she's doing with A21—an Australia-based non-profit working toward combatting human trafficking. At this time, she works as an intern for the organization.
"I understand that reporters are working to grab the attention of a reader, however, I will always work to ensure that what is public represents my truth," Gomez explained. "I'm a bit bummed but rarely surprised. Y'all know me and my heart. I can't help it. So I'll post some of MY photos from the collection and work with A21. My heart."
Gomez has vocalized her disdain with the outcome of an interview before. In December 2017, she shared her dissatisfaction with an interview she did with Billboard. She shared a screenshot of the interview via her Instagram Story alongside a comment.
"Never will I let another human guess my words ever again. Or invite them to my home. That is so hurtful," Gomez wrote in the now-deleted post. "The most 'ridiculous' part of that is no one knowing my heart when I say things."
Gomez didn't thoroughly explain what bothered her about Billboard's feature, but the writer who visited her home to conduct the piece wrote about a teddy bear nestled inside her house. The interviewer noted how she "hasn't let go" of the stuffed animal just yet. After deleting the screenshot, she briefly made her Instagram account private.
Selena Gomez Seemingly Hints Demi Lovato Wasn't the 'Purpose' of her Elle Interview | Culture