Selena Gomez Breaks Silence on Demi Lovato's Overdose
Selena Gomez spoke on friend Demi Lovato's drug overdose in a new interview with Elle for her October cover story. The singer, who has been staying out of the spotlight in recent months, was photographed upset when news of Lovato's hospitalization broke but did not issue a statement to the media.
The pair has been friends since childhood when they appeared on Barney as young actors. Both have admitted their friendship has changed as they've grown.
"All I'm saying is, I reached out personally. I didn't do a public thing. I didn't want to. I—I love her," she said. "I've known her since I was seven. So—that's what I'll say."
Lovato is now in a rehabilitation center. She spoke of her overdose on August 5 and claimed she's working to better herself and is thankful for the support her fans gave.
Gomez also spoke about her relaxed lifestyle and noted her recent move to Orange County to escape the paparazzi. Quietly, Gomez interns Monday through Friday at A21, a non-profit with goals to stop human trafficking. Through her work, Gomez helps bring awareness to the epidemic. Her choice to join the non-profit and change the course of her life came after a heart-to-heart with powerful women in her life.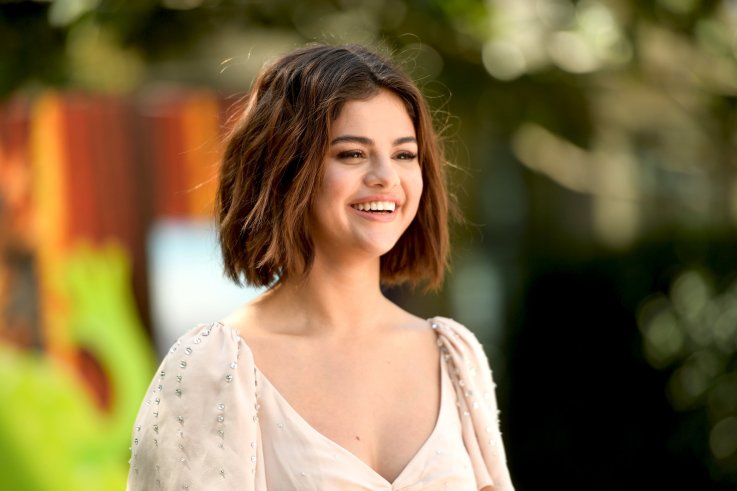 "It was kind of a rough moment. And I just had all of them there, encouraging me, and it was one of those moments that you imagine when you're a young girl and you go talk to your aunts and your mom and you're like, 'This is what's going on in my life,'" she said. "I had been working for so long, and I don't like taking things in my life. I just wanted to serve."
Gomez is still working on her next album, though it could be released by the end of the year. She explained she's changed her sound, to what Elle called a Prince-inspired collection. Gomez noted her goal is to live an authentic life. She doesn't have any social media apps on her phone or access to the passwords. And she no longer cares what onlookers may think of her life.
"I know my voice is very prominent, but I'm not careless with it. I'm selective," she said of her social media use. "As far as my personal life, someone sees me having a glass of wine? I could give two shits. I'm not trying to hide. That's my life. I'm living it the way I want to live it."
Gomez has struggled with mental health and explained anxiety and depression after multiple stays in a rehabilitation center. The 26-year-old commented she's in a better place mentally, though she's still working on herself.
"I feel very sure of where I am. I don't feel erratic or emotionally unstable," she said. "Or like I can't handle my emotions like I used to. It's kind of understanding myself a little more. By all means, I don't have myself figured out. But it feels good."
Selena Gomez Breaks Silence on Demi Lovato's Overdose | Culture