Selena Gomez's Disney Image Losing Its Sheen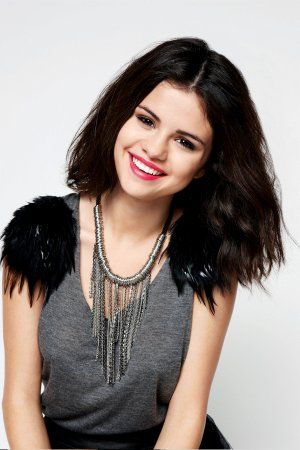 Call it the Nutella defense. After teen star Selena Gomez was rushed to an emergency room in early June, she quickly sought to quell any potential drug rumors by saying her hospital trip was merely a result of exhaustion and too much junk food. Specifically, she said, a passion for Nutella nearly did her in. She's sworn off the hazelnut spread, but maintaining her sweet image will be a greater challenge.
Dubbed "The Next Miley Cyrus" when she debuted on the Disney Channel's Wizards of Waverly Place three years ago, Gomez quickly distanced herself from her salvia-smoking, pole-dancing counterpart. "I never really said I want to be a role model," says Gomez during an upcoming special on E! "But then when it happened I was so down for it." Now 18, she's sitting at a career crossroads. Her Emmy-winning show wrapped its final season, and she's banking on her album When the Sun Goes Down and her second feature film, Monte Carlo, to satisfy fans used to a weekly fix.
While her role in Monte Carlo—a teenager mistaken for a spoiled heiress in Europe—is hardly scandalous material, some of the singles from her album show fans a different side of their Disney icon. In "Bang Bang Bang," the second single from her album, she croons, "My new boy knows the way I want it."
Gomez's real-life new boy—Justin Bieber, who's nearly two years her junior—hasn't done much for her good-girl reputation. Their high-profile relationship debuted with hand-holding at award shows, and then ratcheted up this summer when photographers caught them groping poolside in Hawaii. His fans went apoplectic. One Facebook page called "I hate Selena Gomez" has more than 4,000 "likes."
Yet with the biggest teeny-bopper on her arm and two potentially lucrative new projects, Gomez appears to be smiling through the Twitter taunts and tabloid gossip. And she may well have the last word—provided, of course, Nutella remains her worst addiction.