Selena Gomez's Latest Video Quotes 'Euphoria'—Here Are Some of Her Funniest
Selena Gomez proves that she is up to date on what's trending due to her recent activity on social media.
The Rare Beauty founder has been sharing many videos recently on her official TikTok account featuring popular sounds heard on the video sharing platform. Gomez has over 38 million followers on the app.
Gomez is also filming a fourth season of her cooking series with HBO Max called Selena + Chef. She also finished up the second season of the Hulu original series, Only Murders in the Building, with Martin Short and Steve Martin, due out June 28.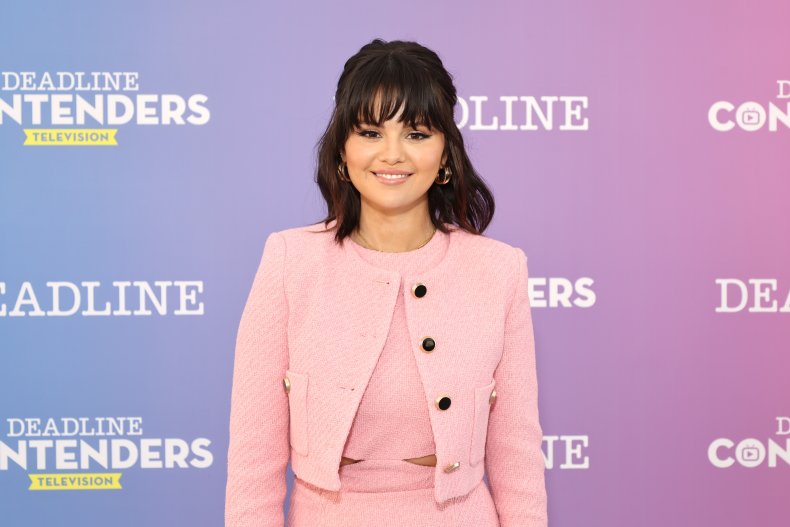 Over the last few months, the "Lose You To Love Me" singer has shared behind-the-scenes looks at Only Murders in the Building, singing Camila Cabello and using trending sounds that many fans can find relatable.
Her most recent video features a sound clip from the HBO original series, Euphoria. In the viral post—with over 1 million likes and 5 million views—the caption in the video reads "My friends and I at any social event." Gomez is seen drinking a Coke and speaking to her friend asking if she's having any fun, the friend's response is "no" and Gomez agrees.
"Selena being active on TikTok is my fav thing ever," one TikToker user commented.
"selena is carrying tiktok," said another.
Fans have been loving how active Gomez has been on TikTok as she continues to share videos that she enjoys. Another latest video talks about the struggles of anxiety as Gomez has touched upon the subject of mental health before.
"you could say..... it comes naturally," a user quoted lyrics to Gomez's 2009 song "Naturally."
"omg too relatable," one user said.
Gomez—along with her mother, Mandy Teefey and The Newsette founder Daniella Pierson—have started their own mental health resource site, Wondermind.
In another clip, while attending an event, Gomez dresses in all pink as she sets up to record.
"I'm going out tonight so hide your men, not because I want them, but because I don't want to see a singular man on my outing," she lip-syncs to.
"blessing our fyp once again," a Tiktok user commented.
"obsessed with the fittt," wrote another.
In another recent viral post—liked over one million times— Gomez recites the words to a sound that has been used in over 2,000 videos: "Someone asked me if I go out of my way to piss people off and I said no, it's not out of my way."
"Yes that's the energy," a TikToker wrote.
"It's ur inner Alex Russo," one user said, referring to her Wizards of Waverly Place character.