Brother of Selena Quintanilla on Most Wanted List for Unpaid Child Support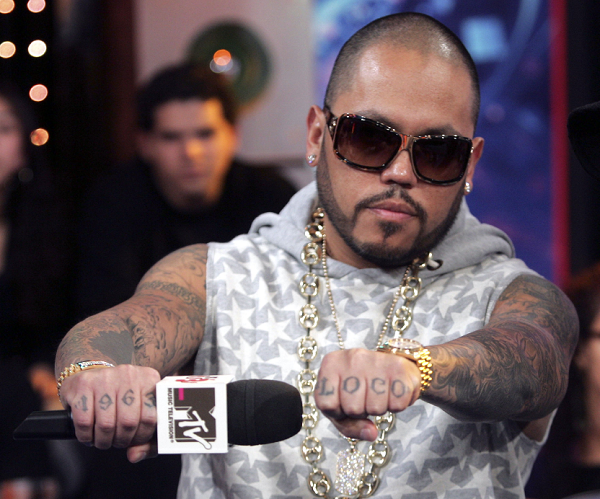 The brother of the late Latina singer Selena Quintanilla is one of the top 10 most wanted criminals in Corpus Christi, Texas. The Nueces County Sheriff's Office released an August list of the fugitives, which included the mug shot of Abraham "A.B." Quintanilla III, in a Facebook post Monday.
The announcement featured photos of the 10 criminals, all of whom have active warrants against them. Charges against Abraham Quintanilla included contempt of court and non-payment of child support.
The notice didn't detail exactly how much Abraham Quintanilla, who reportedly has six sons and two daughters, owes in unpaid child support.
In a statement to People Chica, the sheriff's office confirmed that Abraham Qintanilla, the older brother of the deceased Queen of Tejano music, has not yet turned himself in to authorities and is still considered to be on the run. A spokesperson in the office said, "Individuals placed on the top 10 are all felony offenders."
Since his mug shot was featured on the list, Abraham Quintanilla has deleted all of his social media accounts.
Abraham Quintanilla was one of the founding members of his sister's band, Selena y Los Dinos. After his sister was murdered in 1995, Abraham Quintanilla remained in the music industry and went on to start the group Los Kumbia Kings and most recently Elektro Kumbia.
Selena y Los Dinos were catapulted into fame back in the early 1990s and have been credited for bringing Tejano music—a Texas-originated musical style that modernized traditional Latino music referred to as conjunto with keyboards and updated production—to the mainstream. Along with working on the production for many of the songs the group became famous for, such as "Como La Flor" and "Amor Prohibido," Abraham Quintanilla also played bass guitar and wrote many of the songs featured on the group's albums.
Before Selena Quintanillo's death, the singer had gone on to win a Tejano Music award and a Grammy. She was working on an English-language album that was intended to launch her career as a crossover popstar. But before the album was finished, she was shot dead by the leader of her fan club, Yolanda Saldívar.