Selena's Family Band Los Dinos Was Her Start to Stardom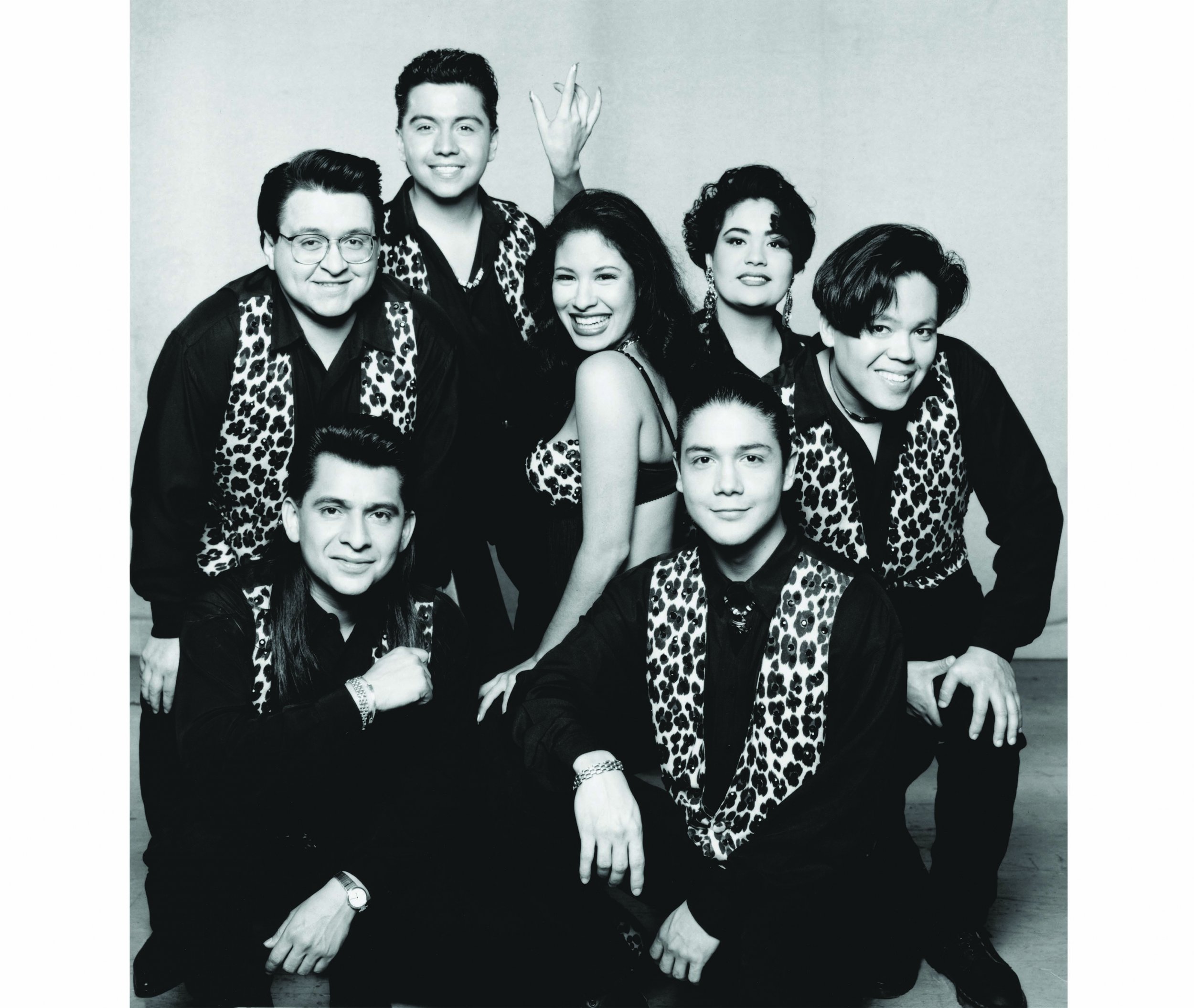 This article, along with others celebrating the life and legacy of the iconic Tejano star Selena Quintanilla-Pérez, is featured in Newsweek's Special Edition: Selena.
The first time Abraham Quintanilla Jr. heard his daughter Selena sing, the little girl—barely past toddling—delivered a pitch-perfect rendition of an old doo-wop song she had heard on the radio. Abraham was immediately impressed with the remarkable talent residing in Selena's ears and vocal chords, and from that moment it was his goal to facilitate what he knew was possible with work: Selena becoming a star.
Before long, the family garage was a soundproof recording and rehearsal space. Selena, whose first language had been English, was taking intensive Spanish lessons to broaden her musical catalog. Abraham's other children, A.B. and Suzette, were taught bass and drums, respectively. The Quintanilla family, in other words, was on their way to making the Partridge Family look like rank amateurs. Calling themselves Selena y Los Dinos after a group Abraham had been a part of before taking a job at Dow Chemical to raise his family, Abraham and his kids slowly but surely worked themselves into a sensation.
Though her siblings felt the constant practices to be a bit of a burden at first, Selena was always excited to be a part of the family's new musical endeavor. A.B. and Suzette would soon feel the same, with the former becoming a formidable songwriter and the latter maintaining her position in Los Dinos and transitioning her musical discipline into the acting world.
This article, by Senior Editor Tim Baker, was excerpted from Newsweek's Special Edition: Selena. For more on Selena's life, from its beginning to the legacy she left, pick up a copy today.