Self-Described 'Hitler' Duterte to Dedicate Holocaust Memorial on Israel Visit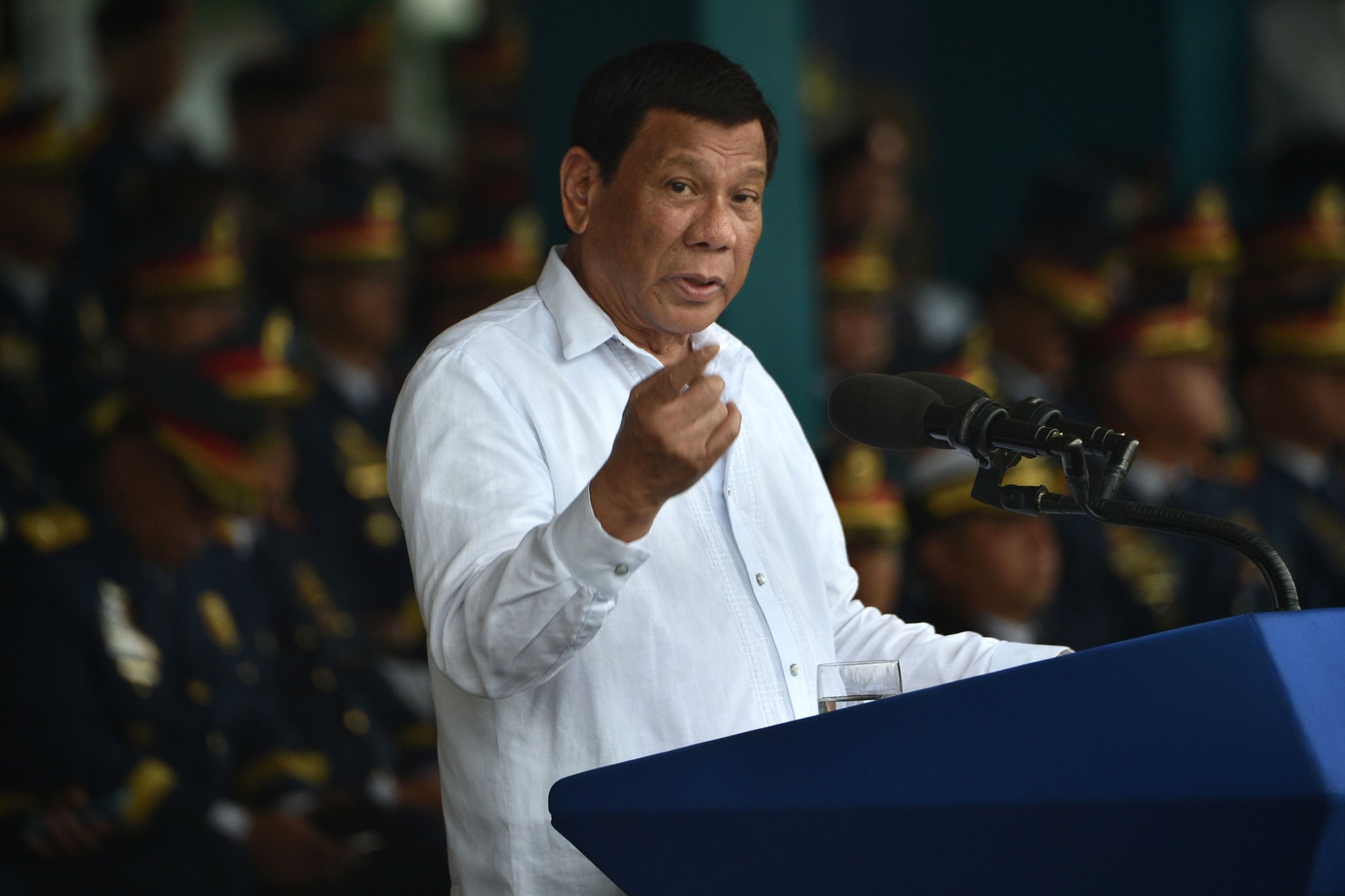 Philippines President Rodrigo Duterte is set to inaugurate a new Holocaust memorial in Israel, despite his previous self-comparisons to Nazi dictator Adolf Hitler.
The strongman leader is heading to Israel next week for a four-day visit, which will include a lunch meeting with Prime Minister Benjamin Netanyahu and a visit to the Yad Vashem Holocaust museum, Haaretz reported.
Before returning home, Duterte will also dedicate a new memorial to the victims of the World War II genocide in Rishon Lezion, south of Tel Aviv. His will be the first visit by a Philippine president since the two countries established diplomatic ties in 1957.
But Duterte seems a strange choice for a Holocaust memorial inauguration given past inflammatory remarks about Hitler and his persecution of the Jewish people. In 2016, Duterte compared his controversial war on drugs—in which more than 12,000 people have already been killed—to the Holocaust.
"Critics compare me to Hitler," he explained, adding, "Hitler massacred three million Jews...there's three million drug addicts. There are. I'd be happy to slaughter them." He then said, "If Germany had Hitler, the Philippines would have...," and pointed to himself without finishing the sentence.
At least 6 million Jews were killed in the Holocaust, alongside another 11 million estimated perceived enemies of the Nazi state and its Axis allies. A key theme in Holocaust denial is minimizing the number of deaths that occurred, making Duterte's comments even more troubling.
The president of the World Jewish Congress, Ronald Lauder, called Duterte's remarks "revolting" and demanded an apology, The Guardian said. "Drug abuse is a serious issue," he said, "but what President Duterte said is not only profoundly inhumane, but it demonstrates an appalling disrespect for human life that is truly heartbreaking for the democratically elected leader of a great country."
The president later apologized "profoundly and deeply" to the Jewish community, Reuters reported. He maintained his comments simply described how his critics saw him, rather than his own beliefs. "The reference to me was, I was supposedly Hitler, who killed many people," he explained. The president underscored his apology with a visit to a synagogue in the Filipino city of Makati during Jewish new year celebrations.
Duterte is well-known for his offensive remarks, which have previously been directed toward women, Catholics, the United Nations, European Union and even former President Barack Obama, to name just a few. Nonetheless, he remains relatively popular among the electorate, though his recent anti-Catholic remarks saw his approval rating drop to a record low of 45 percent.