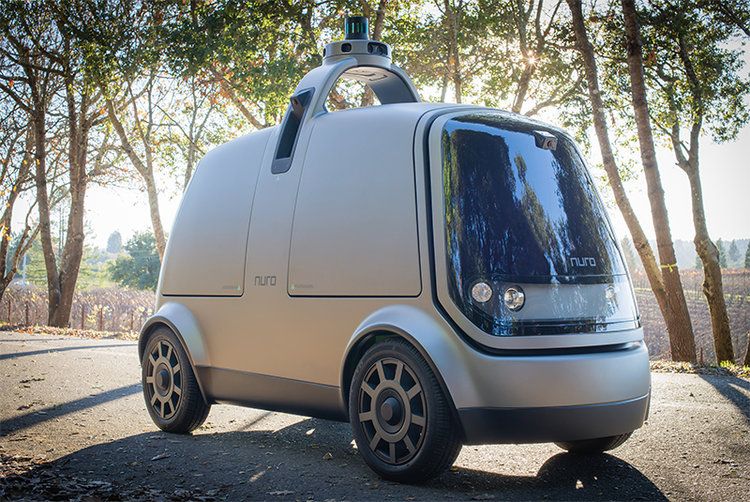 A new autonomous vehicle is attempting to make online orders more efficient by bridging "last-mile gap"— the final step of delivery that is often the most time consuming and most expensive.
The white pod-like four wheelerwas prototyped by Nuro, a company led by two former Google engineers who worked on the tech giant's self-driving car team.
The delivery vehicles can carry items such as groceries, laundry or restaurant orders, and could eventually be bought by a larger company like Amazon to for larger-scale e-commerce orders. While automated delivery vehicles offer enticing benefits like reduced traffic accidents, these driverless vehicles can't bring goods all the way to a customer's front door.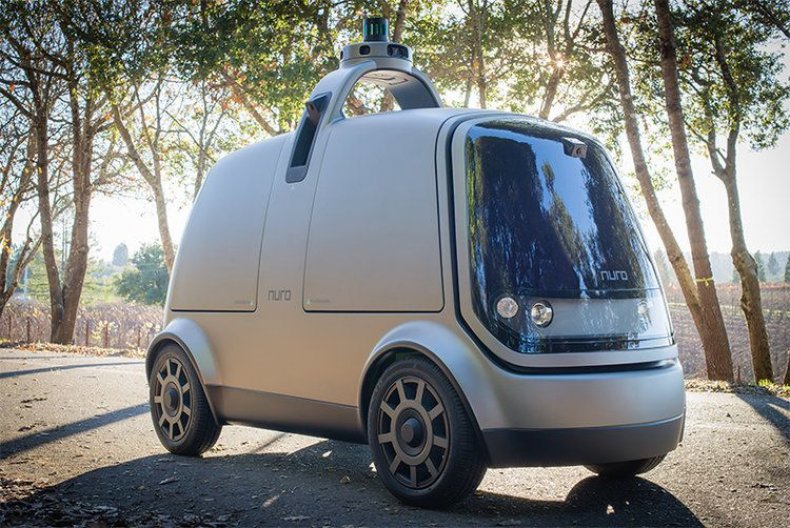 Nuro founder Dave Ferguson told The Verge that he envisions customers using an app that would alert them when the vehicle has arrived, whether in their driveway or curbside in front of their building. Customers would use a code to open the vehicle's holding compartments.
Unlike many self-driving operations, the Nuro vehicle doesn't have any seats, pedals or steering wheels. The company is establishing routes and gathering data using self-driving cars, which will be used for remote operation of the delivery vehicles.
Nuro has been granted a permit for testing on public roads in California but still needs permission from the US National Highway Traffic Safety Administration in order to expand to other states. Despite the fact that many places prohibit entirely autonomous vehicles, Nuro has raised $92 million in fundraising and is reportedly considering partnerships with companies that want to boost business by providing rapid delivery and address last mile challenges.
The autonomous delivery vehicles will join the ranks of other high-tech delivery solutions that are making their way to consumer markets, such as Amazon's drone deliveries and Domino's self-driving pizza delivery cars.
Nuro could not be reached for comment.