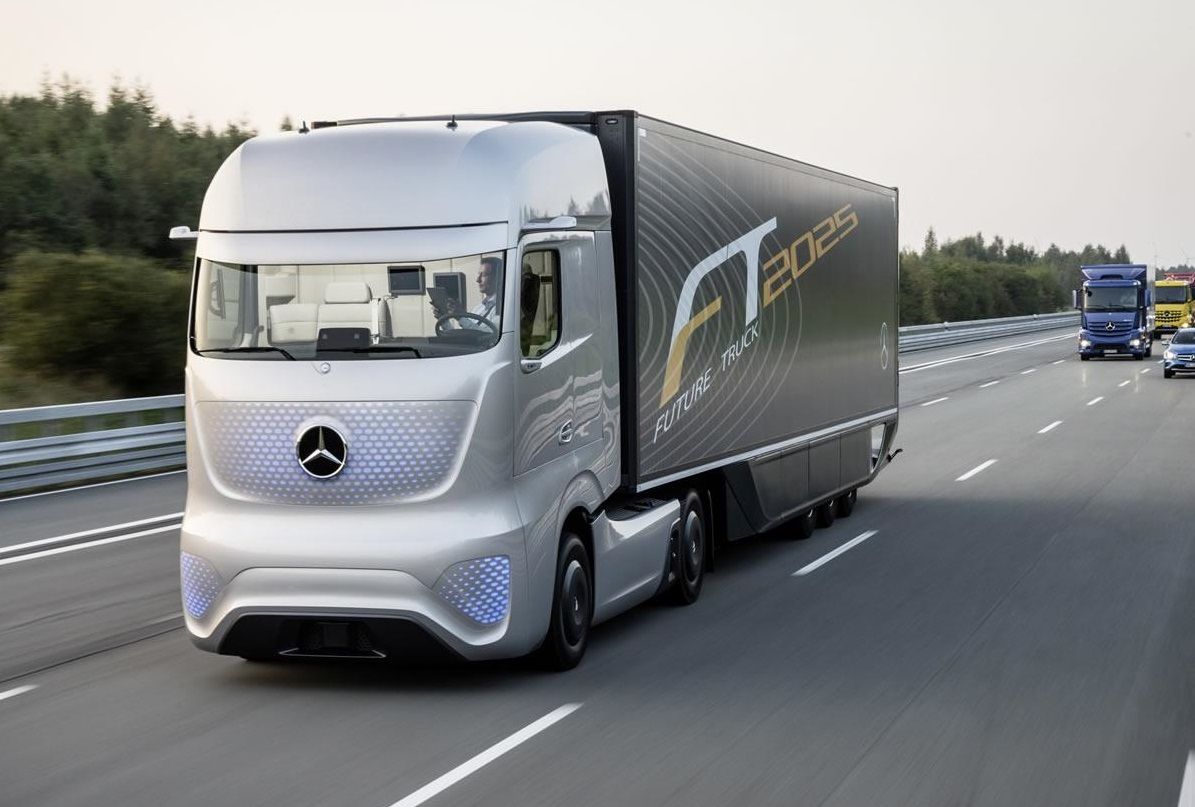 Self-driving trucks are set to be trialled on roads in the U.K. this year, Chancellor George Osborne is expected to announce this month.
Automated "HGV platoons" will be tested on the M6 motorway in Cumbria as part of a plan devised by the Department for Transport, according to the Times.
Convoys of up to 10 driverless trucks will be controlled by a driver in the front vehicle and monitored by laser sensors and infrared cameras.
"The technology behind this test enables savings not only in the cost of operating the vehicles, but also through more efficient fleet management and mechanical diagnostics," Jonathan Hewitt, executive vice president responsible for strategy and marketing at Octo Telematics, said in an emailed statement to Newsweek.
"A move toward driverless vehicle technology is also expected to reduce congestion on U.K. motorways through the use of navigational data."
The so-called road trains have already drawn criticism from drivers' associations that they could become a hindrance to other road users.
"It's a complicated one and road users will naturally have concerns about it," said Paul Watters, head of transport policy at the AA. "If the lorries are following each other closely, it might be hard to spot the road signs on the near side of the motorway.
"Putting it into practice would mean a complete redesign of the signage system. It would also make exit and entry very difficult on motorways, so the convoys would have to separate at every junction."
Watters also warned that road users would need "considerable reassurance" that the introduction of driverless trucks will be safe. Daimler has already tested a driverless truck on a public road in Germany.
A spokesman for the Department for Transport said: "New technology has the potential to bring major improvements to journeys and the U.K. is in a unique position to lead the way for the testing of connected and driverless vehicles.
"We are planning trials of HGV platoons—which enable vehicles to move in a group so they use less fuel—and will be in a position to say more in due course."