Self-Driving 'Robot' Buses Roll Out in Finland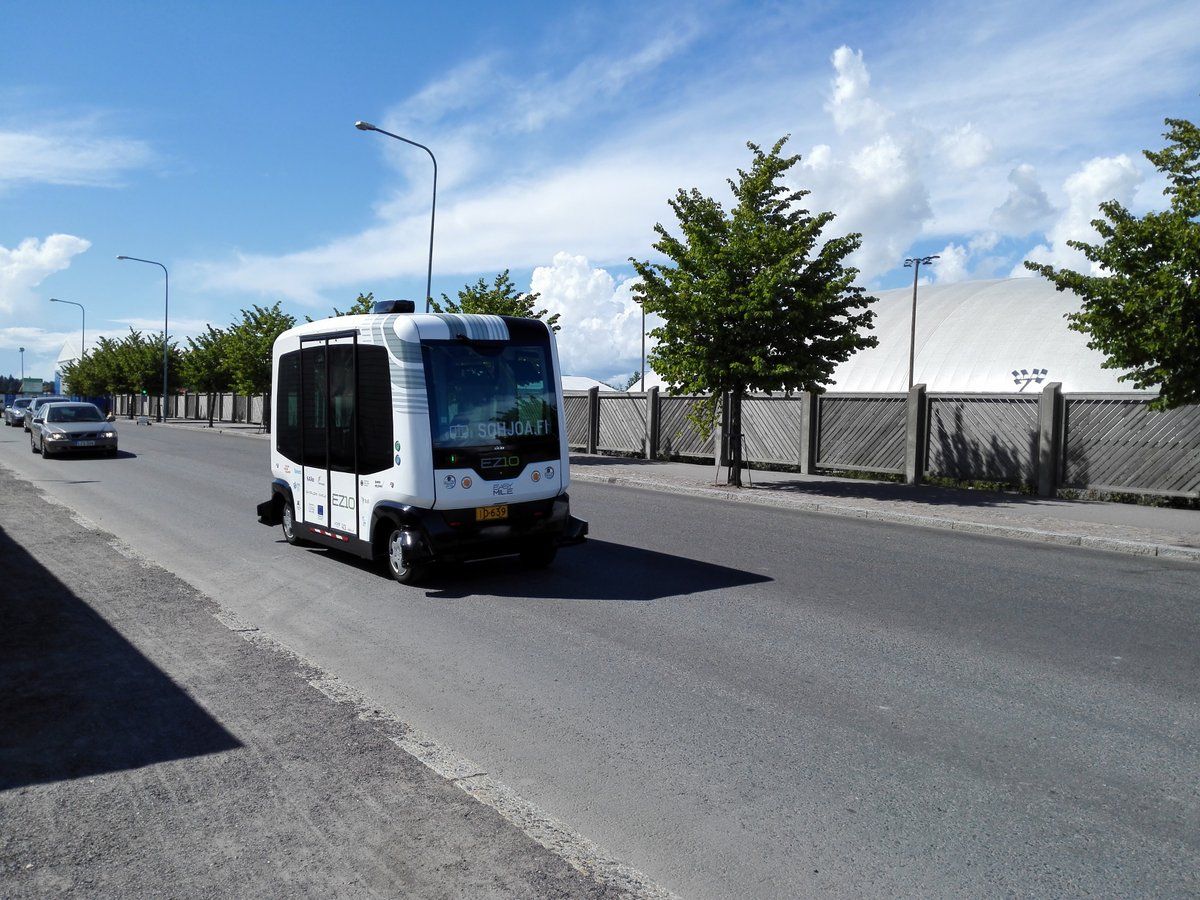 Autonomous vehicles have the potential to make public transport safer, cheaper and more efficient. But regulatory roadblocks have so far held back their rollout on any significant scale.
Thanks to a quirk in Finnish law, however, Helsinki has become one of the world's first testbeds for self-driving buses.
In Finland, vehicles are not required by law to have a human driver, meaning a pair of driverless electric EZ10 buses have been allowed to transport people as part of a pilot program in the capital.
"This is actually a really big deal right now," Harri Santamala, test project leader and Metropolia University project manager, told Finnish publication YLE. "There's no more than a handful of these kinds of street traffic trials taking place, if that."
The mini-buses, described in a press release as "robot buses," are capable of carrying up to 12 people and will negotiate traffic for the first time around Helsinki's Hernesaari district.
The self-driving bus is meant to be as a "last-mile solution," rather than a replacement for current public transport services. This would mean it assists people getting to established transport routes from their home.
"Their purpose is to supplement but not to replace it," Santamala said. "For example, the goal could be to use them as a feeder service for high-volume bus or metro traffic. In other words, the mini-bus would know when the connecting service is coming and it would get you there on time."