Self-Driving Delivery Robots Roll Out in the U.K.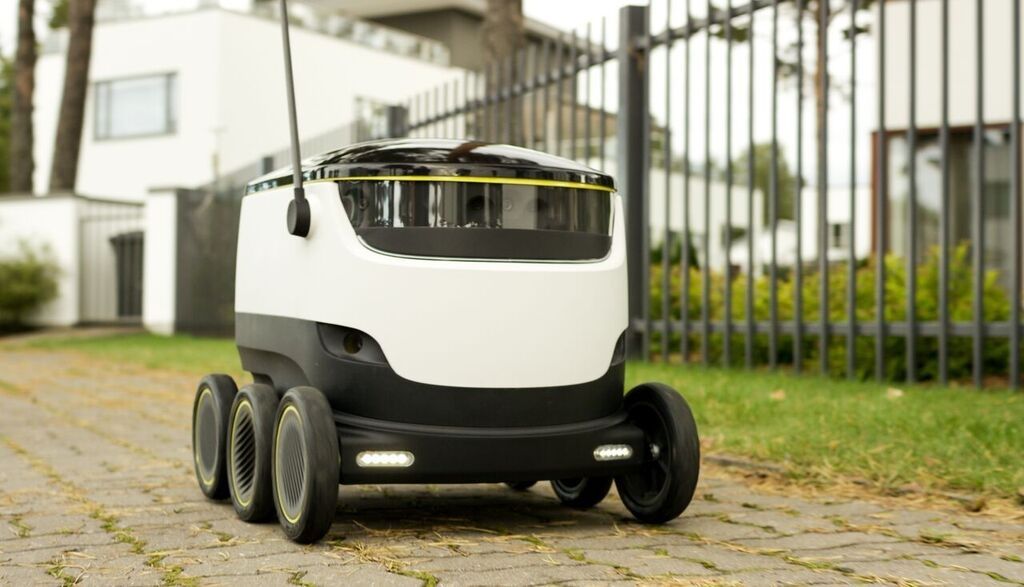 Self-driving delivery robots are hitting the streets of London today as part of the first major tests of a "revolutionary" delivery system.
Starship Technologies will be rolling out its land-based robots in the Greenwich area of London, ahead of trials in Scotland, Wales and Northern Ireland over the next six months.
The six-wheeled intelligent robots travel at slow speeds along sidewalks to deliver parcels and groceries in the local area. On-demand deliveries can be carried out in less than 30 minutes of a booking, with each shipment costing less than £1 ($1.40).
"Starship Technologies gives a totally new meaning to local delivery, introducing affordable, convenient and environmentally friendly ground-based self-driving robots," Allan Martinson, chief operating officer at Starship Technologies, tells Newsweek .
"Starship will change local delivery—a trillion-dollar industry that is probably the largest sector of the global economy yet to be majorly disrupted by technologies."
The firm has not revealed which retailers and delivery firms it will be working with, but Martinson says it is currently in talks with several global companies, as well as hundreds of local businesses. The robot is also expected to open up opportunities for new business models, such as automated rental and return deliveries.
It is hoped that robot delivery systems will ultimately help to reduce local traffic congestion and pollution.
"I am delighted that the Royal Borough of Greenwich has been chosen as the first location in the U.K. to trial this revolutionary delivery system, and that Starship Technologies has chosen to base their U.K. offices in Greenwich," said Denise Hyland, Leader of the Royal Borough of Greenwich, in a statement.
He added: "This technology has the potential to transform the local delivery of goods and groceries. The trial complements the work being undertaken by the Royal Borough of Greenwich on smart city innovation—work that we believe will be significant for all cities in the future."
Similar testing programs are expected to begin in the U.S. in April, while plans for a full pilot delivery service through retail partnerships will be announced later this year.