Self-Driving Truck Convoy Completes European Road Trip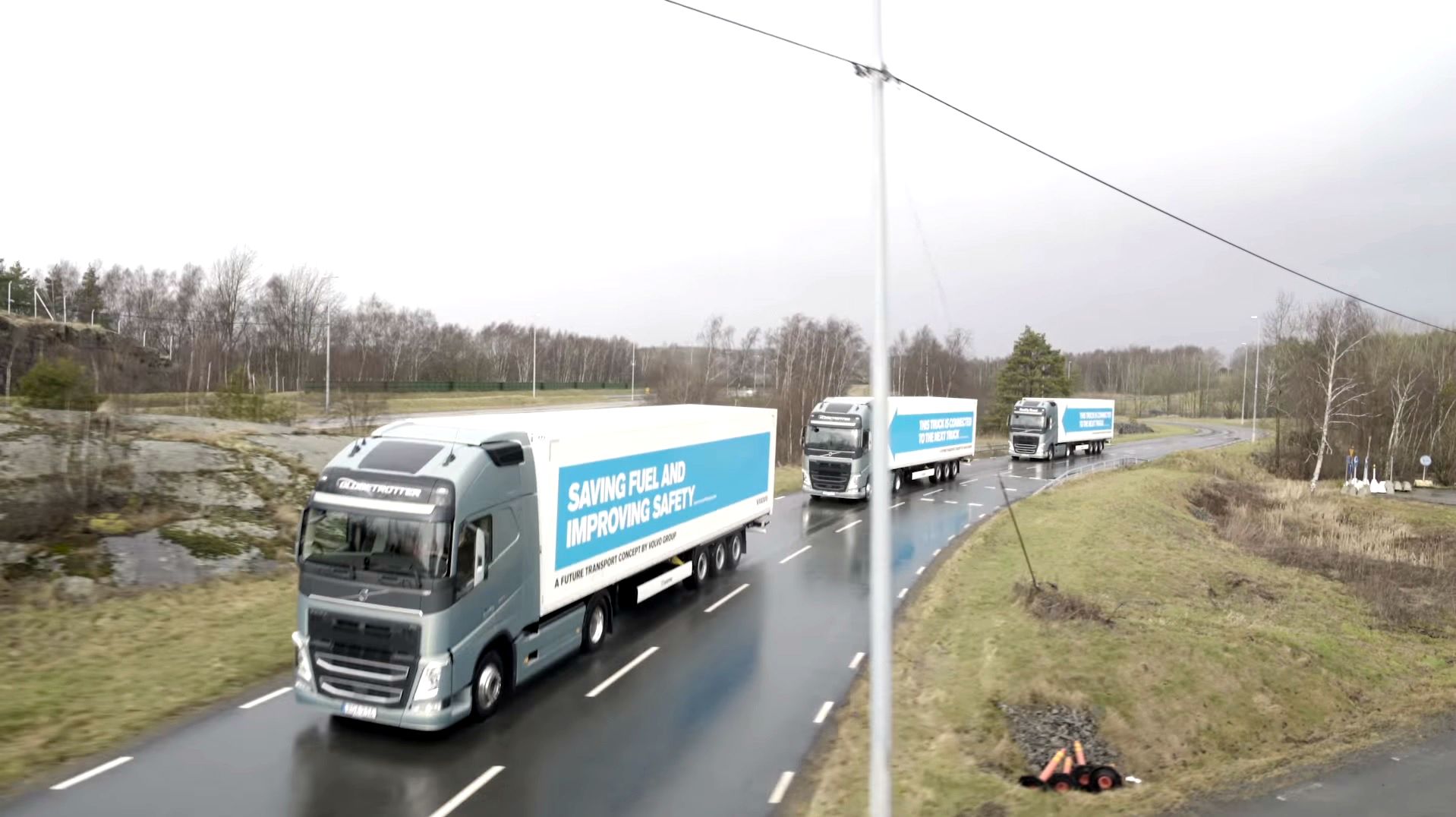 A fleet of self-driving trucks has completed the first ever cross-border trip made by a convoy of autonomous vehicles.
More than a dozen "smart" trucks from six of Europe's major manufacturers—DAF, Daimler, Iveco, MAN, Scania and Volvo—arrived in Rotterdam, Holland, on Wednesday, having come from Belgium, Germany and Sweden.
Convoys of two or three trucks would be controlled by a lead truck; however, convoys from different manufacturers use different Wi-Fi systems, preventing various brands from platooning together.
Varying regulations in different countries also meant that separate applications needed to be made for each country.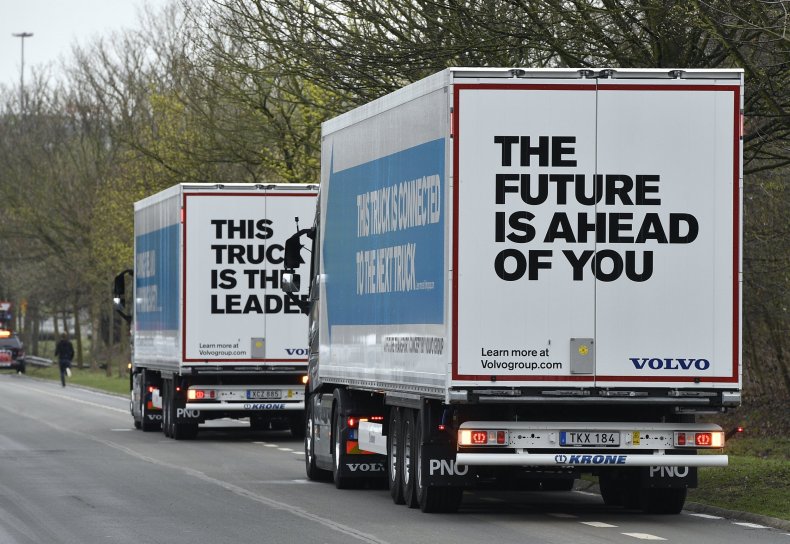 "The results of this first ever major try-out in Europe are promising," said Melanie Schultz van Haegen, the Dutch minister of infrastructure and the environment. "This will open the door for upscaled, cross-border truck platooning.
"Self-driving vehicles also improve traffic safety because most traffic accidents are due to human error. As the test shows, the technology has come a long way already."
Eric Jonnaert, secretary general of ACEA, the organization representing the six truck manufacturers, said truck platoons also had environmental benefits as they reduce emissions. However, laws and road regulations are still lagging behind the technology.
"There are still plenty of barriers in place that hinder the launch of this technology," Jonnaert said. "With this in mind, it is good that the Netherlands has taken the lead in positioning these topics high on the European agenda.
"Cooperation within the E.U. is crucial in preventing the development of a patchwork of local rules and procedures, strangling progress."