Self-Driving Uber Crash: Likely Cause of Fatal Car Accident Detailed in Report
Some two months after a fatal crash involving a self-driving Uber, the potential cause of the accident was revealed. The crash was likely the result of a problem with software that decides "how the car should react to objects it detects," The Information reported Monday, citing two unidentified people who were briefed on the situation.
Forty-nine-year-old Elaine Herzberg was killed in March in Tempe, Arizona, when she was struck by the self-driving Uber. Herzberg was crossing the street with a bicycle when she was hit. The car was in autonomous mode, but an operator was inside the vehicle at the time.
The software in the car was reportedly programmed to ignore some objects in its path, such as a plastic bag. The software at the time may have been tuned "too far" so that it did not react to the pedestrian in its way, The Information reported.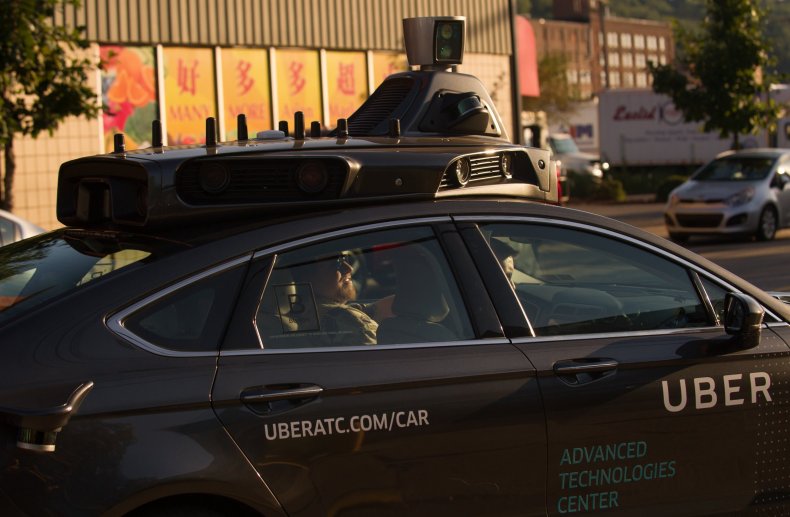 Uber, however, did not confirm the report about the software.
"We can't comment on the specifics of the incident," Uber said, according to Reuters.
The March accident marked the first pedestrian fatality involving an autonomous vehicle and put the technology under intense scrutiny.
The National Transportation Safety Board (NTSB), which was investigating the incident, had not yet released an official report detailing the situation. Uber recently hired former NTSB official Christopher Hart to advise the company on its "overall safety culture," according to The Information.
On Friday, a self-driving Waymo car was involved in a crash in Chandler, Arizona, but officials said the car was not in the wrong.
"The Waymo vehicle was in the wrong place at the wrong time," Chandler Police Department Public Information Officer Detective Seth Tyler told Newsweek at the time. "[A] silver Honda passenger vehicle collided with the Waymo vehicle. The Waymo vehicle was in autonomous mode and had an occupant sitting in the driver's seat. She sustained minor injuries."