Self-Taught Chef Sets World Record With 75-hour Cooking Marathon
A chef in Kenya broke the Guinness World Record for longest time spent cooking, clocking in at 75 hours in front of the stove.
Starting on August 15 and finishing three days later, Maliha Mohammed cooked nonstop in the kitchen at Kenya Bay Beach Hotel in Mombasa, taking only a half hour break every 12 hours.
The previous record, set by Rickey Lumpkin of Los Angeles, was just over 68 hours.
"I am happy to be the first female chef in Africa to earn this title," Mohammed told Kenya's Daily Nation. "I thank God for reaching this far. I am going to rest for a very long time."
She prepared over 400 dishes during her record-setting run included, including traditional Swahili foods like coconut beans, fried fish, mandazi (fried bread), mukimo (mashed potatoes and green vegetables) amd githeri (corn and beans)—as well as international cuisine, like Indian biryani and chapati, Portuguese chicken peri peri and more than 10 different types of pizza.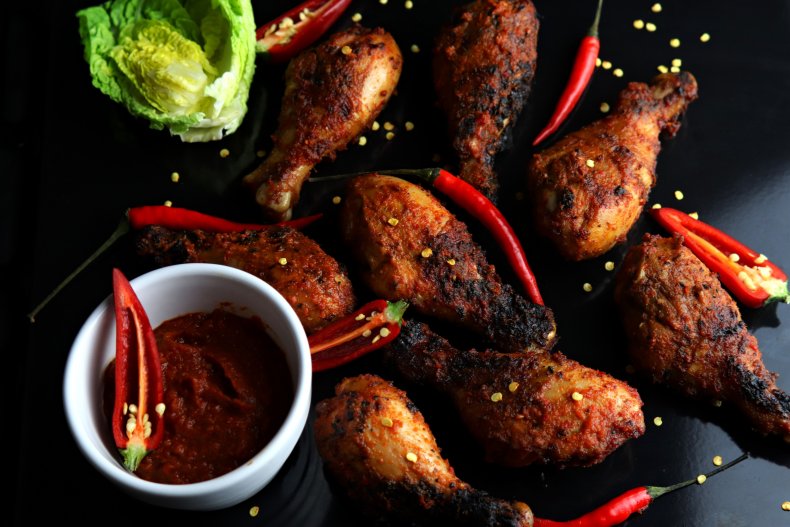 Amazingly, Mohammed is a self-taught chef, having learned to cook from watching Youtube videos.
"We assured her of our support and we are very proud of her because she has definitely achieved her dreams," her daughter, Zahara Rashid, told the paper. "Owning this international title is a great honor and we are waiting to celebrate together."
The marathon cooking session was supported by Pwani Oil, a Kenyan cooking oil and soap company, which paid for Mohammed's entry fees, the equipment she used, the food she cooked and other necessities.
It had been a long journey for Mohammed: She first applied to compete in April 2018 but was unable to raise enough money. She did two trail runs in June and July, cooking for 36 and 54 hours respectively.
She's currently waiting for officials at Guinness to examine video and photos taken at the time to verify the record.
"I will continue perfecting my cooking skills and look forward to surpassing this record in [the] future," Mohammed told the Kenya Broadcasting Corporation. "I encourage young people with various talents to aim for the sky and show the world what they have to offer."
Other Kenyans holding Guinness World Records include Joseph Love, who milked 30 cows by hand in 24 hours, and runner Tegla Loroupe, who ran 20 kilometers (12.43 miles) in one hour 5 minutes 26.6 seconds.
.
Self-Taught Chef Sets World Record With 75-hour Cooking Marathon | World