Tourist Dies After Falling Off 40 Feet Cliff While Taking Selfie
A British man has died after he plunged off a cliff on Spain's Costa Brava while apparently trying to take a selfie with his friend.
The man in his early 20s was pronounced dead at the scene while his friend was airlifted to hospital with serious injuries after the pair fell about 40 feet onto concrete near a lifeguard's hut on Punta Prima beach, near the town of Torrevieja.
According to the Evening Standard, a Civil Guard source said: "It appears the men fell after trying to take a picture on the wrong side of the railings overlooking the drop to the beach. One of the men died at the scene and another was taken to hospital by helicopter. He is in Alicante Hospital where he has been sedated."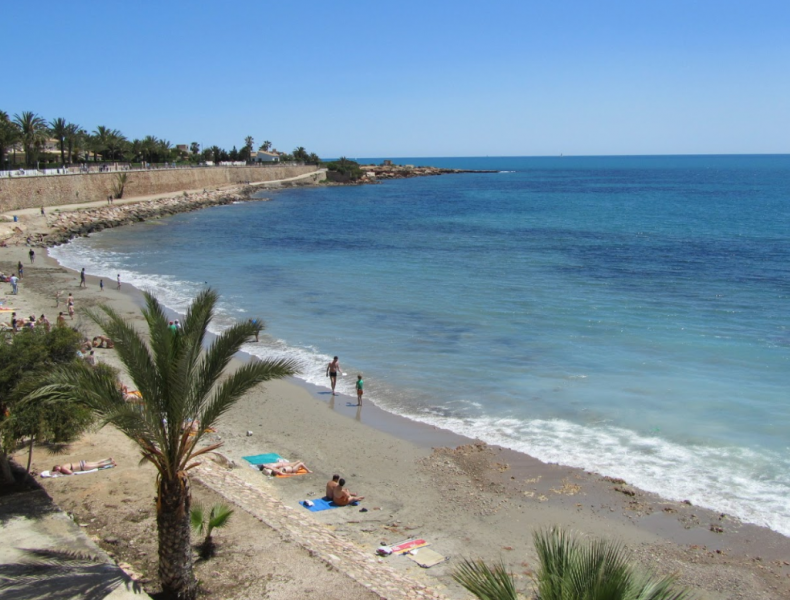 Another man, also in his 20s, who was with the pair, was not injured but he suffered a panic attack and was taken to hospital. None of them have been named.
The Spanish police said that initial reports suggested they had fallen from around 40 feet but that "it is too early at this stage to speculate on exactly what happened and the police investigation into the cause is still in its infancy," according to the Standard. The local British consulate has been informed.
Simon Davenport, who lives in the area, and arrived at the scene as paramedics tried to save the man, told Mirror Online: "There were some older local ladies there when these blokes had tried to take some photos. They said [the men] were trying to take selfies.
"They had fallen off the balcony even though there is a big handrail there. When I was there, one of them was being resuscitated and there were lots and lots of medics there."
Punta Prima is the headland marking the border between the municipalities of Orihuela and Torrevieja and its beach is a major attraction for tourists.
A number of British tourists have died in Spain in recent weeks.
Luke Freeman, 19, from Reading, died after he fell from holiday apartments in the Costa Brava resort of Lloret de Mar. On Monday, Ben Lloyd, 33, from Southend, Essex, died when he was dragged to sea at Benalmadena in the Costa del Sol, The Sun reported.
Data released last month revealed that selfies kill more people than sharks. According to the Journal of Family Medicine and Primary Care in India, 259 people died in 137 selfie-related accidents between 2011 and 2017, compared with just 50 people killed by sharks.