Selfie Leads Arrest of 18-Year-Old Accused of Fatally Shooting Another Man
An 18-year-old from Illinois has been arrested after taking a selfie with the gun he allegedly killed another man with in a drive-by shooting in 2021.
According to Chicago prosecutors, Hader Garcia posted photos of him holding a black 9 mm handgun on social media. The gun was seen as having an extended magazine colored olive green, as well as a sticker from the brand Supreme on it. After the gun was apprehended, it matched to shell casings found at the scene of an unsolved drive-by shooting that left 35-year-old Richard Robinette dead.
According to CWB Chicago, Robinette was stopped at a red light when Garcia was said to have pulled up in the lane next to him. When he tried to drive away, Garcia allegedly shot at the car six times, resulting in Robinette getting struck repeatedly and his car being pushed forward into parked cars. He died a short while later at the Illinois Masonic Medical Center.
Witnesses told police officers the details of the crime that they could remember, which led them to determine that the car Garcia was driving was not actually his. They also used surveillance footage from nearby cameras to track his actions before and after the drive-by.
Garcia has been charged with one felony count of first-degree murder and will be held in custody without bond. In their arrest notice, the Chicago Police Department declined to provide any further information on the case.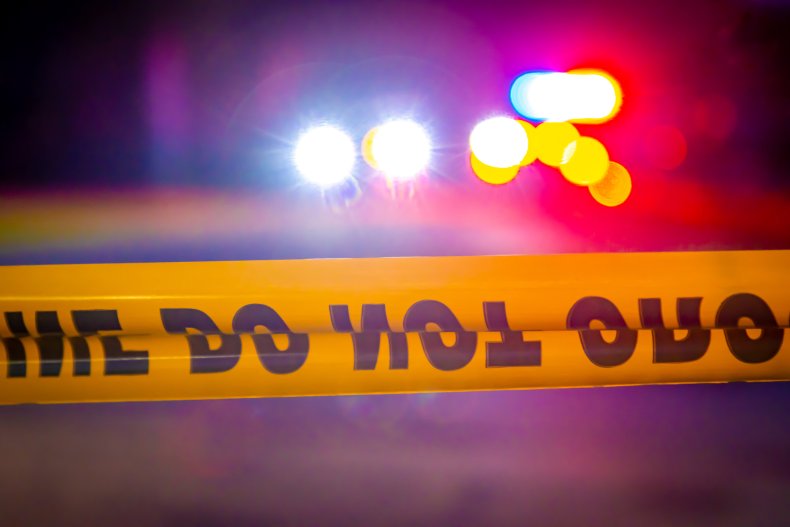 This was not Garcia's first run-in with the police. He was arrested just last month on charges of possessing a stolen vehicle, according to information uploaded to the Chicago Police's arrest search service. WTTW reports that the car was taken during a carjacking conducted by the 18-year-old and that it contained three loaded firearms, including the one that Garcia took photos with.
Garcia's shooting was just one of many that have taken place in the Old Irving Park neighborhood of Chicago. Three people were recently shot during an after-hours party in the neighborhood, with one man being struck in the chest and the other two victims being shot in the leg. All three are expected to survive the attack, although the suspect has not been identified. In a statement provided by The Chicago Sun-Times, an Office of Business Affairs and Consumer Protection said that it "is working closely with city partners during the investigation."
Newsweek has reached out to the Circuit Court of Cook County, whose Judge Barbara Dawkins presided over Garcia's custody hearing, for comment but has not received a response.