'Selfish' Woman Refusing to Attend Husband's Funeral to Support Kids Backed
A woman being criticized for refusing to attend her husband's funeral has found support on Reddit.
Sharing her reasons on January 29, user u/NaturalCauliflower38 explained she had hated funerals since childhood. Her hypochondriac mother would drag her to strangers' funerals "multiple times a week" while she was growing up, traumatizing her.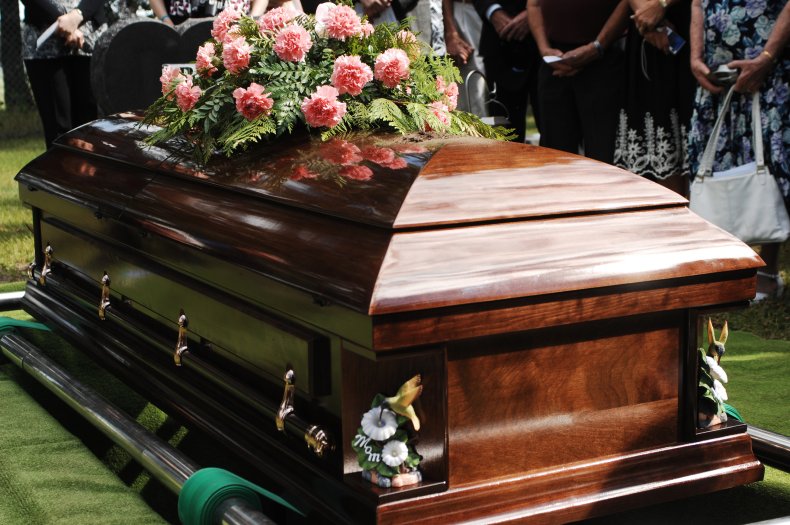 "In this day and age, she would be diagnosed with some sort of mental disorder I expect, as she was never really 'with it' when I was a child," the woman wrote.
"Every funeral my mother saw in the paper or heard about from friends she would take me and my siblings to. Even if it was completely inappropriate to be there."
Sometimes, her mother would lie to get into funerals, pretending to be a friend or cousin of the deceased. As the poster grew up in a heavily Catholic area, many of these funerals were open casket, which "haunted her dreams" as a kid.
"We'd spend hours there doing nothing at all and to be presented with death so much as a child was quite emotionally distressing," the poster wrote.
NaturalCauliflower38's husband knew of her fear, and so told her he wouldn't be offended if she decided not to attend his funeral in the future. Unfortunately, he passed away recently at the age of 64 from complications related to diabetes.
The couple share four adult children, who all supported their mother's decision not to attend the ceremony.
"Before his funeral me and my children shared a meal and they assured me it was okay not to come and their father wouldn't be upset and they just wanted me to do what was best for me," she explained.
But after the funeral, the poster was overrun with emails from angry relatives, shaming her for not attending.
"His mother (who is in her 90s) [said] I completely disrespected my husband and I 'abandoned' my children who were inconsolable at the funeral and traveled all the way for it just to be 'let down' by their mother," she wrote.
"My children have told me that I have nothing to worry about, that they weren't crying because I wasn't there but the emails keep flooding in. Calling me selfish and telling me I'm letting my entire family down and asking if I really loved my husband.
"It's very distressing and I'm wondering. Should I have sucked it up and gone as a courtesy to my husband's family?" the woman asked.
Reddit users unanimously backed NaturalCauliflower38, with her story receiving 5,500 upvotes and more than 750 comments.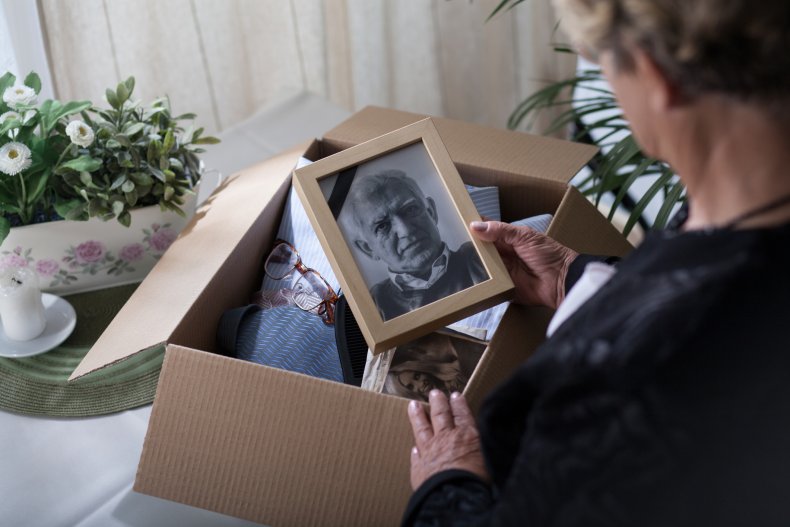 Is There a 'Right' Way to Grieve?
Larry M. Barber, a therapist at Taylor Counseling Group in Dallas, told Newsweek that there is no right or wrong way to grieve a loss.
"Your grief is totally unique to you and your relationship with the loved one," he said. "Therefore there are no rules for grief or one correct way to grieve. As long as you are progressing in grief and not hurting yourself or anyone else, you're doing well."
But what if you're in a similar situation to NaturalCauliflower38, and your grieving process is being criticized? Barber said it is important to practice self-care, and to remember that there "is nothing wrong with you."
"Maintain a daily routine of eating well, getting enough sleep, exercising, and socializing with safe people," Barber added.
"Many of the emotions will be unpleasant or even painful, but experiencing and processing them helps you to move through grief and to heal. Be kind and patient to yourself."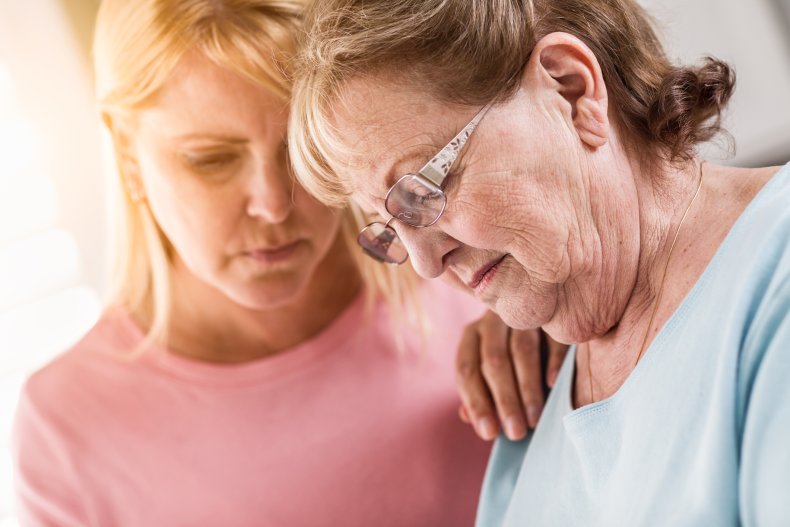 'Your Extended Family is Ridiculous'
Reddit users slammed the husband's family for shaming the poster, with RoastBeefWithMustard calling the emails "heartless."
"What kind of people send hateful emails to a grieving widow?" agreed Natural_Writer9702, while MaybeAWalrus wrote, "People like them make me mad. You deserve better."
Intelligent-Prune-33 posted: "It may be their own grief talking and in their mind you were an easy target."
Many users told NaturalCauliflower38 to ignore other people's opinions and to focus on grieving in her own way.
"You don't owe anything to the people who wrote the emails. Your husband and children understand," wrote InfluenceWeak.
"The fact your late husband gave you his blessing to miss his funeral trumps all," agreed PJfanRI.
"Your husband cared for YOU. He wanted YOU to be as comfortable as possible in your loss and grief," wrote Bestcliche26. "Everyone else just has to be ignored."
NaturalCauliflower38 isn't the only one to turn to the internet for support after losing a loved one. A widow who slept with her brother-in-law was backed in October by Mumsnet users, while a guilt-ridden woman prioritizing a vacation with her husband over her grieving sister-in-law was supported in January.
Newsweek reached out to u/NaturalCauliflower38 for comment. We could not verify the details of the case.
If you have a family dilemma, let us know via life@newsweek.com. We can ask experts for advice, and your story could be featured on Newsweek.