'Selling Sunset' Star Chrishell Stause Has a Message for Justin Harley's Other Ex-Wife
Chrishell Stause has received an outpouring of love from fans on social media after her divorce became a storyline on the third season of Netflix's reality series, Selling Sunset. But not everyone is #TeamChrishell.
The real estate agent was formerly married to This Is Us star Justin Hartley, who filed for divorce back in 2019. Selling Sunset cameras were there to capture the fallout of Stause's split, as well as the heartbreaking moment she revealed to castmate Mary Fitzgerald that Hartley told her he was ending the marriage in a text message. That scathing revelation resulted in a wave of criticism against Hartley from fans online who were upset with how he went about breaking the news of his decision to file for divorce.
Hartley did, however, receive some support from his other ex-wife, Lindsay Korman-Hartley, whom he shares a 16-year-old daughter with and was married to from 2004 to 2012.
"In a day when social media should be used for positivity... an inspiration towards movement in an honest and deserving way...I'd like to join in, by highlighting my appreciation for my family," Korman-Hartley wrote in an Instagram post on Tuesday. "Today, I appreciate my ex-husband Justin for not only being an exemplification of a solid man but for being my dear friend and devoted father to our daughter. Simply put; for being family."
She continued: "We derive our own opinion of people by experiencing life and time together, and we do our best to hold dear the ones that maintain consistent kindness, love, and generosity. No matter what conflicts Justin and I had in the past, I appreciate what we have today and I am thankful for the family we have built."
Not long after Korman-Hartley's post racked up thousands of likes and comments, Stause appeared to offer up her own response with a cryptic message shared on her Instagram Stories on Wednesday: "Be the woman who fixes the other woman's crown without telling the world it was crooked."
Chrishell added, "Women who build each other up are my tribe."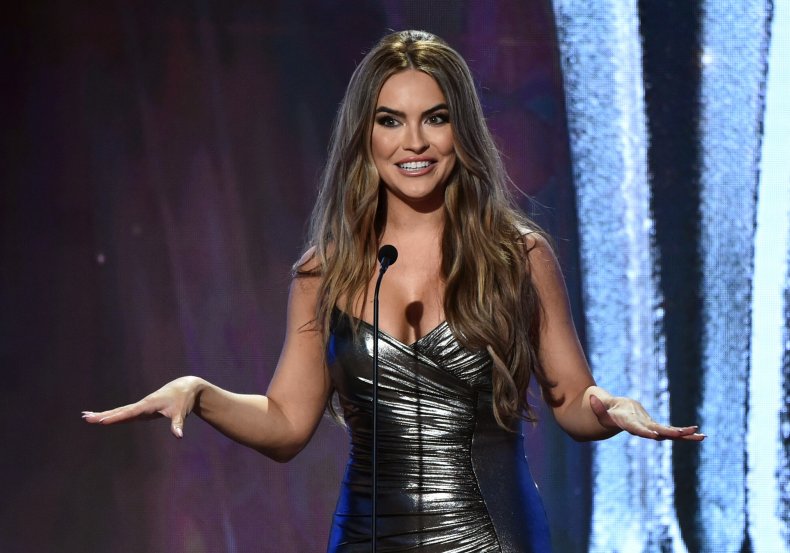 She shared the same message in response to a fan tweet calling out those who have ridiculed Stause now that her split from Hartley has entered the public arena.
"I love how all these 'people' r now coming out of the woodwork for attention/clout now that Chrishell is front & center when she's talking about none of these and all she does is uplift & support everyone. Stop using the past to gain attention off @Chrishell7 now," the fan wrote.
That message could be interpreted to apply to Stause's former friend, Vanderpump Rules star Scheana Shay, who talked about Stause and Hartley's split on her podcast, Scheananigans with Scheana, alleging that jealousy may have played a role in the couple's divorce.
"I think part of it was when Justin started to gain more fame than she's ever had. I think there was a jealousy, competitiveness that in a relationship could ruin it ultimately, you know?" Scheana said in an episode released on August 7. "Like, now she's not the one on a soap opera, getting recognized when she goes out to dinner. Now she's the girl taking the photos of him with fans and she was just kind of lost."
'Selling Sunset' Star Chrishell Stause Has a Message for Justin Harley's Other Ex-Wife | Culture