'Selling Sunset's' Christine Quinn Seems to Confirm Oppenheim Group Exit
Selling Sunset Season 5 ends with Jason Oppenheim and Mary Fitzgerald seemingly ghosted by Christine Quinn. After they arrange a meeting to discuss the claim that one of Emma Hernan's client was offered $5,000 by an "associate" of Quinn not to work with her, Quinn denies the claim via text, but does not show up.
The Netflix show's latest season ends without confirming whether Quinn has left The Oppenheim Group (The O Group) or not – but in typical fashion, she seems to have taken control of the story herself.
Numerous stories about Christine Quinn in the wake of Selling Sunset coming out have claimed that she is still at The O Group based on the fact that she is still listed on their website. However, they seem to have missed that she herself confirmed she had left the brokerage in an interview with Forbes.
Christine Quinn said she's left The Oppenheim Group due to their lack of understanding of cryptocurrency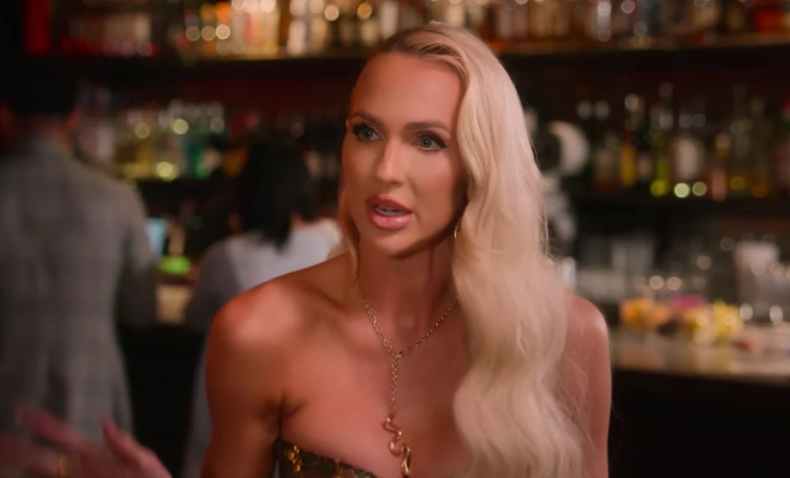 On April 22, 2022, Quinn gave an interview with the business magazine about the new business she started with husband Christian Dumontet RealOpen, which allows people to buy and sell houses using cryptocurrency.
In the interview, the writer paraphrases Quinn, saying: "part of her decision to leave The Oppenheim Group (the brokerage highlighted on Selling Sunset) is because the firm wasn't forward-leaning and wasn't a believer in crypto."
Quinn goes on to explain: "A lot of brokerages are very wary about accepting crypto because they don't understand the inner workings of it, so that's why it's very difficult for agents to do these transactions."
Quinn herself has not spoken about the $5,000 claim on the Netflix show after denying it via text to Oppenheim and Fitzgerald. She did, however, tweet that the new season contained, "5,000 fake storylines," and then later: "Why work for someone else when you can be your own CEO?"
Christine Quinn's email address has been removed from The Oppenheim Group website
Though Quinn is still listed as a realtor on The Oppenheim Group website, her e-mail address has been taken off her agent page since she announced her new business.
An Archive.org cache of the page on April 22 features her email address, which at time of writing has been removed from her page. A hyperlink to her email address via the "contact Christine" button has also been removed. However, the email account is still open.
Christine Quinn missed the Selling Sunset Season 5 reunion show
Quinn was also missing from the Selling Sunset reunion show, which was filmed on the weekend after the release of Season 5. A source told Entertainment Tonight that this was due to Quinn testing positive for COVID-19 and being too ill to participate virtually. Newsweek, however, was unable to independently verify this claim, and Quinn made no mention of having the virus on her social media accounts.
Netflix declined to comment when asked about Quinn's future on Selling Sunset.
Selling Sunset Seasons 1 to 5 is available to stream now on Netflix.