'Selling Sunset' on Netflix: What Chrishell Has Said About Her Divorce to 'This is Us' Star Justin Hartley
Selling Sunset viewers have already seen the West Hollywood realtors go through plenty of emotions, but some of the biggest drama has been happening off screen. Particularly, cast member Chrishell Stause has been going through a divorce with actor Justin Hartley, best known to many viewers as Kevin Pearson in NBC drama This Is Us.
Many viewers of the Netflix show were first alerted to the divorce between Chrishell and Justin, who does not appear alongside his former wife on Selling Sunset, when a Season 3 preview at the end of the current season revealed they were splitting up.
In one scene, for example, she can be seen telling fellow Selling Sunset cast member Mary Fitzgerald: "I love him so much. This was my best friend. Who do I talk to now?"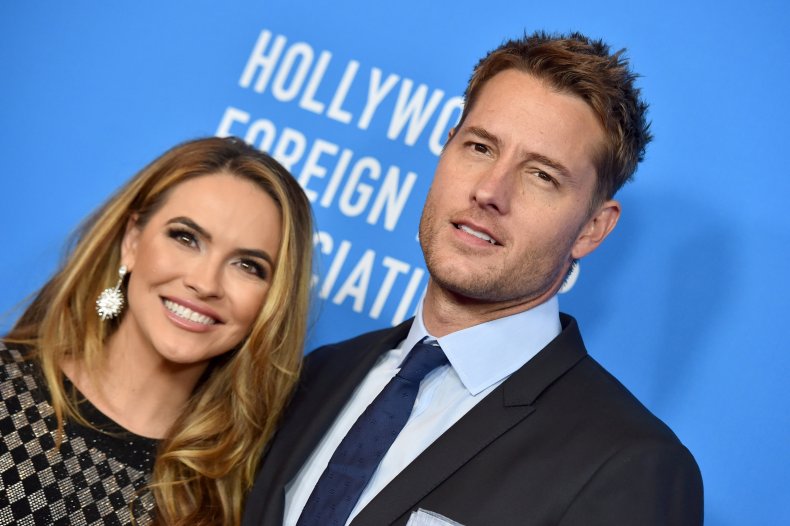 Speaking to ET Canada, the realtor and soap actor revealed more about what it was like to be filming a reality show while going through such a personal event. She said: "This is still new for me trying to adjust to such an uncomfortable thing but unfortunately yes, the cameras were there. I still had a month left of shooting when my personal life kind of exploded.
"It's not a comfortable thing to live in front of everyone. If I'm being 100 percent honest with you, it's friggin' awkward. They were there and some of it is going to be shown and I'm dreading that."
Speaking to Stylecaster, Chrishell said that she considered leaving the show: "If I'm being perfectly honest, my knee-jerk reaction was I can't do this.
"This isn't something that anybody would sign up for or do on purpose. I would've given anything if everything had happened after [filming]. It's a lot easier to talk about a little blurb and move on and just talk about the show. However, that being said, it was out there anyways, so now it's almost like ripping a Band-Aid off."
She later added: "All of a sudden, I had not only the show following me, I had paparazzi on me. It was the most bizarre thing I'd ever lived through in my life. Even now, when I look back on it, it seemed like it was a dream. A nightmare, to be honest. I didn't necessarily choose to talk about it. It was unavoidable. They filmed what was going on. I had to address it."
The divorce filing for the couple lists their separation date as July 8, 2019, with Hartley citing irreconcilable differences.
Exactly what those difference are have not been revealed by the couple, though the preview suggests that Season 3 of Selling Sunset will go into the details of the divorce. In the promo, we see Davina Potratz say: "She knows why this happened."
Selling Sunset Season 2 is streaming now on Netflix