'Selling Sunset' Fans Blast Karamo of 'Queer Eye' for Christine Friendship
Selling Sunset Season 3 sees star Christine Quinn help to find a house for Queer Eye star Karamo Brown, after the Fab Five member reached out to her on Instagram saying how much of a fan he was of her work on the Netflix show.
This might have been a nice piece of cross-marketing for Netflix, but it has not been popular with all viewers of Selling Sunset. With Christine perceived by many as the villain of the Netflix show, called an "evil Barbie" by Vice and "chaotic evil" by the many people who have done alignment charts for the show, many have wondered why she has built such a close friendship with the king of positivity, Karamo.
Taking to the Selling Sunset Reddit, a viewer wrote: "Was anyone else surprised that Karamo has Christine as an agent? He's all about promoting positivity on Queer Eye and she is... not. I know that he isn't able to hold every person he works with to a high standard, but if he chooses to appear on a reality TV show with someone, you would think he would care if they are a good person!"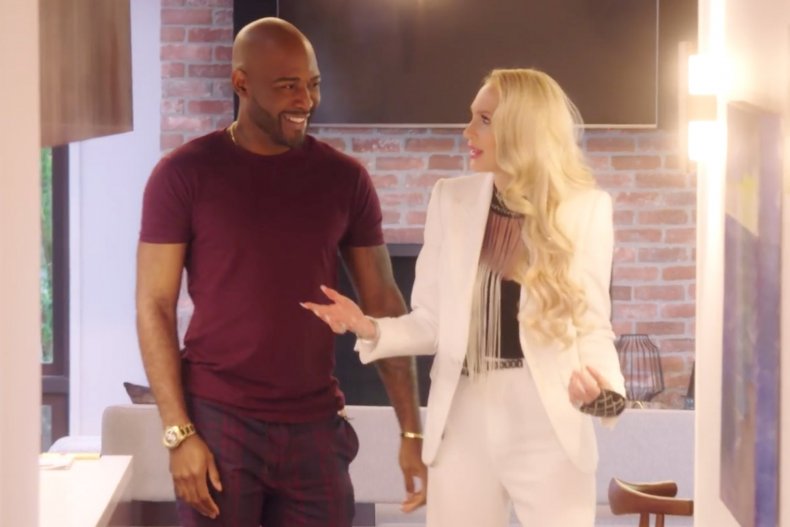 This is far from the only viewer who has pointed this out. Another Reddit user held no punches when they wrote: "Karamo is so empathetic & talented at finding exactly what the hero needs to move forward in their life & heal past traumas. The fact that he can be friends with such a heartless, truly mean trash can of a human being makes me respect him so much less."
However, Christine has previously said that the person she is in Selling Sunset is not necessarily the person she is in her everyday life. Speaking to Nylon, she said of Season 1: "I was really, really surprised going back watching things because they really did me dirty. They really, really did. Davina and I both really got read to filth in the editing room."
In this interview, she also revealed that some of her bitchiest lines were fed to her. She said: "There were a lot of fed lines. One of the lines that I didn't want to say was, 'b**** doesn't even cook!' That became a really popular line. I guess I'm glad I said it, but I don't want people to think that's the way I talk to my clients because I don't."
This is not the first time that Karamo has received criticism on social media for who he chooses to associate with. In August 2019, the Queer Eye star temporarily deleted his Twitter after he called fellow Dancing with the Stars contestant Sean Spicer "a good guy" in an Entertainment Tonight interview. In this interview, he said: "I'm a big believer that if you can talk to someone and meet in the middle, you can learn about each other and help each other both grow."