'Selling Sunset' Season 4: Cast Member Hints Netflix Has Renewed the Show
Selling Sunset has been a huge hit for Netflix by combining two reality TV staples: House porn and women who are both impossibly glamorous and impossibly evil. Netflix has just released the latest eight episodes of the real estate show just three months after the previous batch, but so far has not renewed the show for Season 4.
Previously, Selling Sunset Season 3 was announced on the same day that Season 2 came to Netflix. By that point, however, the streamer had already filmed the entirety of Season 3, the events of which span October to December 2019.
However, when Season 3 was released, it did not come with an announcement that the show was coming back, and Season 4 has not yet been shot.
There are some signs, however, that Netflix has already in the process of ordering Season 4. The stars of the show are optimistic they will be back for more, which Chrishell Stause telling Women's Health: "I'd be shocked if the show did not continue."
Christine Quinn, meanwhile, told the same publication: "I was told that they don't pick up the next season until after they see the numbers of how well the show's doing, but obviously, you know, we're in the top ten, and that's really, really huge, so I'm sure that they will pick it up, and it's only a matter of timing."
Though Christine in this interview was coy about what she knew about the status of Season 4, in another interview she seemed to hint that there had already been conversations about filming more.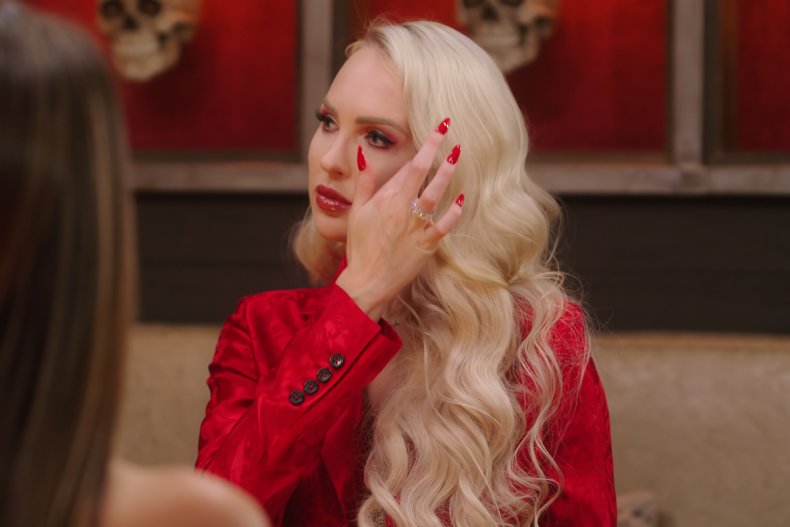 However, fans should not expect another season in three months—in fact, viewers should probably expect a year to go by before we get Season 4. Christine told Grazia: "Everything has been setback due to COVID. We're going to shoot next year, now, I'm hearing. We have such a big production, there's so many people on our crew. I don't think we'd be filming this year."
Filming of Season 3 spanned two months (October to December 2019), with talking heads then filming up until March 2020 (as Christine told Metro.co.uk) with the episodes coming to Netflix five months later in August.
This means that, if the same schedule is followed for Season 4, the earliest period that filming could take place is between January and March, with interviews filming until June or July. As such, we might get more Selling Sunset at the end of summer, but a fall 2021 release date seems more likely.
Newsweek has reached out to Netflix for an update about the status of Selling Sunset Season 4 and will update this article when we receive a response.
Selling Sunset Seasons 1 to 3 are streaming now on Netflix.