Just five months after Selling Sunset Season 4 landed on Netflix, Selling Sunset Season 5 has come flying around the corner. There is very little time to wait to see all the drama unfold at The Oppenheim Group, alongside the views of the stunning homes in Beverly Hills and the introduction of some new estate agents on the scene.
So, when is Selling Sunset Season 5 on Netflix? Newsweek has everything you need to know about the release time, start date and more so you do not miss a thing.
When and What Time Will Selling Sunset Season 5 Be on Netflix?
The wait for Selling Sunset Season 5 is almost over.
The brand new series will premiere on Friday, April 22 on Netflix worldwide.
Selling Sunset season 5 will premiere at 3 a.m. ET on Netflix and due to the time difference, Selling Sunset will drop on Netflix at different times across the globe.
For example, U.K. fans will be able to watch Selling Sunset Season 5 at 8 a.m. BST on Netflix whereas fans in Australia can tune in to the new series at 5 p.m. AEST.
There will be 10 episodes in the new series of Selling Sunset, which will drop on Netflix all in one go, meaning viewers can binge-watch the series.
To watch Selling Sunset, you can sign up to Netflix now for $9.99/£6.99 per month now.
In the meantime, you can watch the first four seasons of Selling Sunset on Netflix now.
What Will Happen in Selling Sunset Season 5?
Once again, Selling Sunset Season 5 will be packed full of drama as the Oppenheim Group employees return to work to sell some of the most stylish houses in Beverly Hills.
In Season 5, audiences will have an insight into Chrishell Stause and Jason Oppenheim's romance, which began in July 2021 but sadly ended in December 2021.
For the first time, audiences will see their romance on-screen but it is not yet known if their break-up will feature in the upcoming season. Fans will have to wait and see.
Not only that, there is a brand new Oppenheim office in the new series as well as a chaotic group trip to Greece.
Elsewhere, Mary Fitzgerald will be settling into her new role as manager at The Oppenheim Group and once again, the drama will continue around Christine Quinn's estrangement from the rest of her colleagues.
There is also a new broker at The Oppenheim Group, Chelsea Lazkani, who happens to be good friends with Christine which is sure to stir the pot.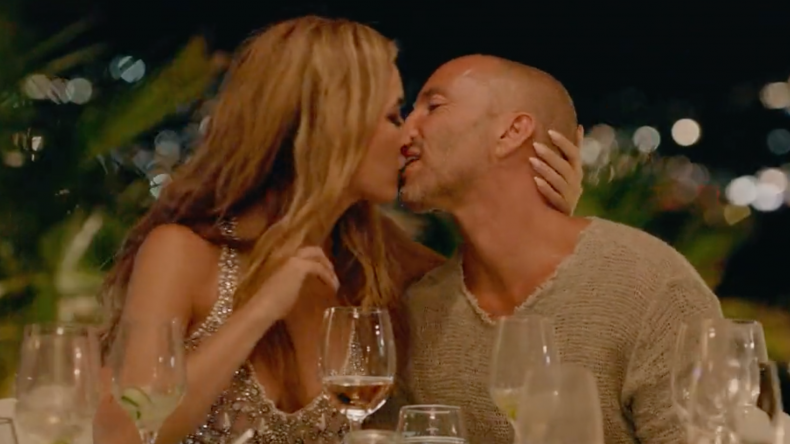 Who Will Star in Selling Sunset Season 5?
The cast of Selling Sunset Season 4 is back for the latest series of the reality show.
This means fans will see the return of Chrishell, Mary, Christine Quinn, Romain Bonnet, Heather Rae Young, Amanza Smith, Maya Vander, and Davina Potratz.
Vanessa Villela and Emma Hernan, who joined the cast of Selling Sunset in Season 4 will also return for Season 5.
Chelsea Lazkani is the newest addition to the world of Selling Sunset.
Lazkani is a British-Nigerian real estate agent from London with a background in economics.
Speaking to People about joining the world of Selling Sunset, Lazkani described the new season as "so juicy" and "electric."
She added: "I think having the support of my husband and my family really essentially prepared me to take on this big role and this big opportunity.
"But for me personally, I saw this as an opportunity to really open doors in an industry that has lacked diversity and where minorities are underrated."
She added: "I feel like with great opportunities comes great responsibility. This was kind of my time to give back and to educate and really mentor and push forward Black women in this luxury sector in real estate. So just knowing that I've got a greater purpose kind of prepared me for this."
Selling Sunset Season 5 premieres Friday, April 22 on Netflix.