'Selling Sunset' Star Jason Oppenheim Calls Girlfriend Chrisell Stause His 'Top Agent'
Selling Sunset star Jason Oppenheim has heaped praise on his girlfriend, Chrishell Stause, branding her "the top agent" at his real estate firm.
As the hit Netflix show returns to screens for a fourth season, Stause will be seen locking down a number of prime real estate deals around Los Angeles, showing the progress she has made since she first walked trough the glossy doors of The Oppenheim Group in Season 1.
And company president and founder Oppenheim, whose romance with Stause was publicly revealed in July, has expressed deep pride in his partner's rise to success.
"She's definitely becoming more and more successful in so many different areas," Oppenheim told Newsweek. "I mean, real estate, I honestly think she's got to be the top agent in the office, or right around the top agent, in terms of her production.
"She's selling a lot of multi-million dollar deals all on her own. I mean, both before and after our relationship. And really unaffected by our relationship. She's just becoming more successful."
"Chrisell is doing $5 million and $10 million deals now," gushed a proud Oppenheim. "In just three short years. It's fun to watch, not just because she's an agent in my office becoming successful, but obviously for my girlfriend to be that successful it definitely fills me with pride."
Noting the Dancing With the Stars alum's drive and determination outside of the office, he added: "She wrote a book, too, which I know is coming out soon. So I've been seeing that process. Oh my gosh, it's so much work—it's making me not wanna write a book!
"I mean, she was up until 2 in the morning last night. It's crazy how much work it is. It's nice because I have so much admiration for her and respect and it's just amazing to be able to watch... Of course, we have our relationship and I also get to see her success and it feels great. It's really enjoyable to watch."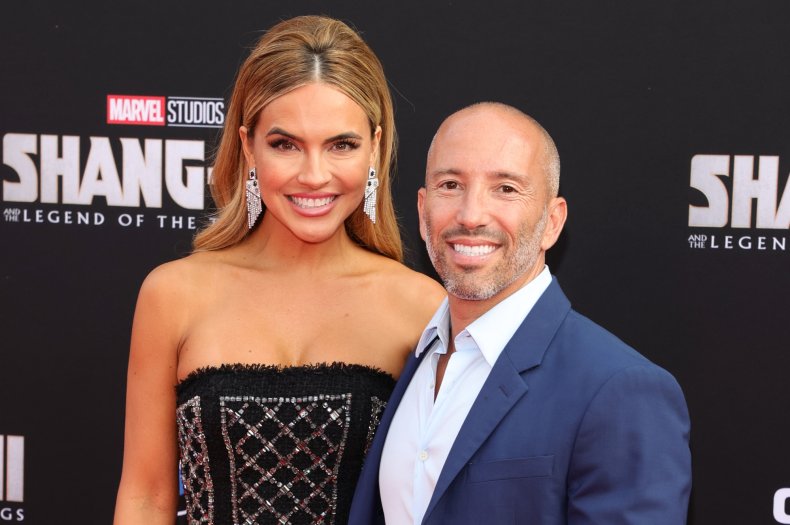 As Oppenheim has previously been accused of playing favorites in the office (his friend—and ex-girlfriend—Mary Fitzgerald, it was said, was often handed the better properties), has his new romance sparked tensions among the other agents.
"I don't think it's changed the office dynamic," Oppenheim said. "I think everyone's really supportive of us. As an office that's [been] so close for so long, I don't think it's really actually changed the dynamic.
"Chrishell was close friends with so many of the other women in the office before her and I started dating, so I think it's actually been kind of an easy transition, really.
"And it's nice, because we're boyfriend and girlfriend and we work together and it's kind of nice. We have a lot in common, in that respect. We like that. I certainly enjoy that. It's just another common bond."
Oppenheim said that the pair's romantic sparks flew too late to be caught on camera in time for Season 4, though he assures their love journey will be featured in the binge-worthy show's fifth season.
While new cast members have been introduced and Stause will be seen living in a new home in the Hollywood Hills after having left Los Angeles' San Fernando Valley, some elements of Selling Sunset will be all-too familiar.
"I think Season 4 has a lot of drama, I will say that much—perhaps even more than some other seasons," said Oppenheim of his glamorous team, whose squabbles have proved to be as captivating as the countless opulent properties they sell.
"Every season, the houses get more impressive," Oppenheim said. "I always think the more real estate the better on the show. I'm always pushing for that and I think they did a good job of getting nice homes on there and I think many of the women are becoming more and more successful. So they're doing more and more business, which I think is being shown on the show as well."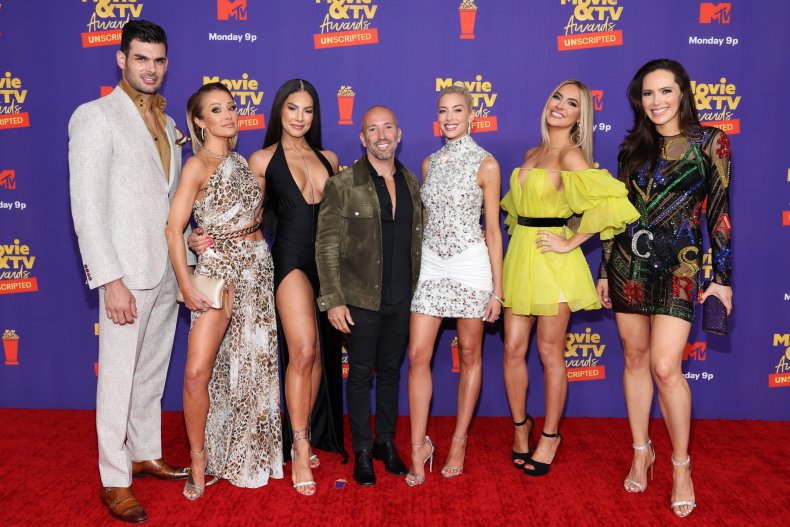 While many might wince at the very idea of sharing office space with so people in their personal life—Oppenheim works alongside his twin brother, Brett Oppenheim, his current girlfriend, ex-girlfriend, as well as close friends—he can't get enough.
"For me hands down, I love it," said Oppenheim with enthusiasm. "I think it's what makes our unique situation, and certainly my situation, so enjoyable. I mean, the way I see it, how would you not wanna work with the people that you love most in the world?"
"For me it's awesome, the best of both worlds," he added. "And I get to see my family and friends and my girlfriend more because of that. I understand that there are situations where people don't get along with their family or their friends, but for us we've made it work. And we have a show because of it, to be quite honest."
As for why the show, which premiered in 2019, has become such a huge success, Oppenheim explained that there are "so many different" factors at play.
"It's an extremely unique situation in many respects," he said. "One, it's a bunch of family and best friends working together in an office. That's unique, I think, in and of itself. I think the women are stunningly beautiful, I think there are very interesting personal and professional dynamic relationships between everyone.
"And then we're also working in the heart of the Sunset Strip selling beautiful homes to the rich and famous. So I just think that it checks so many interesting boxes.
"If you'd ask me three years, I probably would not have understood [what would make it] so interesting. As much as I am surprised by the success of the show, at the same time I do recognize that there are unique aspects about our work environment and the people on the show that I think makes sense as to why it would be interesting."
Season 4 of Selling Sunset is currently streaming on Netflix.