Selling Tourism Along Florida's Gulf Coast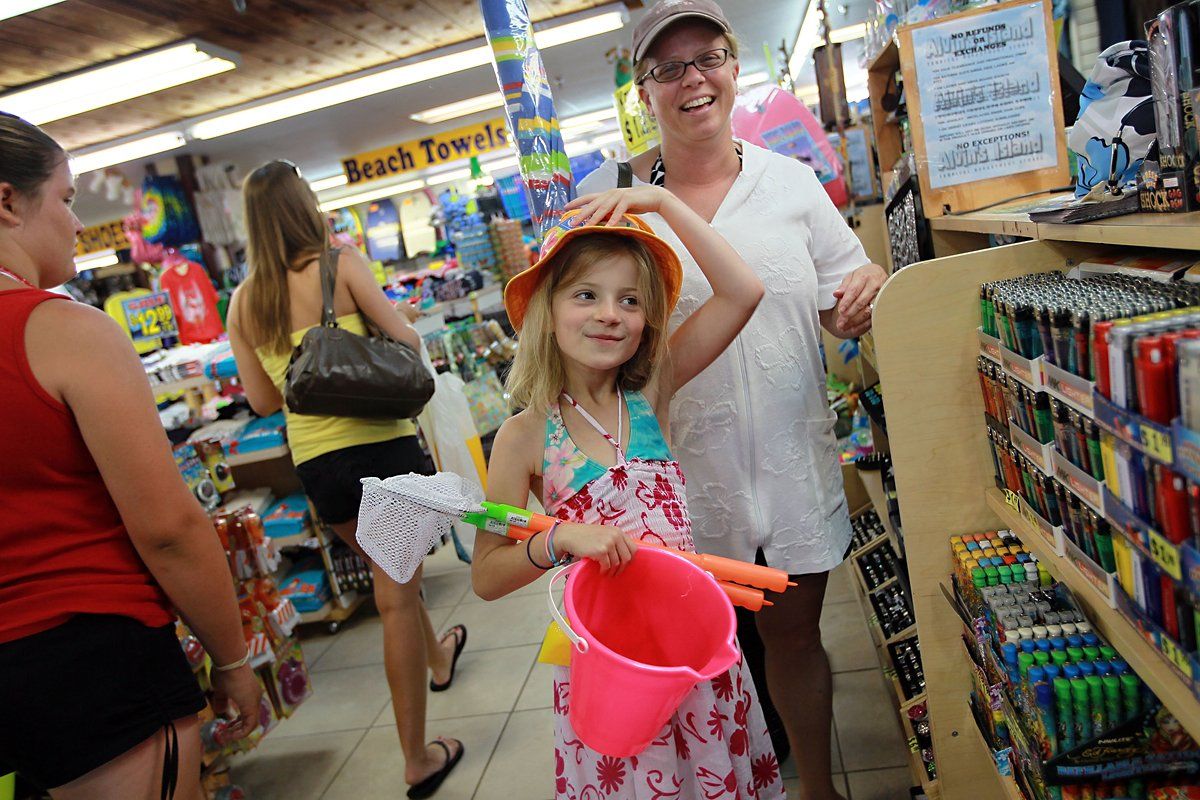 It's been a tough summer for tourism along Florida's Gulf Coast, which has been suffering since the start of the Deepwater Horizon oil spill in late April. Although surface oil did little damage to beaches in the Panhandle, pictures of oil-bathed birds and blackened sand fueled misconceptions and kept many visitors away. But President Obama's visit to Panama City Beach last weekend and some last-minute summer deals may help attract a new wave of vacationers to the Sunshine State.
The president's visit was part of a larger effort to put the area's beaches back on vacationers' lists. Obama and his younger daughter, Sasha, even took a well-publicized dip in the water. An official White House photo of the two wading near Panama City Beach was meant to encourage reluctant tourists: "I also want to point out that as a result of the cleanup effort, beaches all along the Gulf Coast are clean and safe and open for business," Obama told reporters after speaking with local business owners.
BP, roundly condemned for the spill, is trying to do its part, giving $7 million to seven Panhandle counties to "put heads in beds," says company spokesman John Curry. The money, divided among the counties based on size and relative bed taxes (paid by all transient guests in Florida), will fund—and in some cases already has funded—voucher programs, lodging-discount programs, and beach concerts. Ed Schroeder, director of Visit Pensacola, says Escambia County, home to Pensacola's beaches, received $1.3 million, of which $700,000 will fund a gift-card program.
The promotion will offer American Express gift cards to visitors for each night they stay at a participating hotel, up to a maximum of $300 worth of cards. The program begins this week and ends Sept. 30, says Schroeder. So far, Visit Pensacola has received 300 phone calls about the promotion and is expecting 7,000 to 10,000 new rooms to be booked. Pensacola beaches were barely affected by the spill, Schroeder says, but "the perception of the oil damage was enormous." No oil has been found on Escambia's beaches in more than a month, and even before that, little oil reached the region's shores, he says.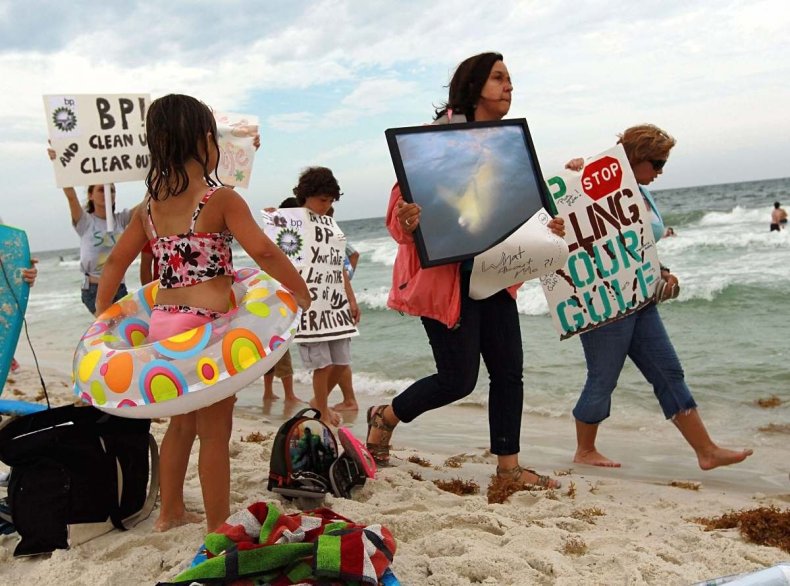 Nevertheless, tourism in Escambia was down 15 percent in June and about 30 percent in July; it will likely drop by 30 percent in August as well. Those months make up the county's high season for tourism, accounting for about 53 percent of annual tourist activity. Schroeder says that although summer tourism normally winds down toward the end of August, October and November are becoming increasingly popular months for visitors. Even so, with the college-football season starting in early September, coastal businesses will face tough competition—on top of struggling through a slow summer.
Schroeder is optimistic, saying he expects tourists from all over the country to take advantage of the vouchers and gift-card deals, though most visitors will likely come from the surrounding 400 miles. To help draw crowds, the Escambia Tourist Development Council will use $300,000 of the BP money to extend the De Luna Fest by a day. The music festival, set for Oct. 15–17, may draw up to 50,000 people, according to the organizers.
Many visitors are surprised by how clean the beaches are, says Julie Crowell, rental manager at JME Vacations on Navarre Beach in Santa Rosa County. Quite a few tourists have been taking photos and promising return visits as a way to support the area, she says. JME participated in a countywide discount program offering half-price condominium rentals to visitors who booked before Sept. 14. The promotion bumped its occupancy rate up to 80 percent—an improvement, considering occupancy had fallen to 50 percent by the start of the summer, but still lower than the company's typical summer rate of 90 percent or higher.
Though tourists are gradually returning to Florida's beaches, the spill's long-term impact remains unclear. A significant amount of oil lingers, dispersed about 40 miles from the coastline beyond the shelf break in the deeper, colder water, says Richard Snyder, director of the Center for Environmental Diagnostics and Bioremediation at the University of West Florida. Snyder and other researchers at the university began testing water and sand in the region on May 3; they have found oil buried in the sand along the coast. Nonetheless, he says, the occasional tar ball on the beach is "more of an aesthetic problem than a health problem." Though the oil can be toxic and some of its compounds are known to cause cancer, people are probably exposed to more toxins changing their car oil than visiting any Panhandle beaches, Snyder says.
Despite declaring Panhandle beaches open for business, the president was adamant during his coastal foray about the need for a continued cleanup effort. "Oil is no longer flowing into the gulf, and it has not been flowing for a month. But I'm here to tell you that our job is not finished, and we are not going anywhere until it is," he said.
No one knows how quickly the dispersed oil and oil plumes will travel and how they will affect the reefs and ecosystem in the gulf. At least for now, though, it looks as if vacationers can still look to the Florida Panhandle as a destination. Snyder says the water is clean and that Florida's beaches continue to have some of the whitest sand in the world. The coming weeks will tell how persuasive the region will be in bringing back its tourists.