'Selma' Offers a Window Into the Civil Rights Movement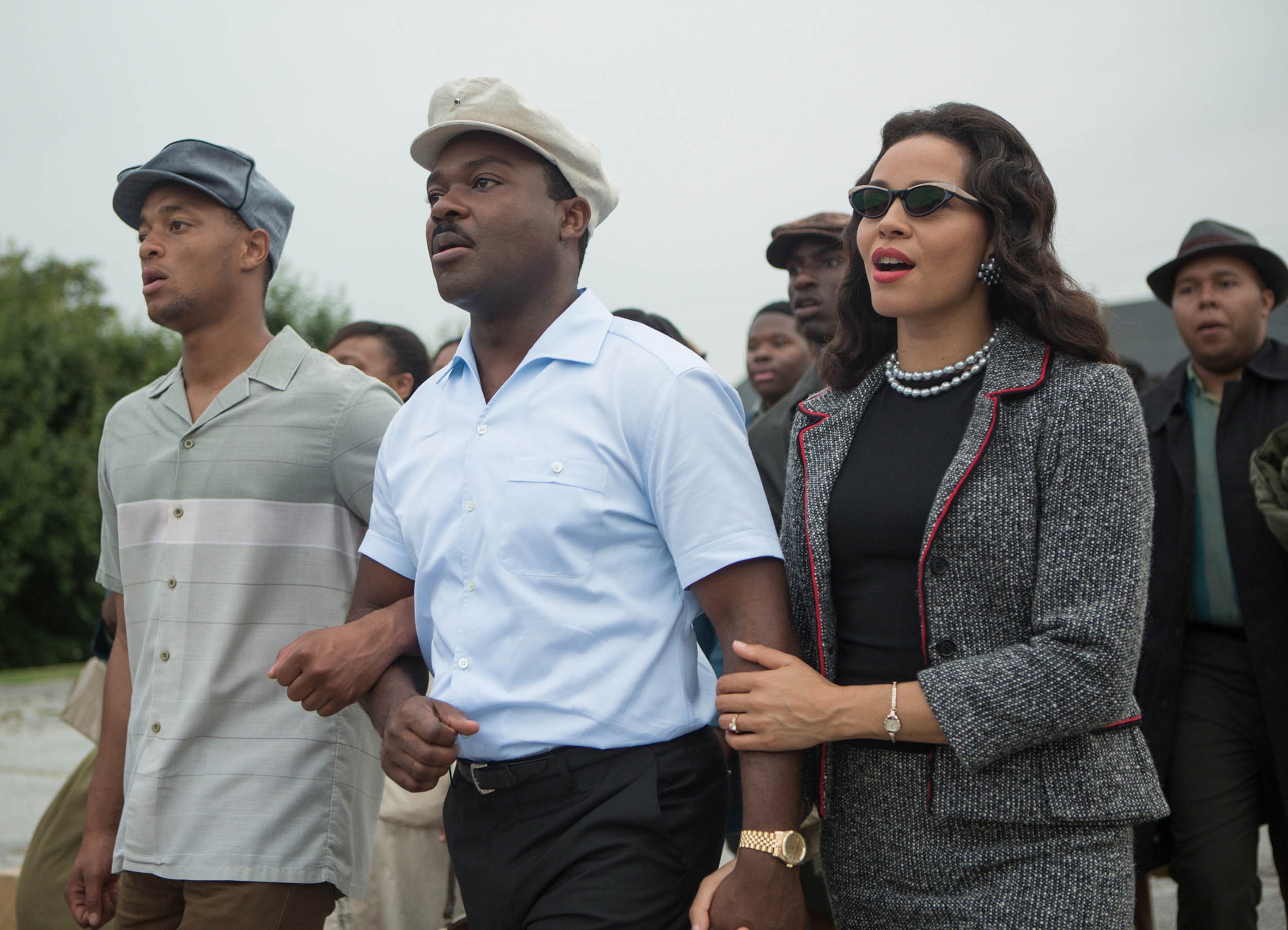 The film Selma offers a powerful, visionary cinematic treatment of one of the most important events of the civil rights era. Director Ava Duvernay's film depicts a three-month period in the winter and early spring of 1965 that forever changed American democracy.
Selma is anchored by David Oyelowo's powerful and lived in performance as Martin Luther King Jr. The actor doesn't mimic King, but settles into a three-dimensional, understated depiction that achieves the rare feat of turning an icon into a human being. To its credit the film does not shy away from King's extramarital affairs, laying them out in a brutally poignant scene between Oyelowo and actress Carmen Ejogo who perfectly captures Coretta Scott King's fierce intelligence, strength and marital pain.
But in the Age of #BlackLivesMatter protests what truly sets the film apart is its panoramic and complex view of the civil rights movement. Duvernay wisely resists presenting the movement as either the top-down manifestation of King's charisma or the grassroots organizing of unsung activists and ordinary citizens.
Instead she offers the movement as it unfolded, a patchwork quilt that featured black women organizers who received scant national media attention, young Student Non-Violent Coordinating Committee (or SNCC, pronounced "snick") activists seething with resentment over King's star power, white volunteers moved by racial injustice to join a movement that did not have national appeal. The notable presence of black female characters who, in addition to Coretta, include Oprah Winfrey's soulful Annie Lee Cooper, Lorraine Toussaint's wise Amelia Boynton, and Tessa Thompson's brilliant Diane Nash offers a corrective to popular depictions of the era as a male-led movement.
Selma is populated with cliché-busting characters whose obvious intelligence stands out in sharp contrast to Hollywood fantasies (most recently The Help) that center white protagonists at the heart of a movement that, despite help from white allies, was led, organized, and shaped by blacks. Intelligent filmmaking should not be taken for granted and Duvernay's film never panders or condescends to her audience.
Important historical figures such as Diane Nash, Jim Bevel, Annie Lee Cooper, Hosea Williams and Andy Young are all featured in small but pivotal roles; and Malcolm X makes a cameo (and historically accurate) appearance. As such, Selma emerges as the most complex and intellectually satisfying civil rights movie ever made.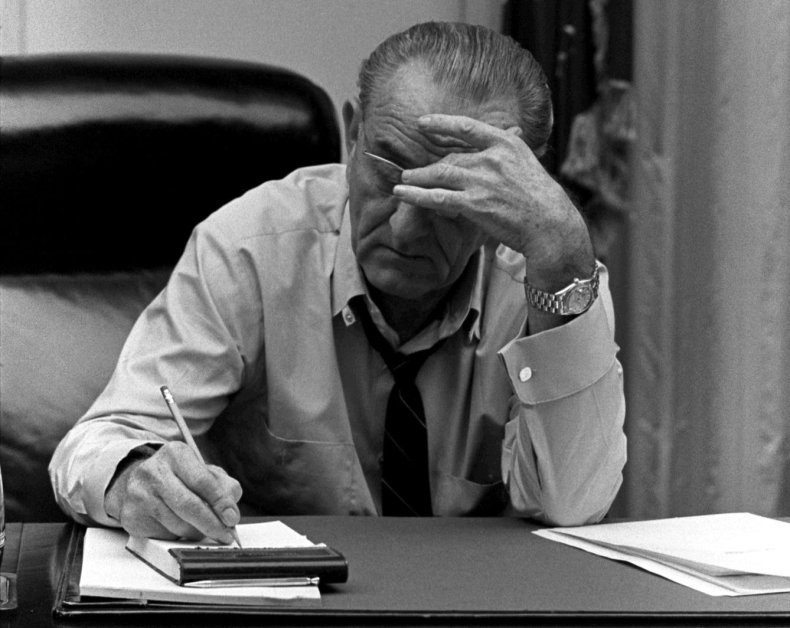 This is not to suggest that the movie gets everything right. Ex-Johnson aides and even civil rights activists have criticized Selma's portrayal of President Lyndon Johnson as overly harsh and historically inaccurate. Some have even suggested, hyperbolically, that the Selma demonstrations were LBJ's idea. In truth King and Johnson, before irrevocably splitting over Vietnam in 1967, worked in tandem and not as primary antagonists in pursuit of voting rights. To the historian Selma's" Johnson appears to be more a composite of John F. Kennedy and LBJ, than the historical Johnson in early 1965. After all, it was Kennedy, not Johnson whose reluctance and perceived foot-dragging on civil rights set the stage for his finest moment as president: the monumental June 11, 1963 televised address that characterized civil rights as a "moral issue."
Johnson's role as president and King's position as a civil rights activist mean that they were serving different constituencies even as, after MLK's Nobel Prize in 1964, they were both international statesmen. King pushed the president into proposing voting rights legislation faster that he would have liked.
The film's unsympathetic portrait of Johnson does nothing to detract its larger and more cogent truths about the civil rights movement and in this it reminds one of the Oscar-winning Lincoln, which failed to include the towering abolitionist Frederick Douglass. Selma effortlessly displays the fact the movement's organizers and activists, including but not only King, were intellectuals and strategists, thinkers, writers, and thought leaders, as well as inspirational orators.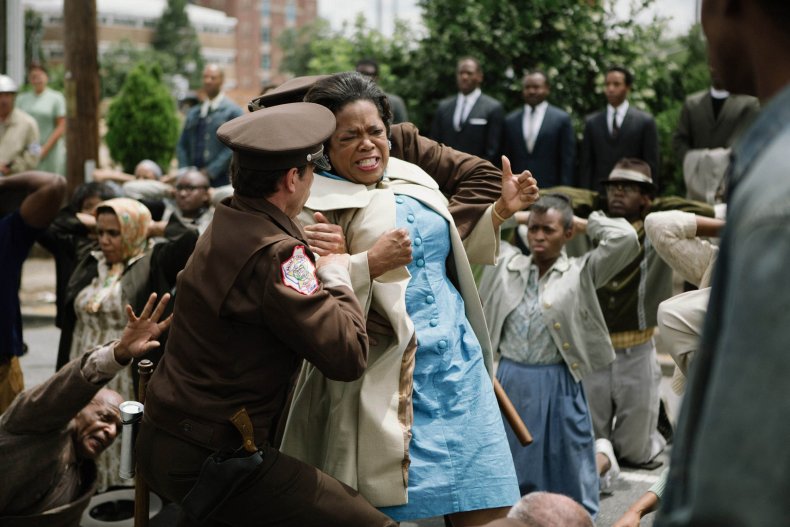 Depictions of state-sanctioned violence are especially resonant in the Age of Ferguson. The recreation of the infamous March 7, 1965 Bloody Sunday confrontation on Selma's Edmund Pettis Bridge is heartbreakingly violent, conjuring images of contemporary national tensions between law enforcement and nonviolent protesters.
Watching these horrific scenes unfold in the theater left the audience speechless and provided a context for understanding King's decision, two days later, to lead only a truncated march in what younger activists derisively labeled "Turnaround Tuesday." Despite major internal disagreements the voting rights campaign pressed forward. LBJ gave a rousing and public endorsement of voting rights to a joint session of congress and the Selma to Montgomery demonstrations took place from March 21 to 25.
The film's stirring conclusion depicts a high point in the history of American democracy that, far from being the individual accomplishment of "great men," is treated as the collective achievement of a multiracial constellation of people who mustered the will and the courage to defy a system of racial and economic injustice whose legacy still lingers today.
Selma is a film with not so much a message for our time but stands out, 50 years after the events it dramatizes, as a reflection of it.
Peniel E. Joseph is a professor of history and founding director of the Center for the Study of Race and Democracy at TuftsUniversity. He can be followed on twitter @penieljoseph.