Semi-Truck Crashes Into Hotel Pool After Hitting Car, Pedestrian: Police
A semi-truck crashed into a hotel pool after striking a car early Saturday morning in San Antonio injuring three people, according to police.
The San Antonio Police Department said that an 18-wheeler crashed with a small black sedan on the access road around 3 a.m. in the 6300 block of IH-35 North on the city's Northeast Side, local news station KSAT reported.
The crash sent both vehicles off the road, hitting a 39-year-old woman who was walking along the sidewalk, according to News 4 San Antonio. The vehicles then collided into a wooden utility pole, and crashed through a concrete wall of the Hallmark Hotel, which saw minor damages to its first floor windows.
The sedan was stuck between the 18-wheeler and the concrete wall, according to police. The semi-truck continued forward with the cab of the vehicle, before crashing into an empty swimming pool at the hotel.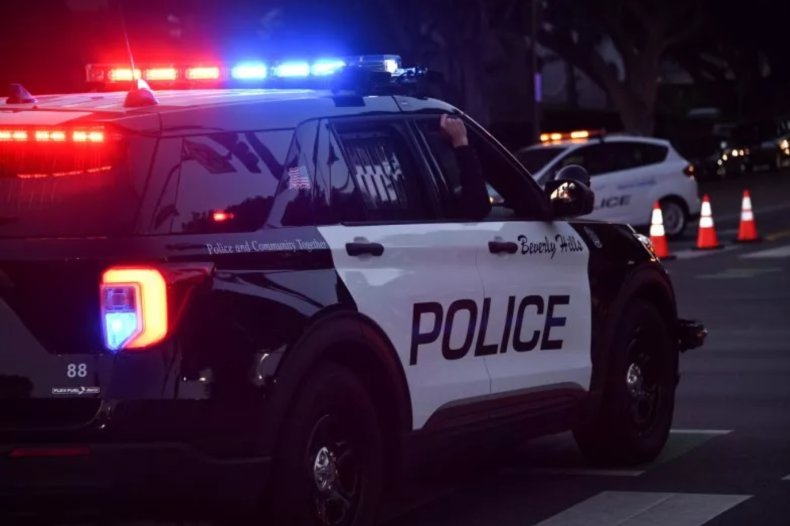 The pedestrian was taken to the hospital and was listed in critical condition. The two people inside the sedan were in stable condition after they were transferred to a nearby hospital for treatment. The semi-truck driver was uninjured.
No details were revealed about the cause of the crash or whether both drivers were intoxicated at the time of the incident.
A similar incident happened last month in California where a semi-truck crashed into a BMW on the freeway, according to dashcam footage that went viral. The truck was trying to merge into the right lane of the road when it crashed into the BMW, ripping off its rear bumper.
When the truck tried to get back into the left lane, it pulled the BMW along. However, the BMW managed to get back into the right lane before the semi-truck ended up in the road's dirt median.
In another incident in San Antonio in April, two 18-wheelers were part of a collision on an interstate, which caused one of the truck's cabs to tip over, according to police.
Last October, the National Highway Traffic Safety Administration (NHTSA) noted a rise in unsafe driving practices as people returned to a degree of normality after being under COVID-19 lockdowns.
Traffic incidents involving deaths skyrocketed in the country during the first half 2021, hitting a record high since 2006. The NHTSA said that around 20,160 traffic deaths were recorded, which marked an 18.4 percent increase compared to the same period in 2020.
Newsweek reached out to the San Antonio Police Department for comment.