The Semiotics of Sorry: How to Apologize | Opinion
Humans have long struggled with the notion of an apology, whether it's because of pride, ego, or simply not being able to find the right words to say. We suck at saying sorry.
Naturally, with advances in technology—more documentation of things to apologize for and more ways to apologize—the scrutiny on the public apology has only grown. As we continue to experience cultural shifts, content doesn't age well and what was appropriate in the past may not stand the test of time.
It's par for the course: Saying sorry has become so unnecessarily overused that the statement has lost meaning and power. We apologize for replying to an email three hours late, when we offer up an alternate opinion or when we accidentally hit the wrong floor button on the elevator. Studies have also found that women apologize more than men. So with all this compulsive apologizing, how can we restore meaning to the art of contrition?
The recent slate of attrition including Alexi McCammond, Chris Harrison and Sharon Osbourne, to name a few, brings to light the shifting semiotics of sorry. How long is too long to apologize? Video or written? What's authentic? Is action married to the apology? Is referencing cancel culture timely or a big faux pas?
We're always going to have to apologize so it's important to get it right. Here's how to do it properly.
Apologize in a Timely Manner: Don't Wait to Get Caught
An apology can be a powerful healing tool for the receiver. It's how we show empathy for the person that we've wronged and offer a semblance of closure so all parties can move on. While it's never too late to apologize, it is important to apologize in a timely manner. Waiting too long can dilute the value of an apology or even make the situation worse.
Justin Timberlake recently issued an apology to Britney Spears for how he treated her in the media after their 2002 breakup and to Janet Jackson for not coming to her defense after their 2004 Super Bowl mishap. Both situations spiraled out of control and the women ultimately received the lion's share of the backlash. But those incidents were decades ago. While his apology seemed honest, it was low-stakes: A Notes app screenshot apology that was years overdue. Timberlake didn't specifically mention what he was sorry for and coincidentally, his apology came after he was called out for his actions after the release of The New York Times documentary Framing Britney Spears. Perhaps if he would have apologized sooner rather than later, the firestorm surrounding these moments could have been avoided.
Just like celebrities owning up to their mistakes, so do companies and brands. Burger King quickly issued an apology after tweeting a tone deaf message on International Women's day that promoted sexist ideology. After receiving criticism on social media, rather than waiting an extended period of time, the company immediately released their apology statement acknowledging that they missed the mark.
Estimating the appropriate time to make an apology can be difficult: Rushing an apology without doing a genuine personal audit of behavior can lead to a lack of proper reflection and hollow words. But overall timeliness—a matter of days not months or years—is a good rule of thumb.
Make the Apology Authentic to Your Persona
Today's culture prioritizes accountability. Transparency and authenticity are key. Celebrities or those in power have all curated a personal brand. Their brand and public personas are an integral aspect of how they are perceived by the public.
When celebrities issue a public apology we expect what they say and how they say it to connect to the persona they created. Let's take YouTuber Tana Mongeau for example, who made a video apologizing for racist microaggressions, lack of accountability and various other mistakes.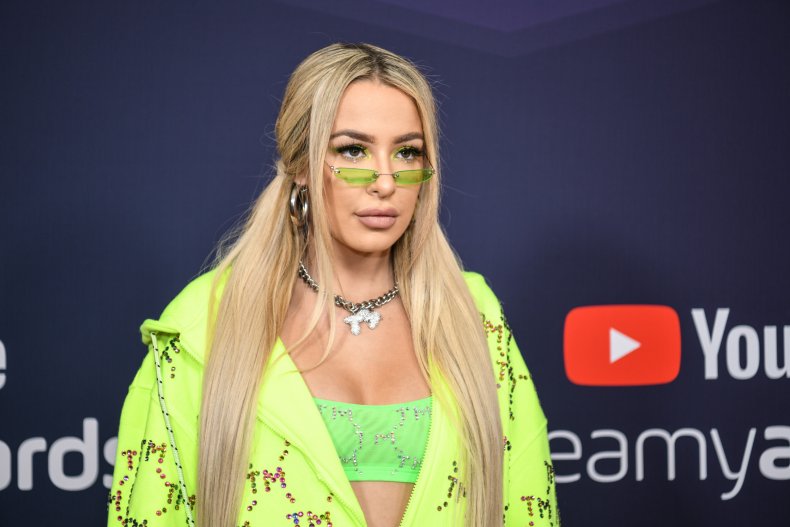 Those familiar with her brand instantly noticed that the tone of her video was different from any she did before. The video was cut in awkward segments. It sounded like she was delivering a stilted statement rather than her own heart-felt words. In short: It didn't feel authentic to her and as a result, affected the impact of the apology overall. Tana has since acknowledged this video didn't reflect her persona.
The public expects an acknowledgement of actions that is distinctive to the individual. Morgan Wallen is a great example of a celebrity apology done right because it was authentic to his brand. His video apology—acknowledging racial slurs he made while on a bender—resonated with people because he was proactive and addressed every point he was criticized for in an honest and humble manner. He went as far as asking his fans to stop defending him for his wrongdoings.
Show True Remorse: Don't Get Defensive
The most important aspect of an apology is showing humility by acknowledging actions and committing to change. While it's human instinct to get defensive, the giver of the apology shouldn't use the apology moment to deflect blame, redirect claims or reason based on "politically correct" culture.
Some public figures are masters of the "non-apology" apology: displays of false atonement. There is no real indication of regret or responsibility taken. We've seen apologies that are couched in the semiotics of sorry but really in defense of their own stance. After being accused last year of faking her heritage, Hilaria Baldwin broke her silence and issued an apology that was void of culpability and put the onus on the public for misunderstanding her bi-culturalism. Rather than expressing remorse, she framed her statement under the guise of the public being unclear.
The willingness to show remorse through honesty and vulnerability has the power to initiate and restore relationships. Sarah Silverman recently made headlines for her apology to Paris Hilton—at the 2007 MTV Movie Awards, Silverman's monologue mocked Hilton as she was about to serve jail time. The apology ended their ongoing feud. It was well received by Hilton who stated how she was moved by Silverman's sincerity.
Commit to Change
Words—especially apologetic ones—are best married with action. With all of the acknowledgement of errors in the past year—especially regarding perpetuating systemic biases—action has become crucial to show that one is not being simply performative, or even worse, using a hot topic to chase clout. Committing to clear action in an apology—be it as simple as a personal audit of past behavior, doing right by those you wronged, or as far-reaching as committing to preventing others from committing similar mistakes—demonstrates a clear path for progress and redemption.
Recently, YouTuber David Dobrik shared a second, more remorseful apology for past transgressions—allegations of sexual assault within his vlog squad—in videos and notably declared he took a break from social media to examine the lack of checks and balances present in the system. He also promised to make himself available to anyone he may have wronged in the past, to hear directly about their experience and learn from his mistakes. Does it undo the situation? No. Is it genuine progress? Yes.
Apologies can be complicated, but can go a long way if done properly. The structure of an apology—whether public or private—is very personal to the apologizer and circumstantial to who was offended. There are a multitude of instances that will require an apology. Humility is expected and required.
As we look to understand the semiotics of what makes a good apology, a few things are clear: Apologize in a timely manner when needed, be authentic to your personality, restore integrity by showing remorse and commit to change.
Sarah Unger is partner and co-founder of CULTIQUE, a cultural insights and strategy venture of CIVIC (a Seacrest Global Group Company). The premium consultancy crafts bespoke cultural strategies for forward-looking businesses in media, entertainment, tech and consumer spaces.
The views expressed in this article are the writer's own.