Senator Amy Klobuchar has scoffed claims by President Donald Trump that the Democrats are responsible for migrant security issues at the U.S. border.
On ABC News on Sunday, she responded to a tweet by the president in which he said the onus was on Mexico to stop caravans reaching the U.S. border and that the Democrats were somehow to blame for immigrant crossings.
He tweeted: "Would be very SMART if Mexico would stop the caravans long before they get to our Southern Border, or if originating countries would not let them form (it is a way they get certain people out of their country and dump in U.S. No longer). Dems created this problem. No crossings!
But the Democrat senator for Minnesota told This Week: "My Mom taught second grade until she was 70 years old and she always told me, 'if you do something wrong, you don't tell the truth, you take responsibility, you don't blame it on the other kid.'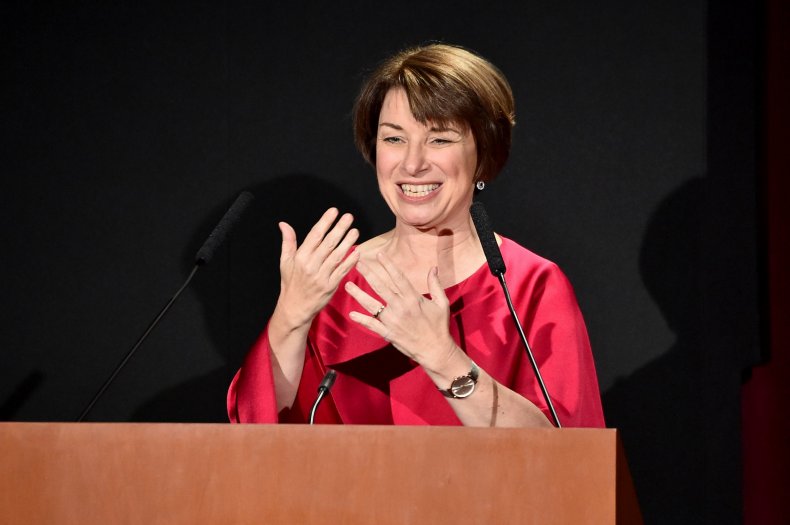 "That's exactly what he is doing. He controls the White House, his party controls the House and Senate and it is on them.
"He should have been working with these Central American countries a long time ago to try to get to a point where we didn't see this extraordinary amount of people coming through."
She said that Trump "has punched us on" comprehensive immigration reform and that the country has "the will to put the money at the border for better security and combine it with some sensible reforms."
"He has chosen instead to weaponize it and to politicize it. I just think it is wrong for our economy and wrong for our work with the rest of the world," she told the show, hosted by George Stephanopoulos.
Mexico's incoming foreign minister Marcelo Ebrard has denied Trump's claims that an agreement had been reached in which asylum seekers would wait south of the border while their claims were processed in U.S. courts.
Separately, Klobuchar refused to rule out a presidential run in 2020.
Last month, she campaigned for a Democratic House candidate in Iowa, according to the Des Moines Register. The state is, of course, home to the Iowa caucuses, which are the first major nominating contest in presidential primaries.
She told ABC: "Right now, I am just still thinking about this, talking to people. I'm sorry to say I have no announcement for you on your show."