Ted Cruz Says Dems' Call for Gun Control Is 'Not the Right Answer'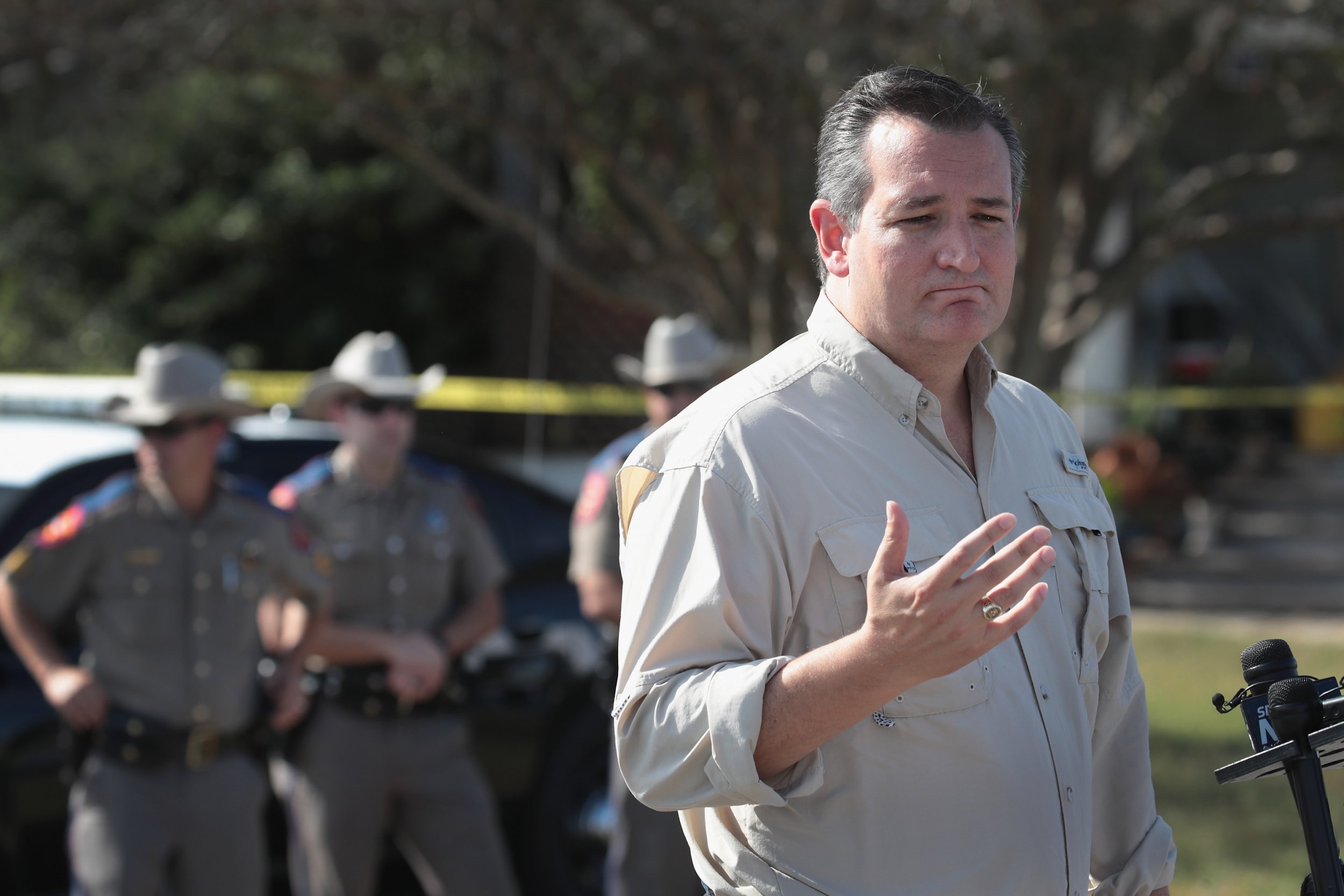 Senator Ted Cruz claims Democrats are attempting to "politicize" Wednesday's school shooting in Florida with calls for tighter gun control, which he said was "not the right answer."
"The reaction of Democrats to any tragedy is to try to politicize it," said Cruz, a Texas Republican, during an interview Thursday on Fox & Friends. "So they immediately start calling that we've got to take away the Second Amendment rights of law-abiding citizens. That's not the right answer."
On Wednesday, at least 17 were killed at a South Florida high school when a former student opened fire. Marked as one of the 10 deadliest shootings in modern U.S. history, it continues to stir national debate on gun control.
Since January 1, there have been six school shootings, according to nonprofit, Everytown for Gun Safety, which has been tracking school shootings since 2013.
Cruz recalled the aftermath of last November's mass shooting at First Baptist Church in Sutherland Springs, Texas, that left 26 dead.
"When I was at the hospital with the victims, with the victims' families, over and over again what they said to me in Texas–they said gun control is not the answer here," Cruz said when asked about a ban on the AR-15 semi-automatic rifle, which was used in the Florida high school attack.
According to the National Rifle Association (NRA), the AR-15 is the most popular rifle, attributing its high sales to it being "customizable, adaptable, reliable and accurate." The military-style semi-automatic weapon was used in five of the six deadliest mass shootings in the past six years.
America remains polarized across party lines when it comes to gun policy. A recent survey by The Pew Research Center found that 79 percent of Republicans believe it's important to protect gun rights over limited ownership, while just 20 percent of Democrats held those views.
Representative Mike Thompson of California, who has been leading Democrats' efforts on gun control, called on Trump to "get out of the pocket of the gun lobby" on Wednesday night.
Thompson took to the House floor on Thursday, asking his colleagues, "Can you tell us when the House may muster the courage to take up the issue of gun violence?"
Following the deadliest mass shooting in modern U.S. history in Las Vegas last fall, several bills were introduced in the House and Senate, including a bipartisan measure banning "bump stocks," which give semi-automatic weapons the capability to be fired as if they were fully automatic. The ban currently remains stalled.