Sen. Dianne Feinstein Calls on Senate Judiciary Committee to Halt Hearings for Nominees
California Democratic Senator Dianne Feinstein asked the Senate Judiciary Committee on Thursday to halt the processing of judicial nominations during the post-election administration of President Donald Trump.
Traditionally, the Senate Judiciary Committee pauses the judicial nomination process between Election Day and Inauguration Day in order to allow the new president to appoint judges of their choosing. Trump, however, has thus far refused to acknowledge his election loss to President-elect Joe Biden. In October, Republican Senate Majority Leader Mitch McConnell indicated that the confirmation process would continue into the lame-duck session.
In her Thursday letter to House Judiciary Committee Chairman Lindsey Graham, Feinstein said that the "American people have overwhelmingly rejected a second term for President Trump." Since Biden is projected to win more than the required number of electoral votes to obtain the presidency, Feinstein continued, "it is imperative that the Judiciary Committee cease to process judicial nominations and allow President-elect Biden the opportunity to appoint judges following his inauguration on January 20, 2021."
Newsweek reached out to Graham's office for comment but did not receive a reply before publication.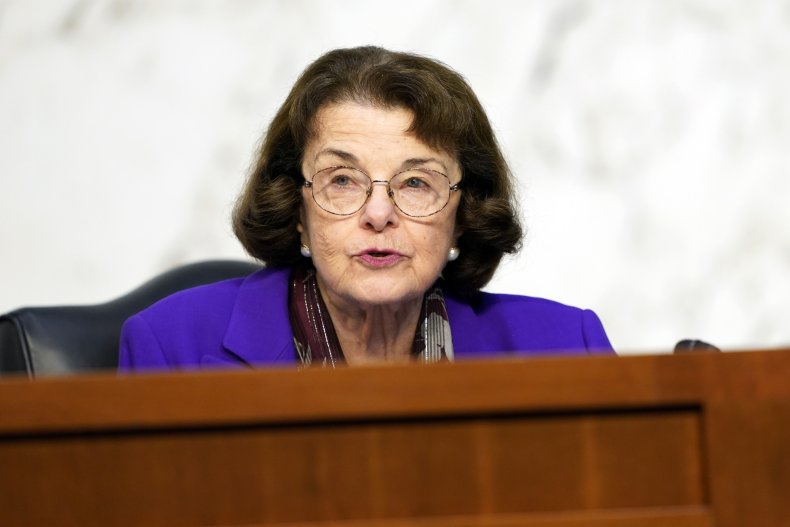 During an October interview with conservative radio personality Hugh Hewitt, McConnell said that the nominations would continue until Congress ended its session in January 2021.
"We're going to run through the tape," McConnell said. "We go through the end of the year, and so does the president. We're going to fill the 7th Circuit. And I'm hoping we have time to fill the 1st Circuit as well."
McConnell and Graham worked to spearhead the October confirmation of
Judge Amy Coney Barrett as the third Trump nominee appointed to the U.S. Supreme Court. Barrett, who has expressed pro-life views in the past, prompted many Democrats, including Feinstein, to express concerns that she would work to repeal the Affordable Health Care Act. In an October statement, Feinstein said that Barrett's nomination process was being rushed through "at breakneck speed."
Some Democrats implied that the number of Supreme Court justices should be expanded in order to place more liberal justices on the bench. Biden said in October that while he was not a fan of increasing the number of Supreme Court justices, he was open to looking at recommendations for reforming the court system.
Although some Republicans have congratulated Biden on his projected win, Graham has supported Trump's unsubstantiated claims of widespread election manipulation by the Democratic Party. In November, the South Carolina senator pledged to send $500,000 to Trump's legal defense team to help prove Trump's allegations of fraud.