Sen. Elizabeth Warren: It's 'Just Wrong' to Call Her 'Socialist,' Says 'I Believe in Markets.'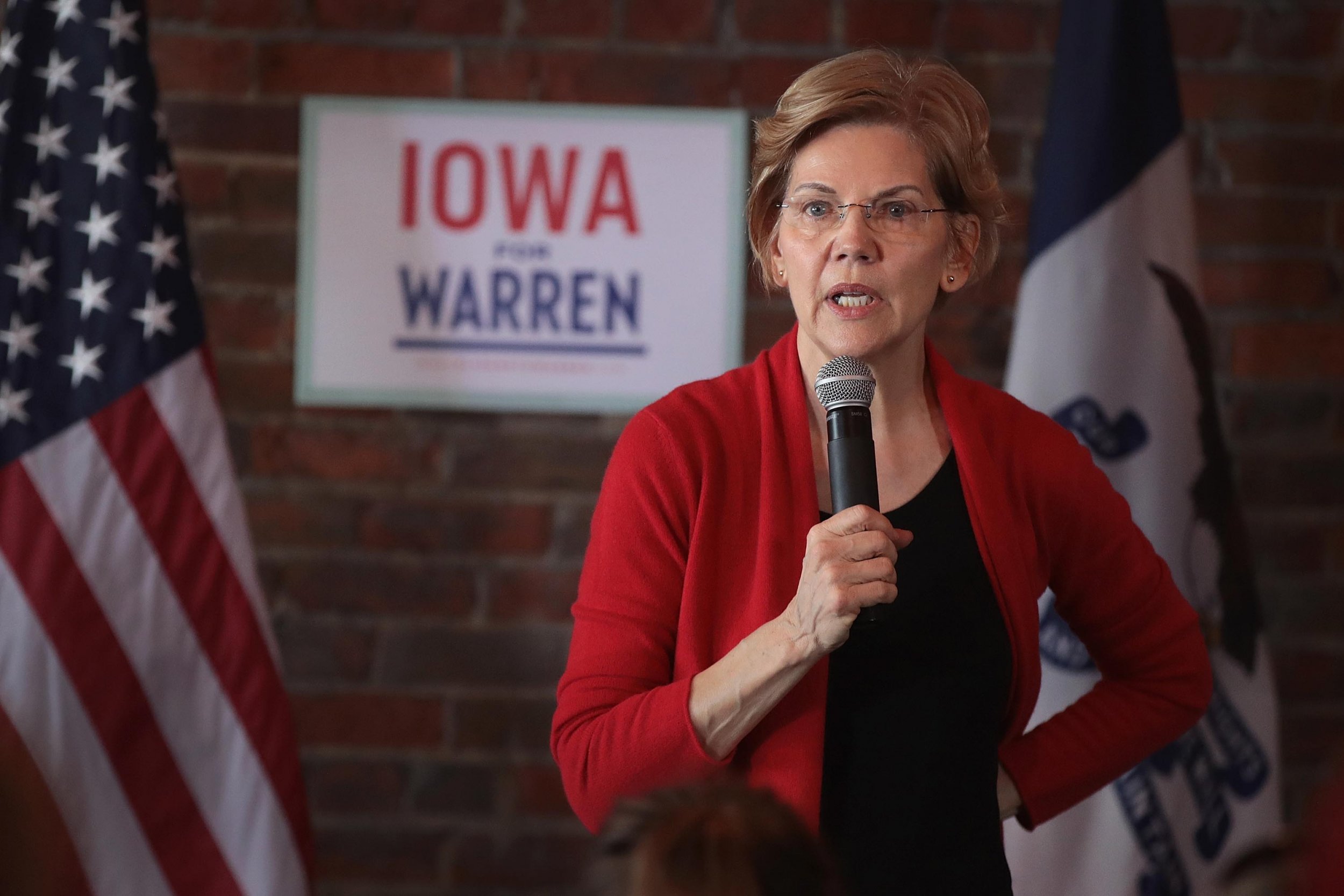 Massachusetts senator and presidential hopeful Elizabeth Warren said on Sunday that it is "just wrong" for critics to paint her as a socialist, and that she believes in a capitalist economy if the players are willing to abide by the rules.
Appearing on CBS' Face the Nation this morning, Warren was asked about allegations that some of the policies she has supported — including her recent declaration that large Silicon Valley tech operations should be broken up to promote competion — have earned her the "socialist" tag.
"The reality is, it is not capitalism to have one giant that comes in an dominates — a monopolist that dominates the market," said Warren. "What I have supported all the way through are the kinds of things that help level the playing field. So I think a level playing field says that the big guys have to pay kinda like everybody else does and they have to pay to help create some opportunities."
When asked by FTN correspondent Ed O'Keefe if she should be described as a capitalist, Warren replied, "Yeah, I believe in markets — Markets that work. Markets that have a cop on the beat and have real rules and everybody follows them. "
"So if you get labeled as a socialist?" asked O'Keefe.
"It's just wrong," replied the senator.
On Friday, Warren described in a post on Medium.com why she believes it's important to break up large tech companies, saying they have "too much power over our economy, our society, and our democracy. They've bulldozed competition, used our private information for profit, and tilted the playing field against everyone else. And in the process, they have hurt small businesses and stifled innovation."