Former Democratic U.S. Senator Harry Reid of Nevada, a "tough-as-nails" boxer both in the ring and the Senate Chamber, has died at the age of 82 after a four-year battle with pancreatic cancer, just days after a Las Vegas airport was named in his honor.
On Dec. 15, Las Vegas' McCarran Airport officially changed its name to Harry Reid International Airport. It had been named after Nevada's Senator Patrick McCarran for 73 years.
The Clark County Commission voted unanimously in February to rename the airport after reports of McCarran's "history of perpetuating racism, xenophobia and antisemitism," the Associated Press reported.
"I worked hard during my years in Congress to help build and grow the airport, and it is a source of tremendous pride to me," Reid said in a Dec. 14 statement on the airport's renaming.
"It is an outstanding facility, a world-class international transportation hub," his statement continued. "It is the indispensable ingredient to Las Vegas' success. It's the gateway through which millions come from every corner of the world to see our city, which is like no other place on earth. So it's the greatest of honors to have my name on this airport."
Reid also said that he took great pride in the fact that private donations, not taxpayer dollars, financed the airport's rebranding.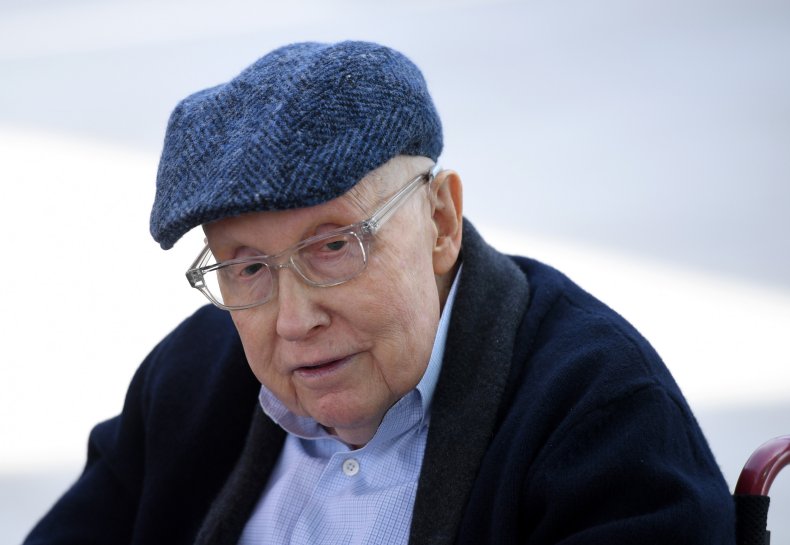 Reid was elected to the U.S. Senate in 1986 and served there until 2017. He served as Senate majority leader from 2007 to 2015.
Among his political accomplishments, Reid helped pass the Affordable Care Act under the administration of Democratic President Barack Obama despite Republican opposition to the healthcare overhaul. He also helped orchestrate the repeal of the military's ban on lesbian, gay and bisexual soldiers known as "Don't Ask, Don't Tell."
Consequentially, Reid helped change Senate rules on judicial nominees in 2013 to allow their approval with a simple majority vote.
He instated the rule change to overcome Republican stonewalling of Obama's judicial nominees. However, Republicans later benefited from the rule change to quickly approve judicial and Supreme Court nominees during the presidency of Donald Trump.
In a statement about Reid's passing, Democratic President Joe Biden, said, "I've had the honor of serving with some of the all-time great Senate majority leaders in our history. Harry Reid was one of them. And for Harry, it wasn't about power for power's sake. It was about the power to do right for the people."
"Under his watch as Senate majority leader, Harry helped pass the Recovery Act to prevent another Great Depression. He helped rescue the American auto industry. He helped pass the Affordable Care Act and Dodd-Frank Wall Street reform and ended 'Don't Ask, Don't Tell' and ratified the New START Treaty," Biden's statement continued.
"Jill and I send our love and prayers to Landra [Reid's surviving wife] and the entire Reid family," Biden's message concluded. "May God bless Harry Reid, a dear friend and a giant of our history."
In commemoration of Reid, Obama shared a message that he had recently sent to the former senator.
"Here's what I want you to know. You were a great leader in the Senate," Obama wrote. "And early on, you were more generous to me than I had any right to expect. I wouldn't have been president had it not been for your encouragement and support. And I wouldn't have gotten most of what I got done without your skill and determination."
"Most of all, you've been a good friend," his message continued. "As different as we are, I think we both saw something of ourselves in each other. A couple of outsiders who had defied the odds and knew how to take a punch and cared about the little guy. And you know what, we made for a pretty good team."
"The world is better because of what you've done," the letter concluded. "Not bad for a skinny poor kid from Searchlight," the small Nevada town where Reid grew up in poverty.
Noting Reid's death, Democratic Senate Majority Leader Chuck Schumer wrote, "Harry Reid was one of the most amazing individuals I have ever met. He was tough-as-nails strong, but caring and compassionate, and always went out of his way quietly to help people who needed help.
"He was a boxer who came from humble origins, but he never forgot where he came from, and used those boxing instincts to fearlessly fight those who were hurting the poor and middle class," Schumer's statement continued.
"He was my leader, my mentor, one of my dearest friends, he's gone, but he will walk by the sides of many of us in the Senate every single day," the statement concluded.
On May 14, 2018, Reid underwent surgery for pancreatic cancer at the Johns Hopkins Cancer Center in Baltimore, Maryland. On Feb. 25, 2019, he announced that his cancer was in remission.