Sen. Mazie Hirono: Trump Can Call Me 'Crazy Female' but He's an 'Admitted Sexual Predator'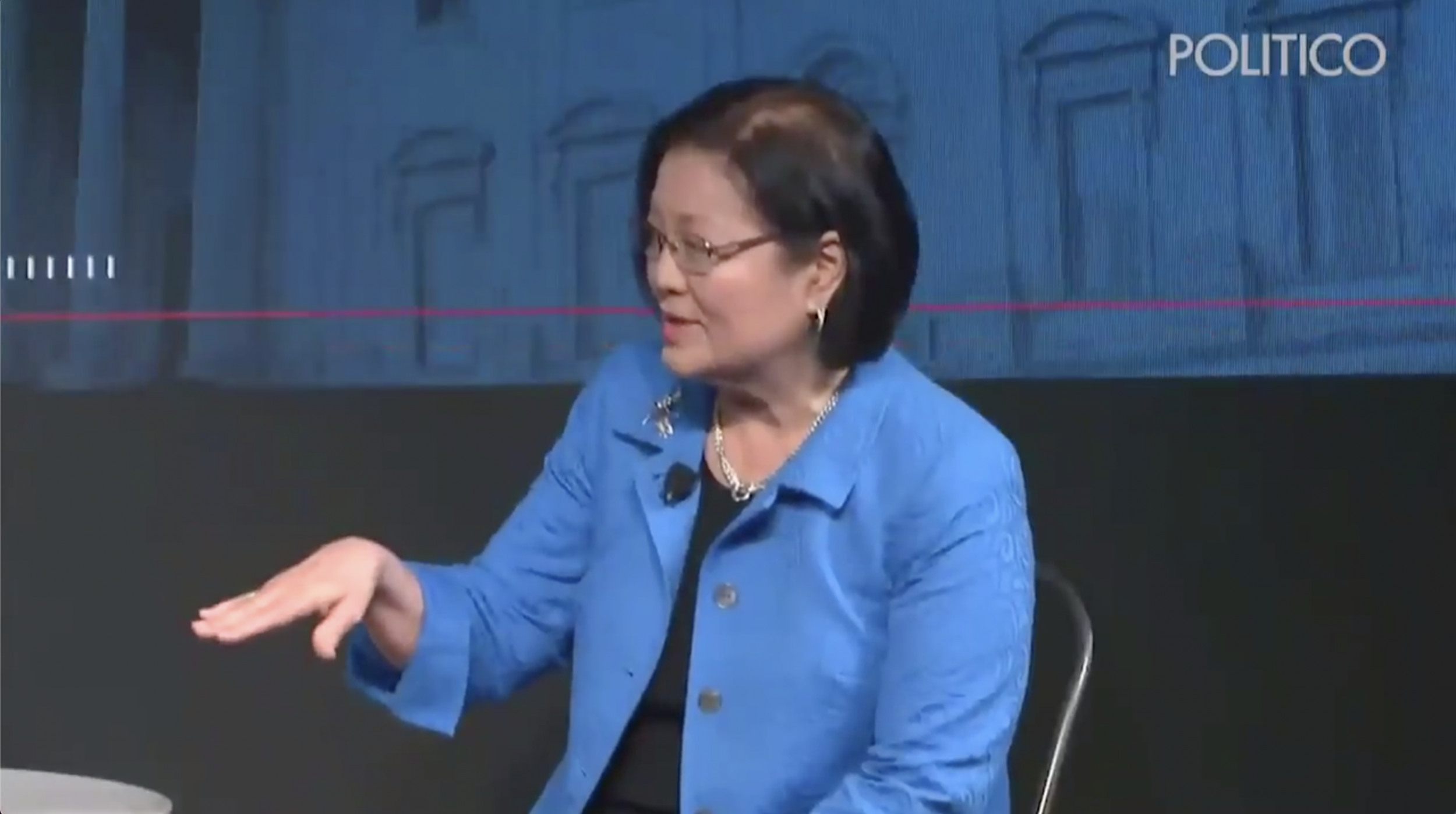 During his March 2 marathon speech at the Conservative Political Action Conference (CPAC), President Donald Trump referred to Senator Mazie Hirono as the "crazy female senator," but rather than be offended by the remark, the junior senator from Hawaii says it's a "badge of honor" and has some choice words of her own for the president.
"This is the second time that he's referred to me as the 'crazy female senator from Hawaii,'" said Hirono when asked during a Politico Playbook event about the president's apparent nickname for her. "I've decided that the reason he doesn't say my name is because he can't figure out how to pronounce it and doesn't want to look foolish in front of his adoring audience."
To be precise, during the CPAC speech, Trump initially referred to Hirono as the "crazy female senator from the state of Ohio" before quickly correcting that to "state of Hawaii." He immediately doubled down on the characterization, adding "She's like -- she's like a crazed person."
Hirono's response to the name-calling?
"I think It's pretty funny," said Hirono. "If the president wants to call me names, that's a badge of honor… He calls everyone who doesn't agree with him names."
Then the senator had some names of her own for Trump.
"He's a liar; he lies every single day," she claimed. "He's a misogynist. He's an admitted sexual predator, and he attacks everyone who doesn't agree with him. And the only thing that will save us is his resignation."
Later during the program, Hirono stressed that while she believes it is "time to investigate" Trump and his tax returns, she cautioned against the push for the new Democratic majority to immediately impeach the president. "We should not be rushing in to impeach him... I certainly don't want to end up making the president a martyr."