Sen. Rand Paul Expects Subpoenaed Emails to Show Lobbying Firm Used Hunter Biden for Access to State Department
Kentucky Senator Rand Paul said he expected the subpoena he voted for on Wednesday to yield emails from Blue Star Strategies, a lobbying firm that represented Burisma Holdings, the Ukrainian energy company for which Hunter Biden worked.
Paul said during an interview with conservative podcast host Charlie Kirk that he believes the emails will prove that Biden was only hired by the company on the strength of his name. "There is evidence that they, in all likelihood have email exchanges, saying, hey, let's use Hunter Biden to get access to the State Department," he said.
"It's gonna look very, very damning to find out that not only was this young man with no experience recently kicked out of the military, really had no experience in international finance or international companies or oil and gas, making 600 grand and maybe a million dollars a year," Paul continued. "And it turns out they were trading on his influence and the only real reason he was hired—everybody knows this and he even admitted it—was because his last name was Biden."
Kirk, a Newsweek contributor, is founder and president of the conservative group Turning Point USA. The episode of The Charlie Kirk Show featuring Paul is expected to be released Thursday morning.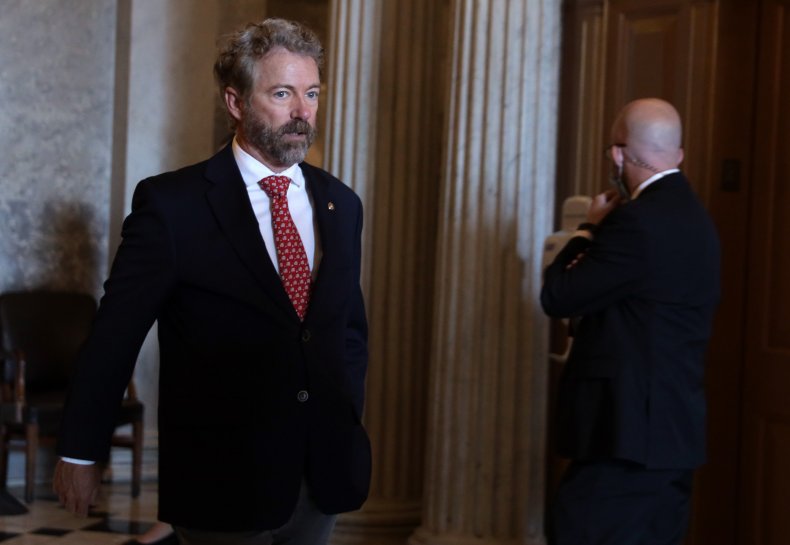 The Bidens became a factor in impeachment proceedings against the president after details came to light about a phone call between Trump and Ukraine president Volodymyr Zelenskiy in July 2019. During that call, Trump allegedly asked Zelenskiy to announce an investigation into possible criminal activity by the Bidens. Joe Biden's successful attempts to have Ukraine's General Prosecutor, Viktor Shokin, fired were believed by Trump to have worked in his son's favor. Shokin had been investigating possible corruption at Burisma Holdings.
"Biden went around bragging that he stopped the prosecution," Trump told Zelenskiy, asking him to "look into it."
Democrats have called Republicans' continued focus on Hunter Biden a distraction from President Donald Trump's administration's handling of the current coronavirus pandemic. They also view the subpoena as part of a campaign against the elder Biden, who is expected to be the Democratic Party's nominee for president in the 2020 election.
Senate Minority Leader Chuck Schumer said Wednesday that the subpoena was "just for show, a way to create the false impression of wrongdoing."
Senate Homeland Security and Governmental Affairs Committee Chairman Ron Johnson defended the request for the emails on Wednesday. "If there's nothing there, we'll find out there's nothing there," Johnson said. "But if there's something there, the American people need to know that."
Newsweek reached out to the Biden campaign for comment. This story will be updated with any response.