Senator Rand Paul's Ribs Were Broken In Fight Over Leaves, Yard Waste: Report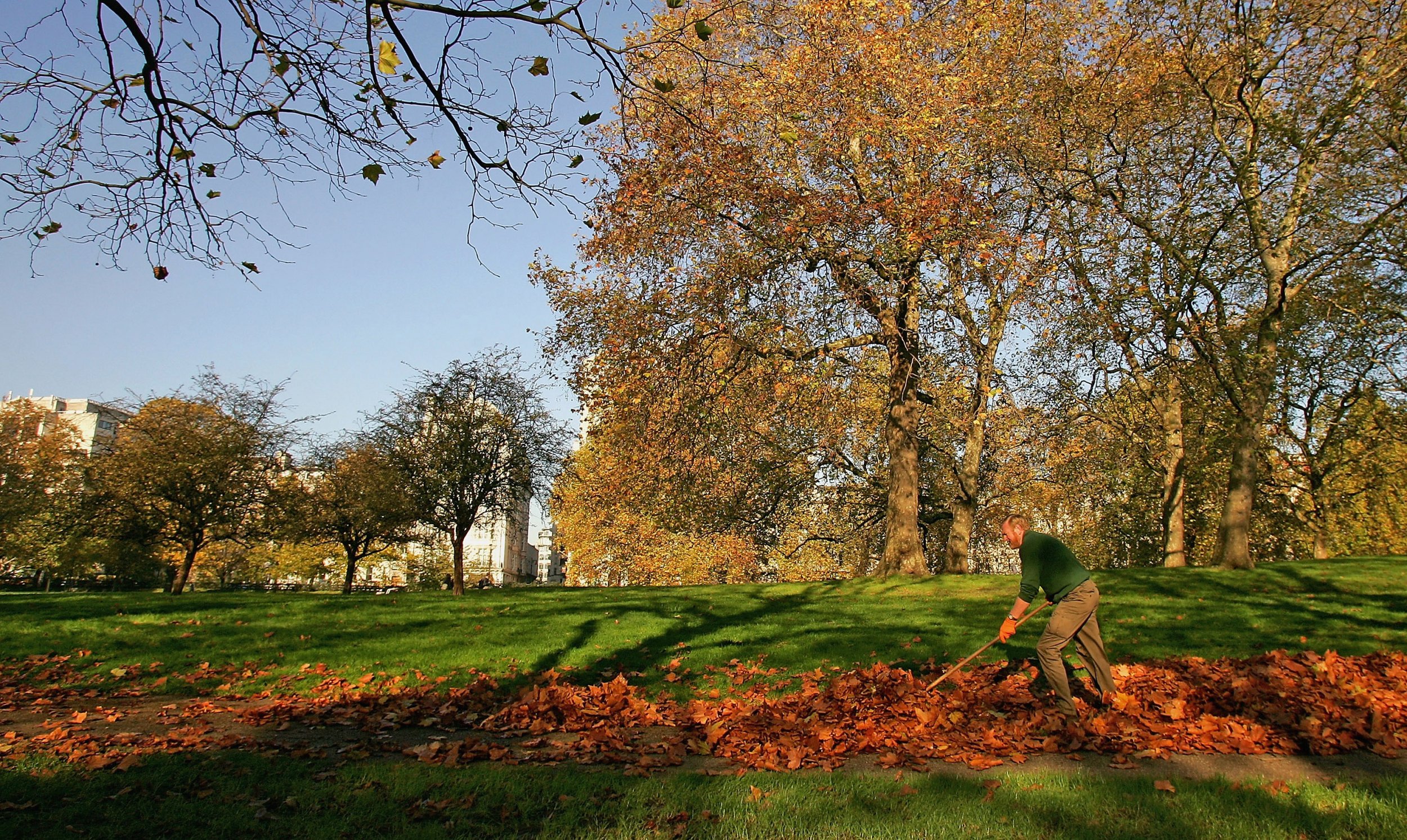 Republican Senator Rand Paul of Kentucky was wearing headphones and mowing his lawn Friday when he was tackled by his longtime neighbor, leaving him with five broken ribs and leaving the nation wondering what in the world led to such bizarre scuffle.
Well, we might have an answer: Neighbors say the pair were quarreling over leaves and grass clippings.
Pieces of grass and dead leaves may have led to the senator being hospitalized. Many had been speculating about what may have led to the fight, which left Paul in the hospital Monday recovering from the fractures and a bruised lung—but no one thought it could possibly be over foliage.
Both CNNand The New York Times talked with neighbors who confirmed the tussle may have stemmed from years of fighting about plants and flora near their properties.
Rene Boucher, 59, of Bowling Green, Kentucky, was arrested and charged with fourth-degree assault after he tackled Paul, who was "blindsided" by the attack, his office said in a statement. He could face steeper charges because assaulting a member of Congress is a federal crime.
The pair has lived next door to each other for 17 years and both are prominent members of the medical field. Boucher released a statement, explaining he hoped Paul was recovering and that the fight was not over politics but a "regrettable dispute between two neighbors over a matter that most people would regard as trivial."
"Just learned this may be over leaves and grass clippings! Silly issue but could be serious injuries and charges," CNN reporter Drew Griffin posted on Twitter.
The New York Times reported the fighting centered on a strip of land between their homes.
"Two Kentuckians tell me Rand's neighborhood fracas stemmed from a dispute over some sort of planting or flora issue around the properties," The New York Times reporter Jonathan Martin posted to Twitter.
Initially, Paul's injuries did not seem serious and were reported as being minor but were later upgraded.
His injuries could lead to life-threatening ailments including, "hemopneumothorax, pneumothorax, pneumonia, internal bleeding, laceration of internal organs and lung contusions," Doug Stafford, an adviser for Paul, told CNN.
Some found the motive in the mysterious brawl quite humorous.
"When the Rand Paul thing came out ppl were like 'must be something juicy!' forgetting that people absolutely lose their sh*t over yard waste," MSNBC host Chris Hayes wrote on Twitter.