Ted Cruz on Bush, Romney and 'Mushy' Moderates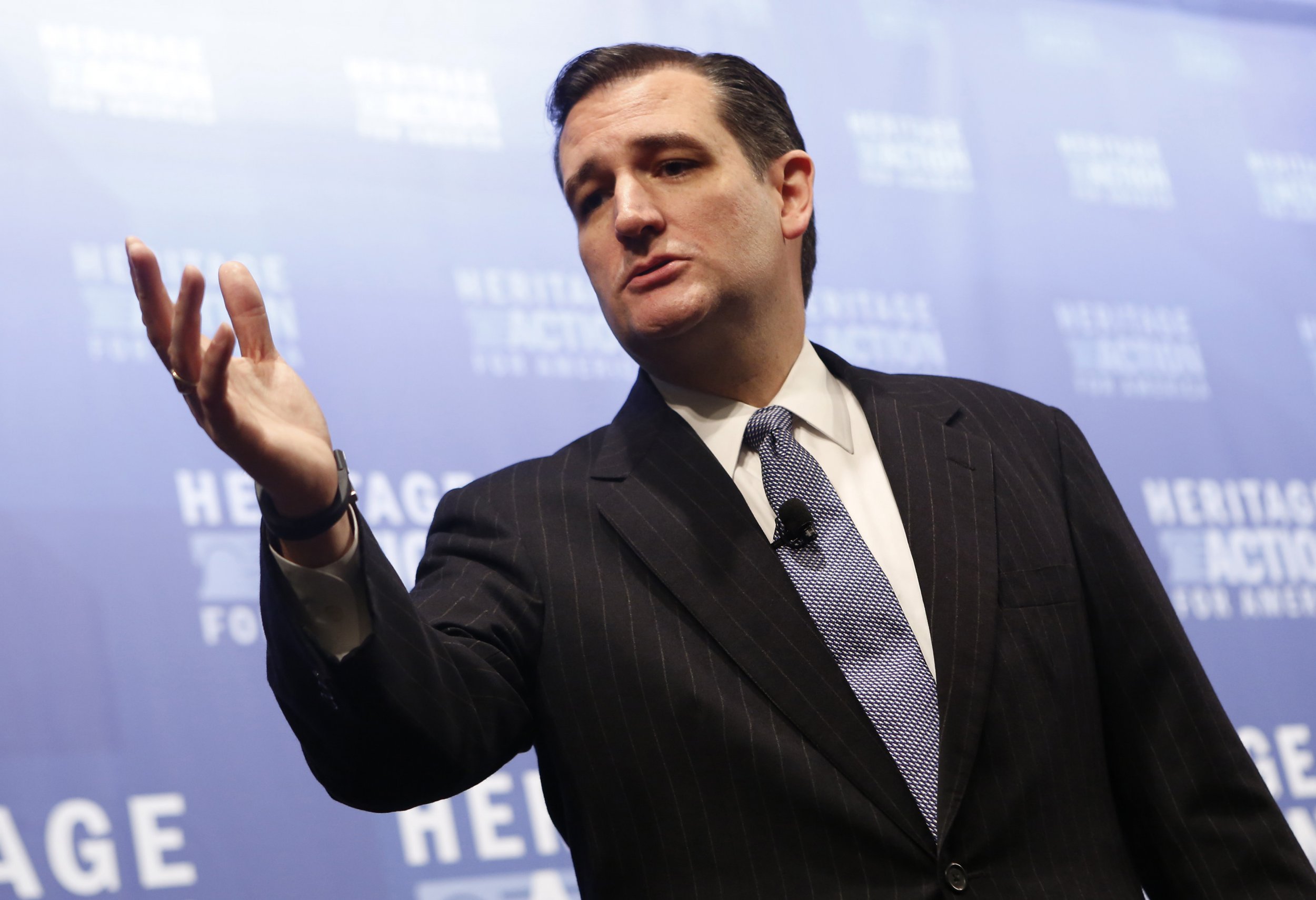 The verbal blows have begun as contenders step into the ring for the 2016 Republican presidential primary.
On Monday, U.S. Senator Ted Cruz fired his opening salvo against former Florida governor Jeb Bush and former Massachusetts governor Mitt Romney, both of whom have announced their interest in securing the nod for 2016.
Speaking after a speech at the conservative Heritage Action Summit in Washington, D.C., the Texas senator was asked by reporters about Bush and Romney's expressions of interest in the 2016 nomination, NBC News reports.
"There are some who believe that the path to Republican victory is to run to the mushy middle," Cruz is reported as saying. "I think recent history has shown us that is not a path to success. It doesn't work. It's a failed electoral strategy."
The 44-year-old Canadian-born Cruz's remarks appear to be an attempt to position himself to the right of his potential rivals. Cruz is seen by many as a hard-liner on social issues important to conservatives. On immigration, same-sex marriage, abortion rights, and the Affordable Care Act, Cruz outpaces his rivals in his race to the right.
Cruz was swept into the Senate in 2012 on a wave of Tea Party support. He remains one of the more conservative members of that body.
The most recent CNN poll shows Cruz in eighth place among likely Republican contenders with 4 percent of the vote. Jeb Bush comes in first with a projected 23 percent of the vote.
The poll included Paul Ryan, who recently confirmed that he would not be campaigning for the nomination.
The poll was also conducted before Romney announced his interest. Few expected him to run after his failed bid for the nomination in 2008 and his loss to President Barack Obama in 2012.