Senate Advances COVID Relief Bill With Kamala Harris as Tie-Breaking Vote
The U.S. Senate voted 51-50 on Thursday to advance President Joe Biden's coronavirus relief bill, bringing the sprawling $1.9 trillion package one step closer to being passed.
Vice President Kamala Harris served as the tiebreaker in the procedural vote. All 48 Democrats and the two independent lawmakers who caucus with them voted in favor of moving forward with the legislation. Meanwhile, every single Republican member voted against it.
Next, the chamber's clerks will read the nearly 700-page bill aloud—a request made by Senator Ron Johnson (R-Wisc.) to further delay the legislation's passage. After the reading, lawmakers will have up to 20 hours to debate the bill before participating in a vote-a-rama with unlimited amendments.
Senate Majority Leader Chuck Schumer (D-N.Y.) promised Thursday that the chamber will stay in session "no matter how long it takes" to finish voting on Biden's American Rescue Plan this week.
"Once the American people have heard all over again about the provisions that make this bill so popular, about the support that is going to lift the country out of the crisis, provide millions of vaccines in people's arms and set it on a path to strong recovery, the Senate is going to move forward with the bill," Schumer said.
Lawmakers face a tight deadline to deliver the legislation to Biden's desk before key unemployment benefits are set to expire on March 14. Schumer and House Speaker Nancy Pelosi (D-Calif.) have both expressed confidence that the legislation will be passed by then.
Biden's relief bill includes $1,400 stimulus checks for qualifying Americans, expanded unemployment benefits, aid for state and local governments, and funding for vaccination programs and school reopenings, among other measures.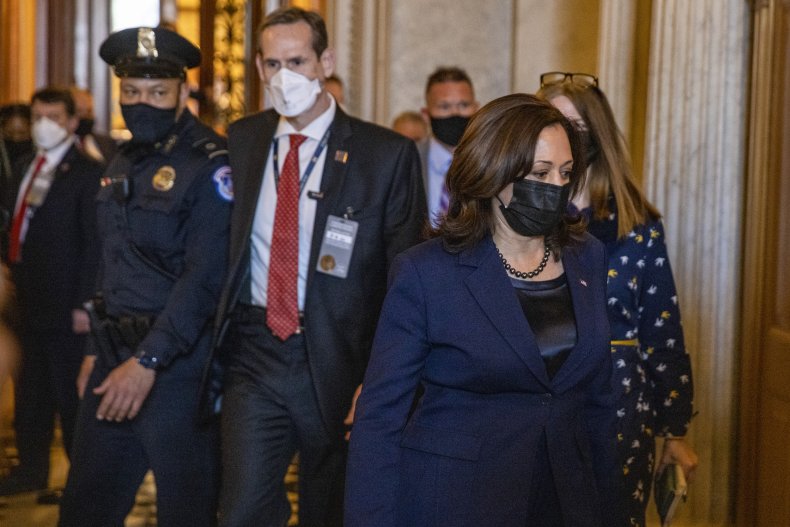 Amid negotiations over the bill, Democrats lost a provision to bump the federal minimum wage to $15 per hour. The Senate parliamentarian ruled last week that the measure doesn't meet the standards of reconciliation—a process being used by Democrats to pass the bill without meeting the usual 60-vote Senate threshold for major legislation.
Biden also agreed to stricter income limits for the $1,400 checks after pushback from some moderate Democrats. Individuals making $80,000 and couples earning $160,000 will now not be eligible for any payment. The limits were previously $100,000 for individuals and $200,000 for couples.
Democrats cannot afford to lose any of their caucus members in order to pass the legislation with a simple majority. Vice President Kamala Harris could again serve as a tiebreaker in the final vote if no Republicans back the proposal.
Updated 4:22 PM ET, with additional information.