Senate Approves Avril Haines as Intel Chief as Josh Hawley Holds up Homeland Security
The Senate confirmed President Joe Biden's nomination of Avril Haines as Director of National Intelligence on Wednesday, while GOP Senator Josh Hawley (Mo.) temporarily blocked confirmation of Department of Homeland Security nominee Alejandro Mayorkas.
Haines, who served as deputy CIA director under former President Barack Obama, was confirmed after her nomination was briefly held up by Senator Tom Cotton (R-Ark.), who withdrew his objection after Haines answered a question about CIA interrogation procedures. The upper chamber ultimately approved Haines by a vote of 84-10, making her the first Senate-confirmed member of Biden's cabinet and the first woman to ever lead U.S. intelligence. All of the votes against Haines' confirmation came from Republicans.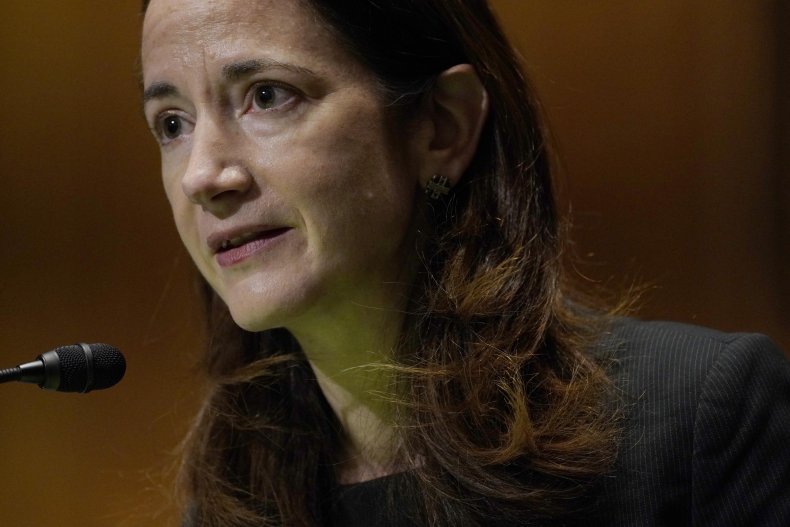 Hawley, who recently came under fire from those who believe he helped provoke the January 6 riots at the U.S. Capitol, put a hold on the Mayorkas nomination over concerns about Biden's immigration policy and security along the U.S.-Mexico border. The Biden administration plans to halt former President Donald Trump's border wall project and reverse some of his immigration policies.
"Mr. Mayorkas has not adequately explained how he will enforce federal law and secure the southern border given President-elect Biden's promise to roll back major enforcement and security measures," Hawley said in a statement. "He declined to say he would enforce the laws Congress has already passed to secure the border wall system. Given this, I cannot consent to skip the standard vetting process and fast-track this nomination when so many questions remain unanswered."
Although Hawley's action may prevent confirmation from happening for a few days, it will not ultimately be successful since Republicans no longer have the votes to entirely block Democrats. Vice President Kamala Harris gained the power of a deciding vote in the chamber, which is now split 50-50 after she swore in new senators Raphael Warnock and Jon Ossoff from Georgia, along with her California replacement Alex Padilla on Wednesday.
Unusually, the Biden presidency began with none of his cabinet picks having been confirmed by the Senate. Lawmakers traditionally confirm at least some nominations prior to a new president taking office. The GOP-led Senate delayed confirmation hearings following Biden's win due to former President Donald Trump's repeated false claims that the election had been "stolen," which was supported or at least entertained by many key Republicans until pro-Trump rioters violently breached the U.S. Capitol on January 6.
With the Senate under Democratic control, the rest of Biden's cabinet nominations should be confirmed in the coming days and weeks, although further partisan delays could take place. In addition, the attention of the chamber and the new administration could soon be divided due to Trump's impending second impeachment trial, although it is not clear when the trial will begin.
Newsweek reached out to the White House for comment.