Senate Averts Government Shutdown, Rejects Amendment to Nix Vaccine Mandates
The U.S. Senate passed a continuing resolution Thursday night to fund the government and avoid a federal shutdown, about 30 minutes after rejecting a proposed amendment that would cut funding to President Joe Biden's vaccine mandates.
In a vote of 69-28, the body fully agreed on a package that provides government funding through February. The vote prevents a shutdown from taking effect, which was slated to happen at midnight Friday.
A number of Republican senators had previously stated that they would be unwilling to pass a new government funding bill unless the president's mandate was eliminated. This move was heavily decried by Democrats, with Senate Majority Leader Chuck Schumer calling the tactic a "Republican anti-vaccine shutdown."
However, the anti-vaccine sentiment seemed to be unpopular with a number of senators on the Republican side of the aisle, as well. Senate Minority Leader Mitch McConnell previously criticized a potential shutdown as something that nobody in either party wanted.
"We're not going to shut the government down," McConnell previously told Fox News. "That makes no sense for anyone. Almost no one on either side thinks it's a good idea."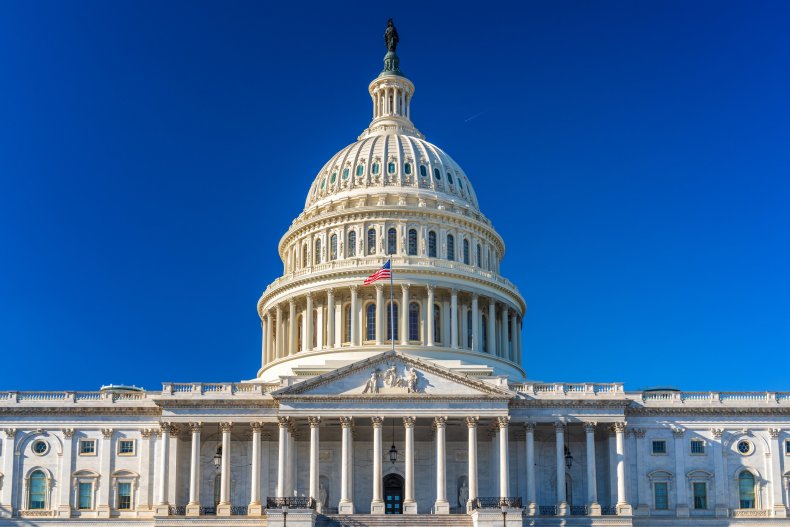 A deal was finally reached when Schumer announced that an agreement had been made with Republicans to pass the funding resolution as long as a vote on the president's vaccine mandate was held first.
With the help of Democratic swing votes from Joe Manchin of West Virginia and Kyrsten Sinema of Arizona, that vaccine mandate vote failed by a margin of 48-50, paving the way for the Senate to pass the funding legislation. This avoided what would've been the first shutdown of the federal government since 2019.
Previously, the House of Representatives had first passed the continuing resolution just hours before, with Representative Adam Schiff (D-Calif.) stating that the passage would "allow this Congress to remain wholly focused on passing critical legislation like the Build Back Better Act, which will cut costs for child care and health care and benefit every single family in America."
While both parties continually stated that a shutdown was not the way to go, it began to seem more and more likely that a temporary stoppage, at least through the weekend, would be a distinct possibility. This was especially true given that some senators, like Utah's Mike Lee of the GOP, said that the vaccine mandate was "the only thing I want to shut down."
A more optimistic approach, though, was taken by President Biden, who remained confident that Congress would be able to avoid a shutdown despite the apparent in-fighting in the Republican Party.
Biden previously stated that the government would only be halted if "someone decides to be totally erratic."
Despite the turmoil that usually comes with a government shutdown decision, the Senate was able to come together in an infrequent show of unity and keep the lights of the Capitol building on—at least until February.
Newsweek has reached out to Schumer's office for comment.