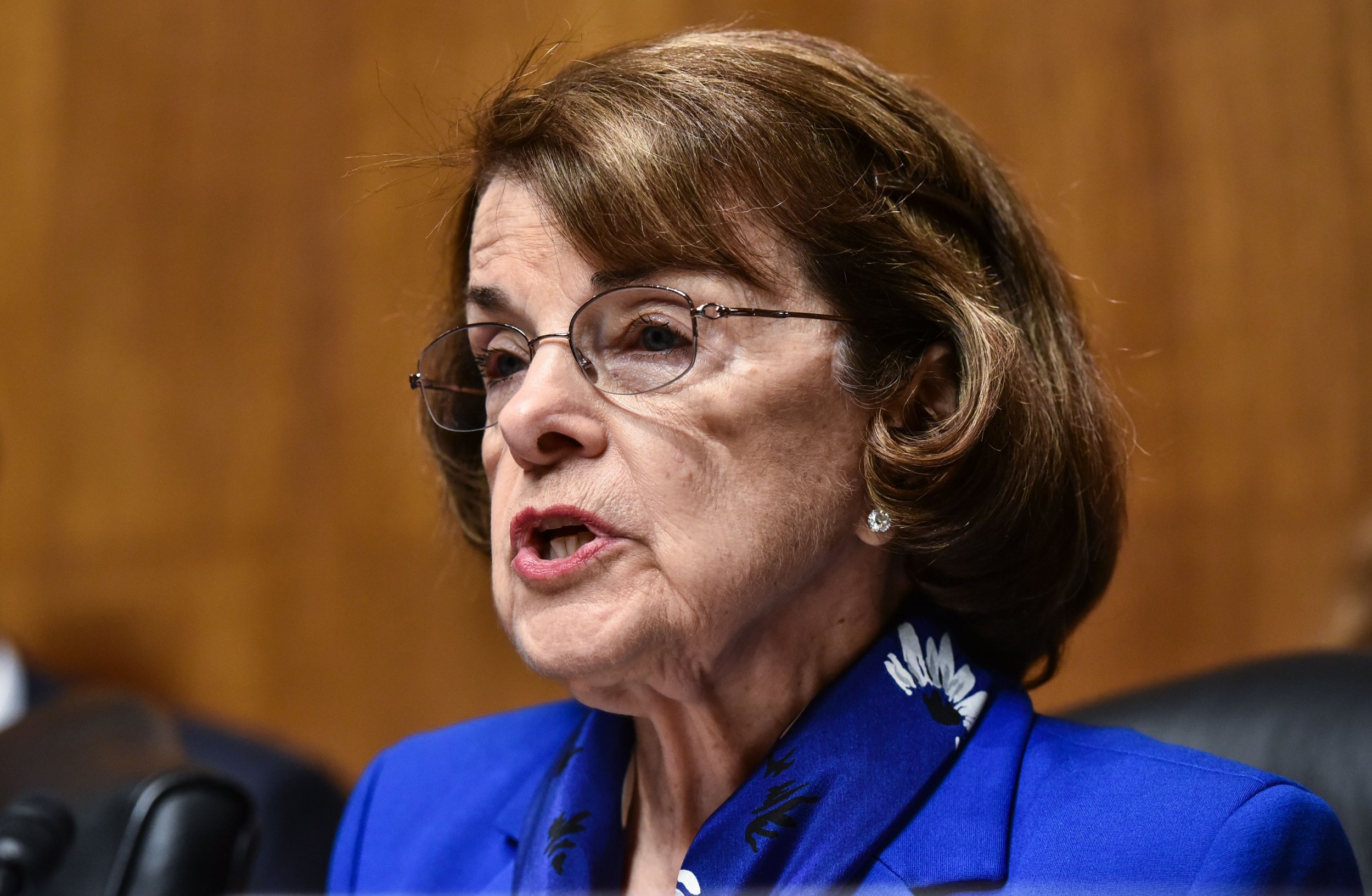 An advertisement in support of a neo-Nazi U.S. Senate candidate in California reportedly encouraged voters to pick him in order to "rid America of traitorous Jews" like his incumbent opponent, Democratic Senator Dianne Feinstein.
Related: Republican Senate Candidate Praises Hitler and Sparks Condemnation From California GOP
The automatic or "robocall" ad that dialed up Californians was paid for by a podcast called "The Road to Power," which labels itself as "white nationalist anti-Jew," according to Right Wing Watch.
The ad, first unearthed by radio station KFI AM 640 on Tuesday, endorsed known white nationalist Republican candidate Patrick Little, and defamed Feinstein as "pretending to be American."
"To rid America of the traitorous Jews like Dianne Feinstein, vote for Patrick Little for U.S. Senator for California…He's a patriot, a veteran of the U.S. Marine Corps, and he's vowed to end Jewish control over America, starting with Dianne Feinstein, an Israeli citizen pretending to be an American while she takes our money for her real country, Israel, and kills our children for it, too," the ad said.
The voice in the ad went on: "He's going to get rid of all the nation-wrecking Jews from our country, starting with Israeli Citizen Dianne Feinstein."
Little appeared to back up the ad's content in a statement to KFI AM 640.
"Liberate the USA from the Zionist occupation. Free Palestine, America First, no more wars for Israel. This is my response," he said.
Little seemed to distance himself from the ad by stating he "didn't even know this was being done," according to messages on social media site Gab screenshotted by Right Wing Watch.
But when asked by The San Francisco Chronicle whether he approved of its message, Little responded: "Show me the lie, and I will consider renouncing it."
Little was removed from the California State GOP Convention in San Diego earlier this month and the party's state arm denounced both Little and the ad. However, prior to the convention, Little was polling in second place with 18 percent of the vote.
In response to an inquiry from Newsweek last month, Matt Fleming, the communications director for the California Republican Party, disavowed Little.
"Mr. Little has never been an active member of our party. I do not know Mr. Little and I am not familiar with his positions. But in the strongest terms possible, we condemn anti-Semitism and any other form of religious bigotry, just as we do with racism, sexism or anything else that can be construed as a hateful point of view."