Arm Homeless People With Shotguns and Ban TSA, Senate Candidate Says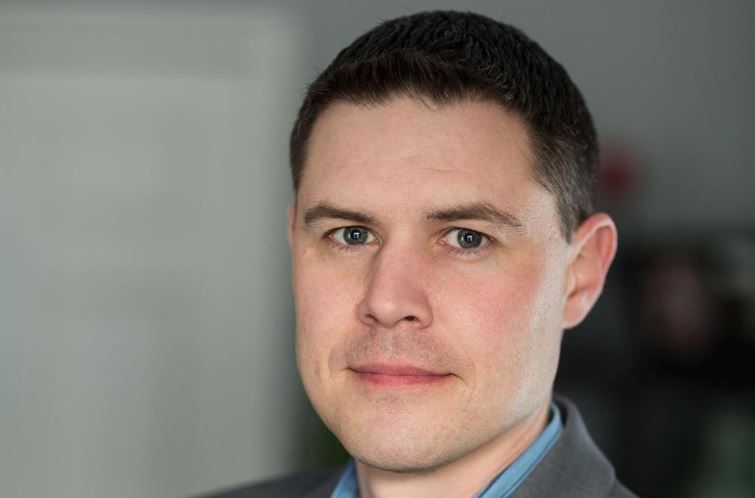 Updated | In an effort to curb crime in Michigan, a candidate for U.S. Senate has proposed arming the local homeless population with shotguns.
Brian Ellison, a libertarian, said he wants to solicit $10,000 in donations for a private program that would arm and train homeless people with long rifles so that they can better defend themselves. His idea is still in the beta stage, but he'd like to do a trial run with about 20 participants, he told Newsweek.
"Get us a group of 20 homeless people that we could train, help them understand how the shotgun works, how to maintain it, how to fire it," Ellison said. "And equip them with a shotgun, a sling and some shells so they can protect themselves."
He said that the ideal weapon would be "a pistol," but that the permitting difficulties would likely prevent that plan from coming to fruition. Instead, arming the state's indigent population with "pump-action shotguns" would be "a suitable alternative."
Ellison cautioned that, if elected, he would arrange a system to vet the people who are admitted to the program, which he sees as "filling a gap" in necessary services.
"There are a lot of charities out there that help to provide the homeless with food, housing, job training, all kinds of stuff," he said. "There's not a charity out there that helps them learn how to protect themselves. What's going to drive this is popular support."
He said he doesn't see it as a particularly dangerous initiative.
"I don't see any more dangers than we currently see in society right now. We accept the risk in arming the police with military-style weapons," he said. "We accept the risk and responsibility of killing thousands of people in foreign countries. There's an inherent risk in everything, but, no, I don't see this as having a greater risk."
The plan is meant to combat the very real problem of violence against homeless people. At least 1,650 homeless people were violently attacked between 1999 and 2015, according to the National Coalition for the Homeless. The organization cautions that the number is an extremely conservative estimate. In order for there to be documentation of a crime, the homeless person typically has to report it to authorities, a step that indigent people may choose to forgo in the many places where homelessness itself is criminalized. The most common perpetrators are often teenage boys and men under 30, the organization's annual report said.
In Michigan, more than 56,000 people are homeless. Ellison remarked that the population is "constantly victims of violent crime" in his state.
The Army veteran, who is running against Democratic incumbent Debbie Stabenow, has some other controversial policies embedded within in his campaign platform. He would like to abolish the Transportation Security Administration, eradicate the Drug Enforcement Administration, and localize the Department of Education.
"I'm basically entirely opposed to any government program," he said.
His page also includes about half a dozen political memes and a call to donate. He self-reported raising just over $7,500 for his campaign by the end of 2017, and told Newsweek he hasn't raised much more than that at the time of publishing.
"In order to move forward in these beliefs, we must remember that while our ideology is our core, we must also be practical and reasonable in their implementation," his website says, bolding the words "practical" and "reasonable."
This story has been updated with quotes from Senate candidate Brian Ellison.