Senate Confirms Kathy Kraninger, Mulvaney Protege, to Lead Powerful Consumer Financial Protection Bureau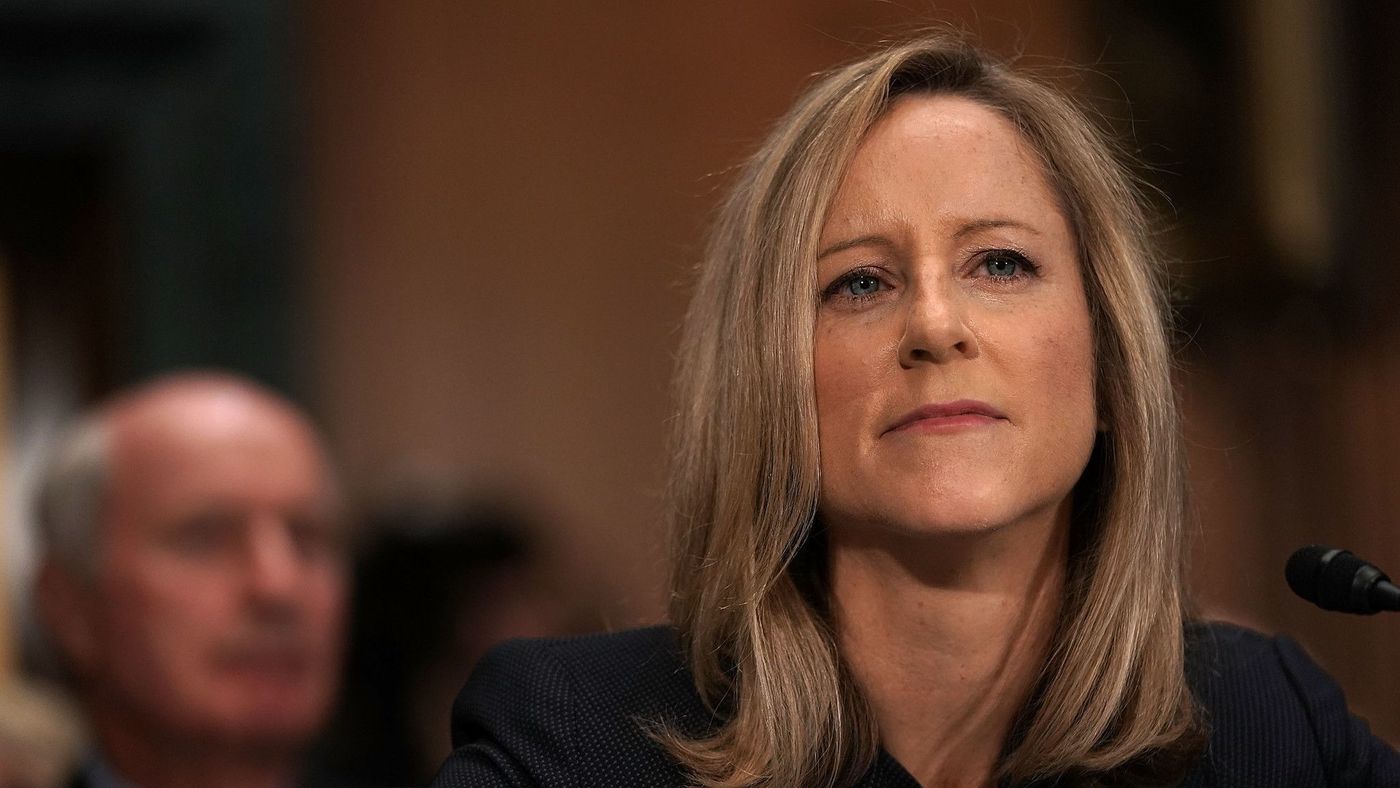 In another pro-industry move, the U.S. Senate confirmed White House aide Kathy Kraninger to lead the powerful, independent Consumer Financial Protection Bureau Thursday – much to the Democrats' expected displeasure.
Only Republicans supported the nomination in a 50-49 vote. No Democrats cast a yes vote, reported the Los Angeles Times.
Democrats bemoan the Kraninger move, as they remain concerned about Kraninger following in her mentor's footsteps and loosening the bureau's watchdog role to one favoring industry instead. Mick Mulvaney, President Donald Trump's appointed acting director, and a former Republican congressman, mentored Kraninger at the White House Office of Management and Budget, where she was a deputy.
Kraninger's work experience since March 2017 included associate director for general government at the Office of Management and Budget, where she supervised Department of Homeland Security and four other agencies' spending.
Also listed on her resume: deputy assistant secretary for policy at Homeland Security during the George W. Bush administration. She also worked for the Senate Homeland Security and Governmental Affairs Committee and handled Homeland Security funding for the Senate Appropriations subcommittee, according to the Los Angeles Times reported.
Critics worry about Kraninger's serious lack of experience in consumer finance, as her background lies mostly in homeland security. Kraninger, 43, will serve a 5-year term.
"We know exactly whose side Ms. Kraninger will be on," said Sen. Sherrod Brown (D-Ohio) while arguing against her confirmation last week. "She is with Mick Mulvaney, which means she is with Wall Street and the payday lenders and with the shady special interests."
For her part, Kraninger has said that "under my stewardship, the bureau will take aggressive action against bad actors who break the rules by engaging in fraud and other illegal activity," as National Public Radio reported.
The Senate Banking Committee held heated debates in a hearing considering the eventual nominee last July.
Consumer advocates joined Democrats in condemning Mulvaney for abandoning the aggressive watchdog role former director Richard Cordray – the first ever – played, the Los Angeles Times reported. Cordray strengthened enforcement of high-interest payday loans, but critics fear that Kraninger will continue what Mulvaney sought to do – loosen the definition of abusive practices banks and other corporations employ.
Democrats take control of the House next year and will exert more influence over Kraninger, who is expected to continue Mulvaney's initiatives.
Specifically, Democrats are worried, partly based on a Washington Post analysis, that "publicly announced enforcement actions by the bureau have dropped about 75 percent from average in recent years, while consumer complaints have risen to new highs."
The Los Angeles Times reported that banks and other financial firms supported Kraninger's nomination.
Republicans and Congressman Mike Crapo (R-Idaho) say Kraninger is qualified for the new job.
"I am confident that Ms. Kraninger is well prepared to lead the bureau in enforcing federal consumer financial laws, in protecting consumers' sensitive personal financial information and in increasing its transparency and accountability," said Crapo, chairman of the Senate Banking Committee.
Sen. Elizabeth Warren (D-Mass.), who conceived and helped create the Consumer Financial Protection Bureau under former President Barack Obama, argued that Kraninger's nomination would continue "Mulvaney's efforts to turn the CFPB into a weak and partisan regulator."
Consumer Financial Protection Bureau was formed to quell predatory lending and similar abuses following the 2008 financial crisis.